We can add a registry functionality to your website so that customers can celebrate monumental events. Using customized wedding gift registries, bridal shower registries, bar mitzvah registries, birthday registries, and baby shower registries; your customer's friends and family can celebrate a monumental moment by purchasing items on their wish list. These items can be categorized by budget or by item to make it easier for the user. Once an item is purchased from the list, the registered party will receive an email informing them.
---
Wedding Gift Registry System
The Wedding Registry functionality creates a registry on your site that users can use to plan for their wedding and create a list of gift ideas for their friends to view. Friends and family of the individuals getting married will be able to view and purchase items from this list to be delivered to the new couple on their special day.
Who is it for?
By implementing this functionality, users will be able to easily create a registry and quickly add gifts for their friends to purchase. We can implement the wedding registry functionality for almost every eCommerce platform including Volusion, Bigcommerce, Spark Pay, Magento, 3DCart, WooCommerce, ZenCart and more!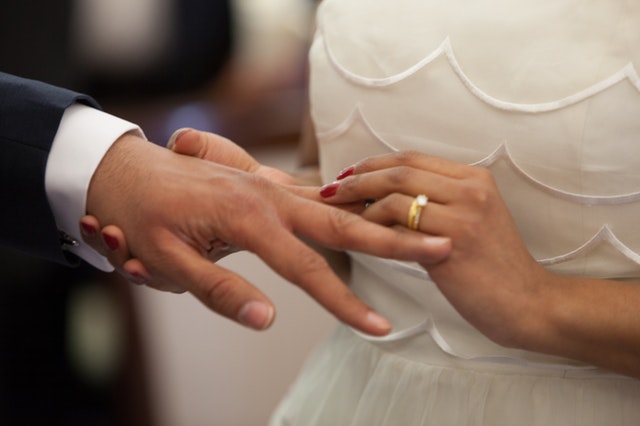 ---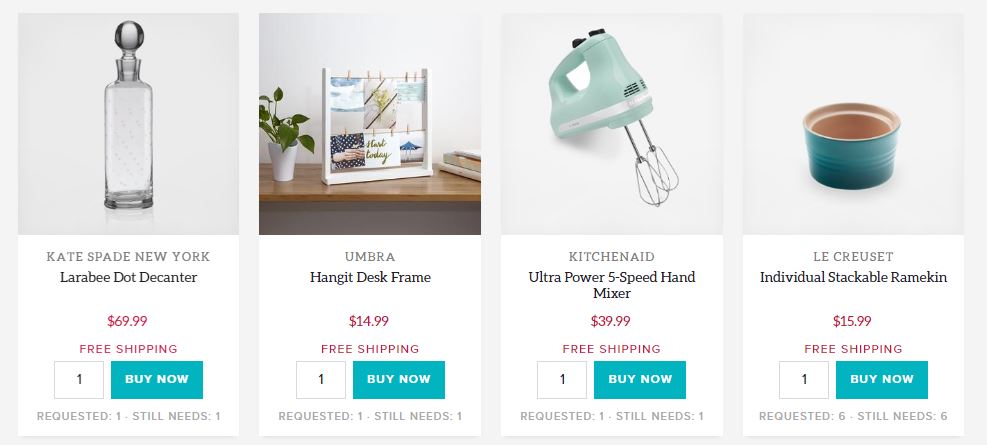 What Does It Do?
The Wedding Registry functionality creates the registry in the backend of the eCommerce store. This allows users to create multiple registries, share the registry with their friends and family, and automate the gift buying process for their special day. When a user purchases a gift from the registry, the registry owner will be alerted and the item will be removed from the list. All items will be delivered on a date set by the registry owner. The user will have full control of the registry and be able to make edits at any time.
Wedding Gift Registry System Benefits
When a couple is getting married, getting gifts is an integral part of the occasion. By implementing a wedding registry on your website, you can stimulate multiple purchases by allowing all the gifts for a particular couple be bought on your store.
*Creates a registry function on your site.
*Allows users to create unique registries that are tied to their accounts
*Public or private registries
*Registry discounts
*Other users can buy products from the registry
*Products will automatically ship on desired date
*Products will be removed from the list once purchased
*Managed by the registry owner
*Registry sharing on social media, email, etc.
---
The Difference Wedding Gift Registry System Makes
By implementing the Wedding Registry functionality on their site, our clients received tons of positive feedback from users planning their weddings. The registry also drove more traffic to the client's site as users looking to purchase a gift for the wedding went straight to our client's site.
Try it
Not sure if the Wedding Registry functionality can benefit your eCommerce store? Soon you'll be able to play around with our wedding registry functionality soon on our live sandbox!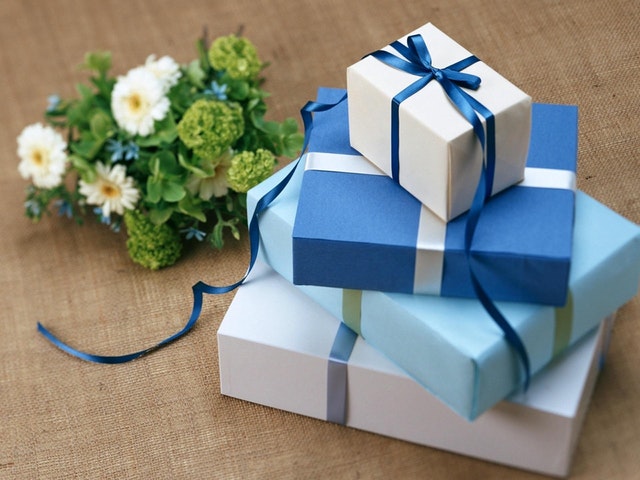 Questions?
We can help you determine which functionality is best for Shopify, Bigcommerce, Volusion, VTEX, Magento, 3d Cart, Wordpress / WooCommerce, Opencart, Episerver, Oracle ATG and any Custom Cart.
Contact us today with any additional questions you may have about our functionalities.