It's estimated that eCommerce revenue will hit $1.8 trillion dollars annually by 2023 in the U.S. alone! eCommerce development is no longer a luxury, it is a necessity. It doesn't matter if you're a small business or a large one, a new one or an old one. If you want a slice, you're going to need to start selling your products online. There are hundreds of eCommerce platforms to choose from. And Optimum7 has years of experience successfully integrating them into our clients' websites.
Happy customers since 2007.
What Is An eCommerce Platform?
An eCommerce Platform is a software application that enables a business to manage their online sales, operations, and website from one centralized location
. 
An eCommerce platform is your online storefront. 
As well as managing backend functions such as shipping, order management, CMS, inventory management, and customer service
.
Choosing the right eCommerce platform is critical to your success. 
Making the wrong decision on which third-party medium to build your eCommerce business is a mistake that could cost you thousands of dollars in the long run
.

BigCommerce has been making waves in the eCommerce community. Because its one of the most flexible, reliable, and innovative platforms available. BigCommerce has already established itself as a market leader in eCommerce software.

Shopify has become synonymous with eCommerce, and for good reason. In the past few years, Shopify has become one of the best eCommerce platforms from small businesses to large companies.

Since it's launch in 2008, Magento has gained traction through versatile marketing tools and focus on mobile eCommerce. This open-source platform has customizable features, optimization tools, and multi-store availability. Magento supports both OOP and MVC architecture. Which makes it easier for web developers to add…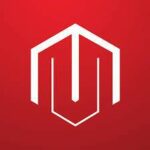 The Adobe Commerce Cloud product is a fully managed cloud-based version of our favorite eCommerce system. Furthermore, it is entirely integrated with the rest of Adobe's tools. You can connect your Adobe Commerce Cloud store to Analytics, Marketing, or Advertising Clouds.

VTex is a cloud-based eCommerce platform that provides omnichannel solutions to their clients. The platform has high popularity among B2B, B2C and B2E operations due to the single code model they have adopted. This model is capable of providing innovative designs and extensions to these businesses.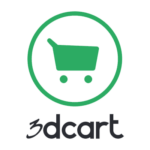 Easy setup, fast site hosting, impressive eCommerce functionality, and features like drag and drop. All makes 3DCart one of the most popular options with over 17,000 merchants served. 3DCart is also one of the most affordable options. They offer no transaction fees and unlimited product listings.

WooCommerce is an industry leader in the eCommerce space. It's designed for both small and large online stores that are using WordPress as a CMS. With 80 million downloads worldwide, WooCommerce is one of the most popular eCommerce solutions out there.

Volusion lacks design capabilities. But it makes up for it with powerful inventory management options, unlimited product options, and checkout options. These make it one of the most popular eCommerce platforms many find enjoyable to use.
Our eCommerce Development Services
Need help building the website of your dreams? Optimum7's design team has been creating custom eCommerce websites with great results. Whether you need to build your website from scratch or need to give it a modern makeover, we have the tools and experience to exceed your goals.
Is there a certain feature, integration, or functionality your current platform doesn't support? But your website can't live without? We have built literally thousands of custom functionalities. These custom functionalities for eCommerce stores help make their vision come true.
With any eCommerce platform you choose, you will need to devise a digital marketing strategy to grow your intended website traffic. Optimum7 has the expertise to create a comprehensive digital marketing strategy. That will make sense for your business and budget.
Performing an eCommerce platform migration is a complex and time-consuming task. Hiring skilled developers for migration will allow you to watch the transfer happen with peace of mind. Knowing it will be done smoothly and without data loss.
As you add new pages and features to your site, you may experience some unforeseen errors. Bugs, broken plug-ins, and viruses on your site can end up costing you thousands in missed out revenue. At Optimum7, we have the tools and experience to address any issues your site may be experiencing
More than 53% of online business comes from mobile. So you want to make sure your eCommerce store is optimized for mobile users. Customize your online store with mobile friendly design, widgets, and apps to take full advantage of your mobile traffic.
Frequently Asked
Questions
Let's Talk
A digital marketing strategy is the path to profitability. Optimum7 can help you set the right goals, offer and implement creative and technical strategies, and use data and analytics to review and improve your business's performance.