eCommerce Search Engine Optimization or eCommerce SEO Services allow you to get on the first page of Google for thousands of keywords that are related to your business. This only happens with two elements:
(1) Great content
(2) Increased authority.
Millions of users are searching for your products, services, and business online.
Are you visible on search engines? If so, are your competitors outranking you?
At Optimum7;
We analyze your competitors online and build a strategy to beat them by ranking your website above them.
We research and analyze thousands of topics and keywords on a weekly basis to rank for the keywords with the least competition and the most traffic potential.
Our in-house copywriters write the content on these topics for you. We only write in-depth, thorough, and high-quality content.
Our in-house marketers implement and promote this content. This authority increase and the new content allow you to rank for more keywords related to your business.
We follow this SEO execution on a monthly basis to skyrocket your online store's traffic.
We also focus on your calls to action and conversion rates from the newly increased traffic to improve your bottom line; sales!
eCommerce SEO is a service that you cannot afford to skip. You have to be on the 1st page of Google!
Get in Touch With Our Team
Get an in-depth inspection of your website from the highly-experienced professionals at Optimum7. 
Keyword Research & Strategy
We analyze and determine which keywords your audience is searching for and target them through a number of on-site and off-site optimizations.
Monitoring & Optimization
We monitor your organic traffic and the performance of your pages and adjust our strategy accordingly. SEO is a process that requires diligent tracking.
What is eCommerce SEO (Search Engine Optimization)?
Search Engine Optimization (SEO) is the on-going process of improving the visibility of a website or web page in the organic search engine results presented in Google and other search engines.
eCommerce SEO focuses on growing what is known as organic traffic, which refers to traffic achieved through search engines rather than paid advertisements. Organic traffic is widely considered much more valuable than paid traffic as organic traffic is overall proven to more likely result in a conversion.
Today's consumer is much more sophisticated than ever before. Whether we realize it or not, experts have estimated that the average American is exposed to 5,000 ads per day. Marketers have found that traditional advertisement is seen by consumers as intrusive, interrupting their daily lives with an attempt to sell.
SEO changes the nature of the relationship between advertisers and consumers. With eCommerce SEO, users are seeking out your products or services and asking questions related to your niche. Then you provide them with valuable information. The user trusts this information because they found it with their own research.
SEO can be broken down into two separate categories: on-site optimizations and off-site optimizations.
On-site optimizations refer to changes you make to your site which makes Google's algorithm friendly. This includes optimizing page titles, title tags, and meta descriptions, content creation, page load speed, internal link-structure, mobile-friendliness, microdata, and more.
Off-site SEO refers primarily to increasing authority from other websites and social media channels via backlinks and brand mentions.
Need an SEO Strategy for 2020?
Call us at 866-848-6072
eCommerce SEO Services We Offer
Local SEO is a strategy that targets a specific geographic area. If you're a business that only offers products or services within a certain radius, Local SEO may be right for you.
When we perform a site audit, we dive deep into your site architecture to discover opportunities to optimize your content and increase the organic search visibility for both short and long-tail keywords.
Links from other websites are one of the primary factors Google and other search engines take into account when determining rankings. Acquiring these links is one of the biggest challenges a marketer faces when performing SEO.
Over 50% of all web traffic is on mobile devices, and that number is expected to grow. Google has taken notice and if your website isn't optimized for mobile devices, your organic traffic will suffer.
Technical SEO refers to changes you can make to a site's code or structure to help search engine spiders crawl the pages on your site and index your content. Additionally, technical SEO consists of optimizing the metadata on your site that will help increase your visibility and click-through rate on search result pages.
Content is the engine that powers SEO. Our marketing specialists identify the target keywords you need to start ranking for on search result pages. The days of keyword stuffing and benefiting from duplicate content are long gone! Our copywriters, strategists, designers, and videographers ensure your content is unique, high-quality, and gets seen by your audience.
What Our Customers are Saying
We hired Optimum7 and have watched our website search traffic grow over 12 fold. Our business continues to grow and grow. Optimum7 is very professional in the execution of their strategies, something that was evident from the very first week.

I have been very impressed with Optimum7's work with my website and my law firm. Optimum7's expert Website Marketing, Reputation Management, and Maintenance have given me great confidence in our potential online moving forward.

We target a niche and international audience, so content marketing is key to attract potential students and applicants. The pipeline of leads has been steady thanks to Optimum7's expert advice and effective implementation of strategies.

eCommerce SEO Audits: How to Audit Your E-Commerce Site's Content Strategy
When it comes to eCommerce SEO and content audits respectively, they are actually different. We've had clients in the past few months who have tens of thousands of products. They came to us and we migrated them. They have good visibility but have never optimized their product descriptions, category descriptions, or content hierarchy. Why is it important to do an audit before you actually start executing SEO content, or a marketing strategy?
Importance of Auditing Your eCommerce Website's SEO and Content Hierarchy
Look at this if you're going to execute a migration as well because you don't want to start off with problems and end with problems. Conduct an audit before you start to migrate, or execute an SEO strategy. Break everything down and look at your content hierarchy.
Why are you doing this before the migration process?
There's no point in fixing something that's already broken after you go through all the work of migrating. Once you finally migrate, because you're going to have to do 301 redirects. So why not fix the content hierarchy and URL structure and breakdown of all your categories prior, if you know that you're going to have to execute the 301 redirects anyway?
Are you thinking about doing any kind of migration or re-platforming from one eCommerce platform to another platform? Then you need to significantly review your content structure and hierarchy, as well as your category and product structure respectively. That's the best time for you to review all of that.
As you are doing the migration, it will be more efficient. Once you're done with that analysis and optimization, your new site is going to have a better structure. Despite that, many people don't do the difficult stuff, which is writing unique titles and descriptions, meta titles, meta descriptions, and unique product descriptions. This is going to differentiate your brand from that of all of your competitors significantly.
Our Tools for Starting Your eCommerce SEO Content Audit
Let's say we looked at all of this before the migration process. Which elements do you review?
Use tools such as Google Analytics to now prioritize what categories you should strongly focus on. If you don't have Google Analytics set up, do that now. Data is crucial here; without data, you can't really move forward. Start generating that data before you come to any conclusion as to how your site should be structured.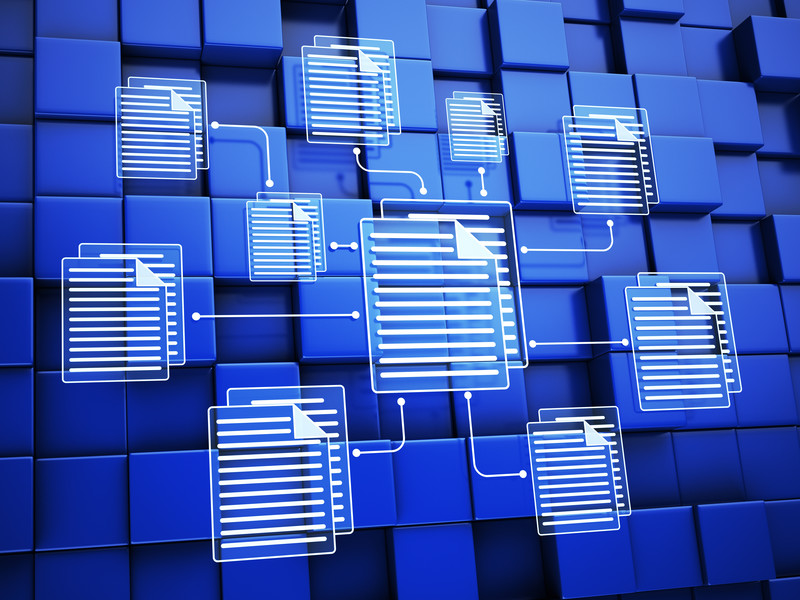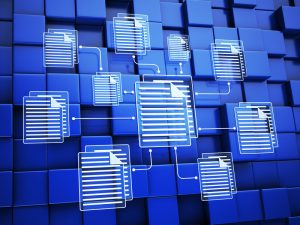 Break it down. Which products or which categories are getting the most organic visibility, especially products within categories? From a revenue standpoint, which products and categories generate the most cash flow?
The answer is the top sellers. Now you can prioritize this structured content. If this one category is my bread and butter and these five products within there are my top sellers, I need to make sure that throughout this migration process or SEO content strategy process that I am focusing on this category and these products within it.
After this, optimize that category structure and those product pages. Then go down the list and repeat. Prioritize in that manner. To do that, you need Google Analytics data.
How We Audit an eCommerce Website with 1 Million+ SKUs: Prioritizing Category and Product Pages
This is easy to do for several hundred products, but if you have tens of thousands or even millions of SKUs, how do you do this prioritization?
We do a very basic Excel formula: a specific score and a weight on every single page, including products and categories. Then we take all of that data through five sources. We grab Google Analytics, Google Search Console, SEMRush, and the keyword rankings.
Our data comes from page authorities for both product and category pages from SEMrush. We also grab all the backlinks from Ahrefs and Moz. Then we combine the information and create a scoring structure.
Let's say you have a hundred categories, each with a thousand products. Here are your most important products and categories respectively. Look at your categories on products that get less than twenty traffic. You're actually diluting your entire site authority, and you don't want to do that.
How do we do the cleanup?
That is a good question. People love having tens of thousands of products on their sites. Our job is to say, "You got to lose 50% of these products."
Review your top pages, top products, traffic drivers, and revenue drivers. You have a segment that we call the lowest-hanging fruit. They are the pages that have the potential to jump into that first segment. But right now they're just off page one.
That could happen due to thin content, or no backlinks. Identify those as well. That last segment is really just insignificant pages that are bringing you down. They weigh down and dilute your authority.
Decide whether you're going to cure or kill those pages. It's tough for many clients when you tell them, "We're going to cut your product offering, by a third."
"What do you mean?" they ask
"These products have never sold."
Identify parameters to justify this claim. Point out that these products have never driven any traffic. There's no real significance or value in having them on your site. Thus, you don't want to dilute your authority by having 25,000 or 75,000 URLs that don't get any traffic.
Ask the following: "Do I kill or delete the pages completely? Or are some of these somewhat significant that I can redirect them to other relatable pages?"
The first step is to do an audit, because there are many details, especially on a site that has tens of thousands of products. Break down and prioritize the products. We suggest doing a deep SEO/content audit first. This audit addresses all of the lowest-hanging fruit: the closest keywords, or the closest ranking opportunities, or sales opportunities that you have, as well as your best sellers.
Refining Your eCommerce SEO Content Marketing
You will be on the first page, but the difference between the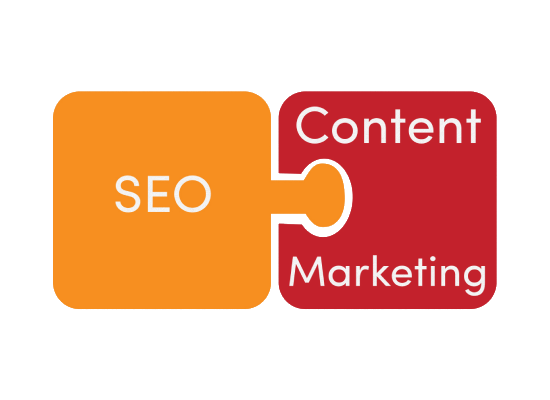 number one position and number nine position on the first page could be three, four, or six X traffic. Many people don't 
understand that. It's incredibly important that you do an SEO, Facebook page search, or AdWords audit before you 
actually engage with an agency or a company to do your marketing.
If you don't get an audit or statement of work, you don't know your key performance indicators or KPIs. In addition, you don't know how you judge, or how you rate that service that you're getting from a marketing standpoint. If a company is doing marketing for a couple of months, but you don't know how to really gauge their success, or gauge their results. Do an audit first before you engage in an internet marketing strategy.
To recap: in this audit, we look at the eCommerce platform and its content structure. These include content hierarchy and integrated marketing. We actually have a checklist with close to 140 different items and elements to review.
How We Audit Your eCommerce Website for Conversions
After reviewing, we break down your website and look at the moneymakers. The bottom line is the most important quality. Then we do a six-month strategy for your business and your brand to basically take you from A to B.
The A to B could be revenue, visibility, or leads from phone calls. It depends on those established KPIs. From there, you can review that six-month strategy and evaluate if those KPIs are aligned with your brand or organization's objectives.
Is Your eCommerce Website in Bad Shape?
Need Help Conducting an eCommerce SEO Audit?
No matter which way you go around it, you'll need an eCommerce SEO strategy with specific know-how for your business to get visible and thrive. Start building your online authority now.