When a user is viewing their cart, the back to shopping button will list category options based on the items in the user's cart. Get more upsells by showing shoppers suggestions for products they are more likely to find attractive with this feature.
---
Back to Shopping Suggestions
You could earn more sales for your e-commerce by using a better "back to shopping" option on your cart. Most online stores offer users an option to return to shopping when they are viewing items in their cart. However, if you can show specific items that may attract them based on what they have already bought, you are more likely to get an upsell. That's what these Back to Shopping suggestions can do for you.
Who is it for?
This is for an e-commerce store. Your customers are more likely to buy more products if they can see similar products to something they have already liked enough to put in their cart. This is the path to increased sales, and more profitability.

---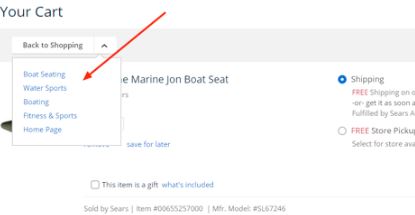 What Does It Do?
When shoppers are looking at the items in their cart, they will be shown a category of "back to shopping" suggestions that relates to the items that are already in their cart. This mean you have a better chance of showing customers something they like, which means you are far more likely to close an upsell.
Back to Shopping Suggestions Benefits
When you show customers a category of products that are similar to what they already have in their cart, you are far more likely to close more sales. When you close more sales, you increase revenue and become more profitable.
---
The Difference Back to Shopping Suggestions Makes
Without this functionality you may miss out on opportunities to upsell your customers. A simple "back to shopping" button without similar products below, shoppers may not be able to think of anything else they want. Helpful suggestions can help increase your sales.
Try it
To add product category-based suggestions to your shopping cart pages, contact Optimum7 online or call us at 866-848-6072.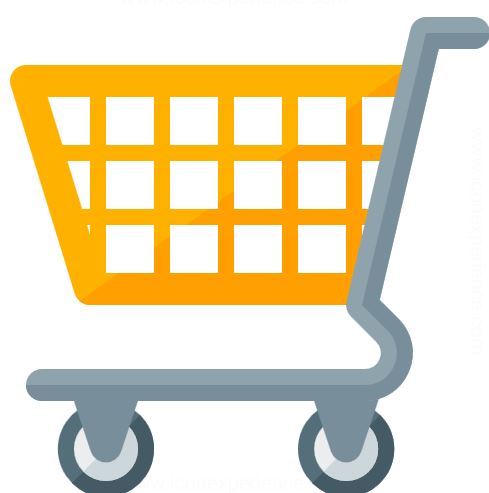 Questions?
We can help you determine which functionality is best for Shopify, Bigcommerce, Volusion, VTEX, Magento, 3d Cart, Wordpress / WooCommerce, Opencart, Episerver, Oracle ATG and any Custom Cart.
Contact us today with any additional questions you may have about our functionalities.