The functionality will allow you to plan and schedule your deals and specials for any increment of days. You can schedule a deal of the day, week, or month, and deals for holidays for the next 365 days. This functionality will save you the time associated with planning and scheduling deals and specials and you can rest assured that you won't forget a big sale for a special holiday. Don't wait until the last minute. This functionality gets you ahead of schedule and keeps you there.
---
Deals of the Day/Week
Shoppers love deals. Sometimes consumers will only buy something if they think they are getting a good deal. And people are often upset when they miss a deal for an item they really want to buy. That's why Optimum7 created the Deals of the Day/Week functionality, so your customers never have to miss a deal featured on your website again.
Who is it for?
This functionality is for businesses that at anytime feature deals. This functionality makes it easy to schedule deals that last for days, weeks, or months and can run promotions for the deals your company is planning to run for the next 365 days.
---

What Does It Do?
With this functionality, businesses can plan and schedule multiple deals and specials for any increment of days. The functionality will display the deals when you want them up and for how long. Then when the deal or special expires, the promotion will be removed.
Deals of the Day/Week Benefits
The benefit of this functionality is that it makes it easy to plan and keep track of current, upcoming, and past promotions. Customers can easily see current deals and promotions on a company's website, and there shouldn't be mistaking deals that are already over because the functionality removes deals once they expire. By making deals visible to customers, companies can attract more business and reel in more sales.
---
The Difference Deals of the Day/Week Makes
When deals and promotions are not properly monitored, mistakes can easily be made. Avoid mistakes and boost sales by scheduling sales and deals with Optimum7's Deal of the Day functionality.
Try it
Call Optimum7 today or fill out our online contact form to learn more about this functionality and how it can help your online business.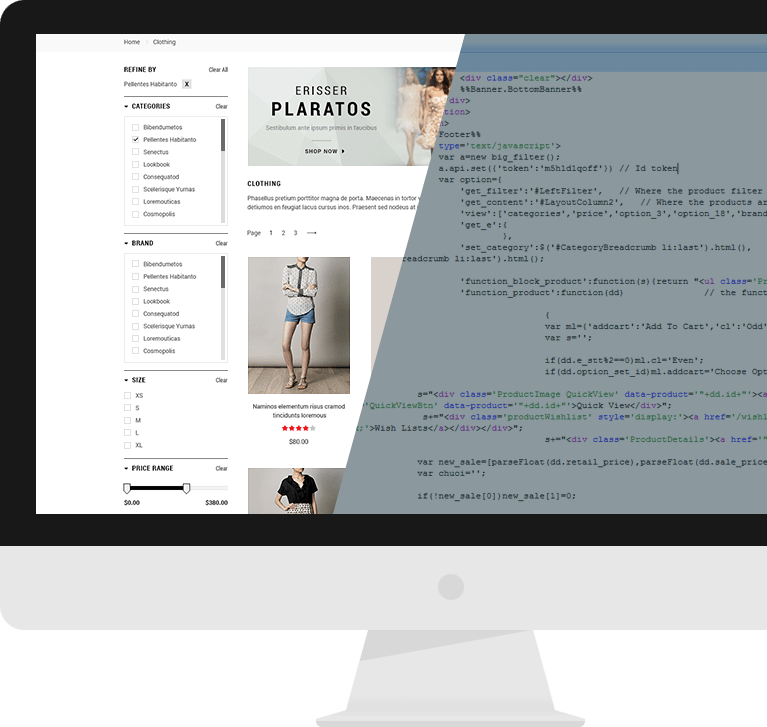 Questions?
We can help you determine which functionality is best for Shopify, Bigcommerce, Volusion, VTEX, Magento, 3d Cart, Wordpress / WooCommerce, Opencart, Episerver, Oracle ATG and any Custom Cart.
Contact us today with any additional questions you may have about our functionalities.