Video Sells More!
Improve Your Brand Engagement

Increase Your Visibility

Generate More Sales
The numbers prove it!
Video has the ability to grow viewer engagement by 22%
64% of browsers are more likely to buy a product after watching a video
Videos in emails can lead up to a 100% click-through rate
90% of shoppers claim that product videos help them decide whether or not they want to buy
36% of online shoppers trust video ads more than just written content
Statistics by HubSpot
Video is the fastest and easiest way to connect with existing customers while capturing the attention of new ones.
Persuasive videos have an unmatched conversion rate that helps turn browsers into loyal customers.
Including video in your content has been known to increase online conversion rates by 80%. Approximately 92% of mobile users share video they view.
Here are the video packages we offer to help you achieve your business goals:
Company Story Video 
A corporate company story video with a great production encapsulates the entirety of your company, from corporate culture to employee dynamics. This package will help you present your mission statement in a personal way, and provide the viewer with insight into "who" your company really is. Creating a company video is a great way to develop interest in what your business does. We'll interview the founders of your company, executives, and employees as in-house talent to help tell the story of how your business got started, how it's thriving, and how as a collective you see it 5-10 years from now. Use this format to introduce your team, company culture, and philosophy in 5 minutes or less.
Average Cost: $4,000 - $8,000
Promotional E-commerce Product Videos 
A promotional product video is straight to the point. It is a concise yet personal pitch. The only goal here is to promote your product or service. A product video is basically an advertisement. It would generally be produced as if you were shooting a commercial for television. If you want to create product and/or brand awareness, this is the angle you want to go with.
Average Cost: $2,000 - $6,000
Informational E-commerce Product Videos
Informational product videos are basically extended versions of promotional product videos without the goal of promoting the product. The objective here is to showcase in depth what your product can do and how to use it. Think QVC or infomercials. Here, you'll have the opportunity to demonstrate the product in a more relaxed and casual way than a quick 30 or 60-second commercial might deliver. You'll have time to talk about the features, benefits, and design of your product or service, and provide any necessary instructions in how to access it, use it, etc. Instructional product videos are the best format for providing your customers with detailed tutorials providing instructions on how to use a product.
Average Cost: $2,000 - $4,000
Creative / Viral Commercial Video Production 
You can have some real fun here! When it comes to shooting a creative video, the possibilities are endless. We take the original objective (promote a product, create brand awareness, introduce a promotion, etc.) of your video and give it a creative angle that will inform, educate, and entertain viewers about your product, your service, and/or your brand. A creative commercial's goal is about relating to the viewer on an emotional level. The goal here is to build a relationship with the buyer by raising awareness about the company, product, or service.
Average Cost: $4,000 - $8,000
Customer Story / Case Study / Testimonial Video Production
This package helps to build credibility about your product or service. Customer story videos provide a perspective into your product or service from the customer's perspective. Case study videos provide an in-depth analysis of a specific issue your company encountered and solved either for themselves or for a client, allowing for insight into how your company was able to successfully take on such an issue. If necessary, a case study may require a testimonial from actual clients, customers and employees. If you want to strengthen brand loyalty, build credibility, and provide a personal insight into how your company handles business, this is the package you need.
Average Cost: $2,000 - $8,000
Live Event / Speaker Engagement Video Shooting and Production 
Live event videos aim at capturing and presenting a live event so that anyone can access and view it. Video is the most popular format on social media like Instagram, Facebook, and YouTube; if someone is looking to gain information or knowledge about an event you hosted, video is the most efficient and effective way of doing so. It's another effective way to engage with your target audience. By offering live recorded content, your audience will feel that they are getting a more personal look, bringing about another level of trust and transparency to you and your brand. This is also the perfect package for motivational speakers who are looking to capture their speaking engagements and provide a medium for people to view them. Here, you'll be able to give viewers a sample of what you do/offer.
Average Cost: $1,000 - $4,000
Social Media / Facebook Paid Search Video Production
Social media is the most efficient and effective way of communicating and connecting with your target audience. Most customers are avid consumers of social media content and are heavily influenced by social media when deciding what to buy. Through social media you can create a personal relationship with your audience. These kind of videos need to be short and concise. Social media users have a short attention span, but they are more likely to stop and watch a video than read text. The shorter the video, the more views you are likely to get, which means you will have to deliver your message in 30-60 seconds. If you are looking for a creative way to make a viral video or just create general content for use on social media, this is the package you need.
Average Cost: $1,000 - $5,000
Online Tutorial Videos (E-commerce, SaaS) 
Online tutorial videos involve recording screencasts that explain online products and services, ultimately giving the viewer a walk-through of how it's all done. These videos can be used for a wide range of topics and utilities. They can be used for web, desktop, and/or mobile applications. Online tutorial videos are extremely helpful for use of in-app support, answering FAQs, and also serve well for pre-recorded sales demos.
Average Cost: $1,000 - $3,000
Whiteboard Animation Video Production
Whiteboard videos are a great way of effectively and efficiently communicating a message to the viewer. Whether it's informational, instructional, or promotional, whiteboard videos ensure your message will be simply yet eloquently communicated. The format is naturally simple and easy to understand, allowing for even complex messages to be easily explained. Whiteboard videos also allow for a lot of room when it comes to creativity and make for attention-grabbing, entertaining content. We can do the handwritten video production and development style here which is very popular as well.
Average Cost: $1,000 - $4,000
eCommerce Product Display Videos 
Think of Display Videos as an animated product photograph. eCommerce Display Videos are aimed at simply displaying the product in a clear manner with the goal of being used on your eCommerce store. Display Videos allow for viewers to get a more in-depth, live look at the product, rather than being limited to a simple photograph. Display Videos make for much more engaging and valuable content that customers will be more interested in and more attracted by. This package will bring your eCommerce store to the next level.
Average Cost: $1,000 - $5,000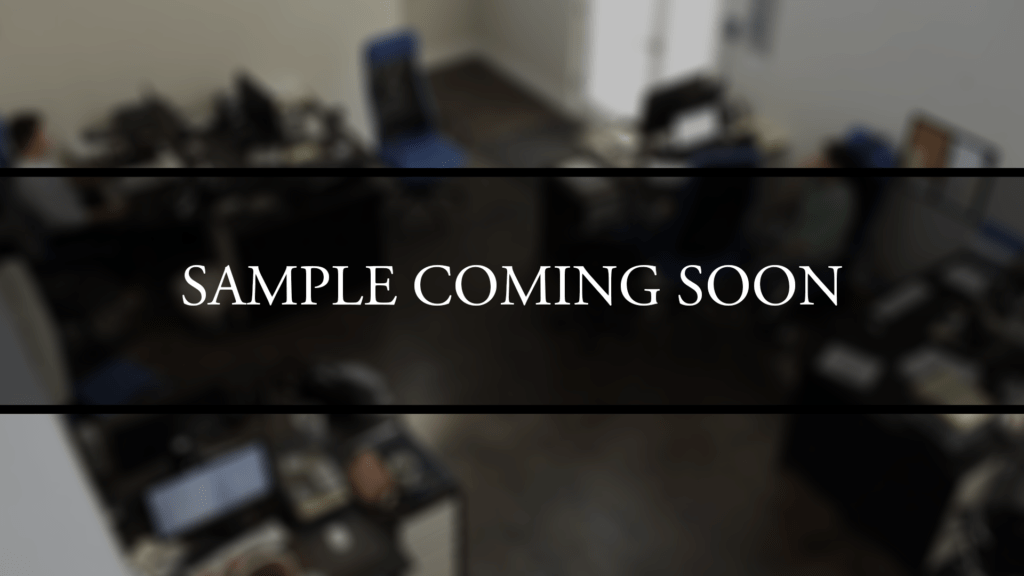 Creative Outreach Videos for Lead Acquisition
A creative outreach video campaign is the perfect way to reach out to potential clients. A personalized video message captures your audience's attention and allows for greater engagement with them; it allows you to more effectively and efficiently reach out and connect with the viewer. This package allows you to create a comprehensive video-based outreach campaign that'll generate new leads, draw in prospective clients, and grow your business.
Average Cost: $1,000 - $5,000
Kickstarter Video Production and Development 
This is a low-priced, comprehensive video package aimed at promoting Kickstarter campaigns and generating awareness of the brand and product / service. Kickstarter campaigns greatly benefit from videos. From having an introductory video on the main page, to social media content, to viral promo pieces, video is the backbone of any successful Kickstarter promotional campaign. It is reported that video campaigns are 50% more likely to be successful. Campaigns without video are reportedly 30% less likely to be funded. So it's safe to conclude that Kickstarter campaigns greatly benefit from videos. Publishing an introductory video on the main page, or onto social media, and even shooting viral promo pieces can all be customized into one media blitz for your Kickstarter campaign.
Average Cost: $1,000 - $4,000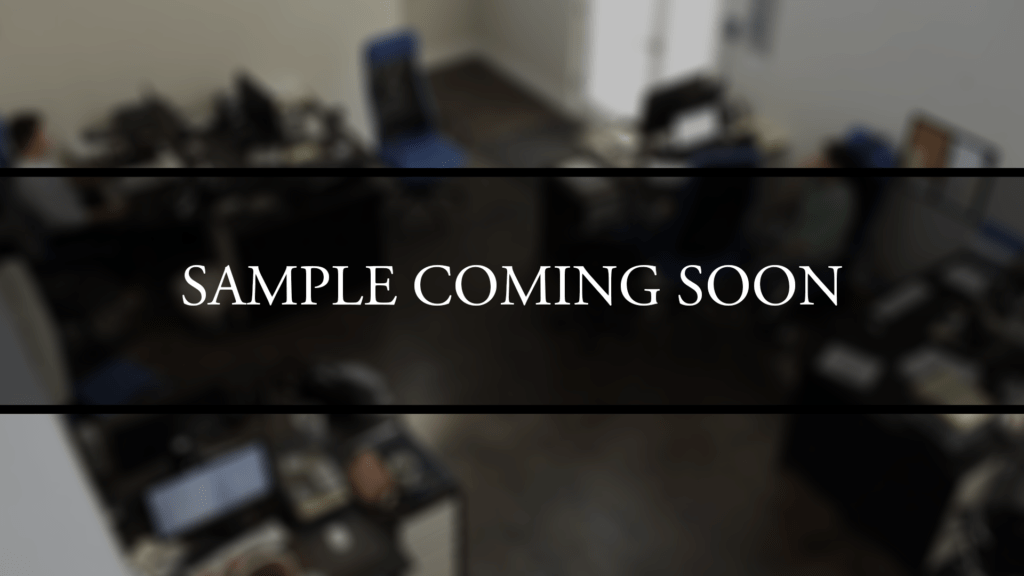 Animated Videos 
If you're looking to really let your creativity run wild, then Animated Videos are for you. When it comes to animation, nothing is impossible, since you are not limited by the physical. Whatever it is that you want to include in your video, it is possible. From promotional, to instructional, to educational, Animated Videos can serve any purpose you'd like. Animated Videos also make for great attention-grabbing and engaging content, ensuring viewers will not only watch, but also remember your video.
Average Cost: $1,000 - $5,000
Questions?
Contact us today for a quote and find out how we can help you grow your business using these simple video packages..