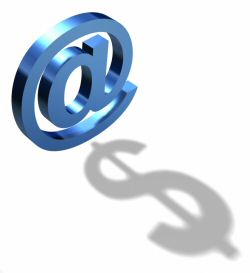 Affiliate marketing is a web-based marketing strategy where a business rewards affiliates or advertisers for each visitor or conversion brought by the affiliate's website or marketing efforts. Affiliate marketing is one of many different Internet Marketing methods such as Search Engine Optimization , Pay per Click Advertisement and email marketing .
90% of Affiliate Programs use revenue sharing also called CPA (cost per acquisition). This type of program is very attractive to both the businesses and affiliates. The goal is for publishers to only spend money when they make a sale or when their particular performance objective is met (leads, form submissions, memberships).
Affiliate marketing is mainly used by E-retailers, however due to the nature of this profitable marketing strategy, Optimum7 offers this for any business looking for online lead generation. Optimum7 is an expert at both the setup and maintenance of in-house and 3rd party affiliate programs, with experience of over 10 years.
Running a successful and profitable affiliate program requires a lot of work and maintenance. The number of affiliate programs just a few years back was much smaller than it is today. Optimum7 focuses on different factors; content, relationships, online media and networking. Choosing the right affiliate network and customizing it for the specific needs of a business is essential to succeed competitively.
The increase in number of internet businesses combined with the increased number of people that trust the current technology enough to do shopping and business online, has fostered the continual maturation of affiliate marketing. The opportunities to generate a considerable amount of profit in the face of a much more crowded marketplace of equal quality and size has made it harder for merchants to get noticed. At the same time, the rewards if you get noticed are much larger. That's where Optimum7 steps in to make the difference between acquiring affiliates and actually making sales. We can help you run multi-million dollar affiliate programs optimized for performance, based on quantifiable stats and numbers. At the end of the day, online marketing is pure statistics. We can only optimize what we can measure.
We also work with 3rd party Affiliate Networks such as CJ (Commission Junction), Linkshare and Shareasale. Contact us if you are looking for increased revenue and conversions from a new or existing Affiliate Program.
September 2, 2011