Rostek is a retailer of stainless steel furniture and components. The store is located in Frenchtown, New Jersey. It works in metal manufacturing and offers a high-quality number of products unmatched in the industry.
Due to wanting a more attractive storefront and a pleasant online shopping experience for their customers, Rostek came to Optimum7 in October 2018. We offered to work on template customization for their BigCommerce store.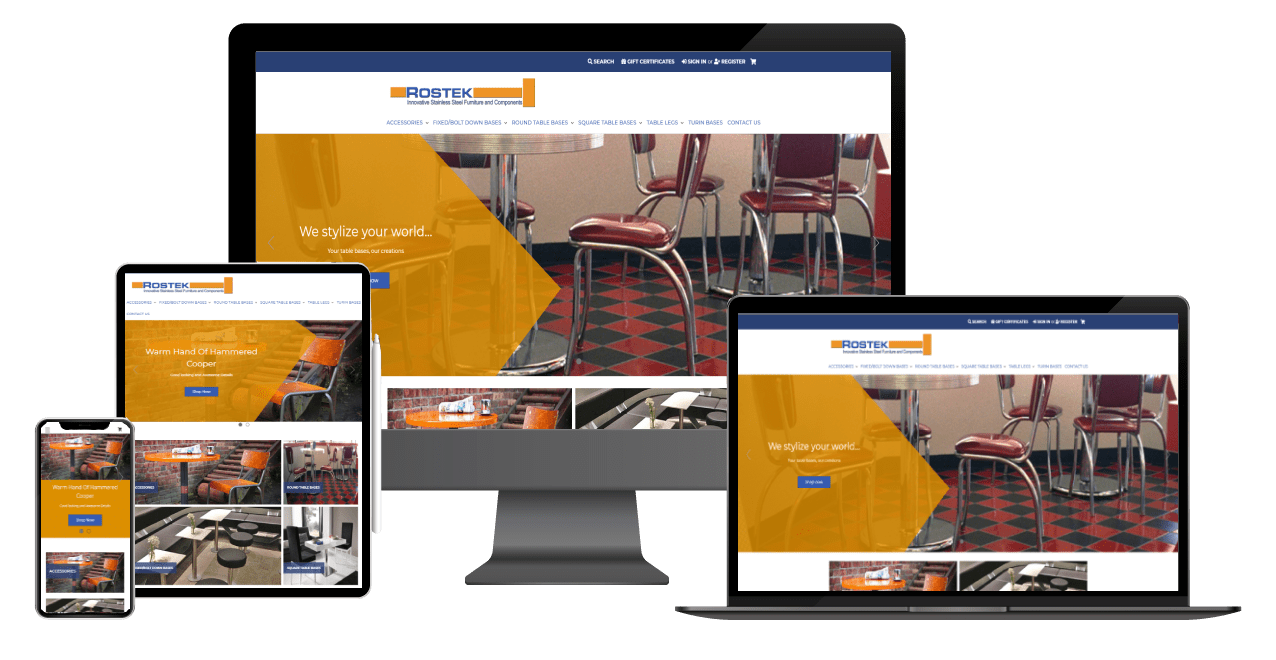 Our main objective was to set up a new template for their online store and increase the visitor-to-customer conversion rates. Rostek allows its customers to select various product options, even custom ones. An easy and usable storefront design would help to increase customer satisfaction.
BigCommerce Template Customization
BigCommerce Template Customization
We built a new theme on their eCommerce website. By showing the categories and subcategories on the home page, we have made it easier for visitors to find the product they seek.