The Referee Store is a business founded by two brothers with a passion for soccer. They operate in New York. The Referee Store supplies a large collection of uniforms and accessories for soccer, basketball, and hockey referees. It aims to provide the widest possible range of updated gear for its customers.
The Referee Store wanted to provide wider product collections to the visitors. They came to us in October 2019. We offered new template customization for their eCommerce website and focused on the essential features they'd like to use.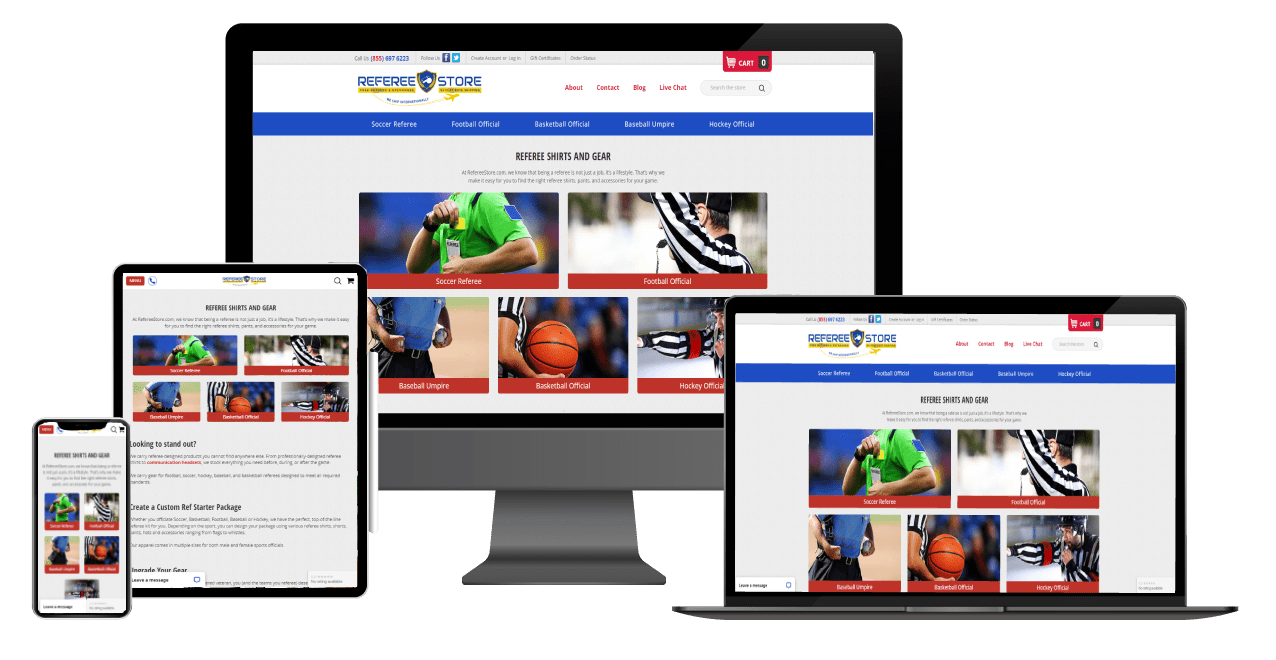 A new template setup and customization was our main objective for The Referee Store. Considering the diversity of products and frequently updated gear, we aimed to keep visitors' attention on the site and present the products they were seeking.
BigCommerce Template Customization
BigCommerce Template Customization
Our team started with category, product, and product option migration. We then set up a new theme setup for The Referee Store's website. The updated menu refined and facilitated navigation. Store branches and product groups defined the display of these categories. Thus, we helped users to easily access the specific sports products they want.
Thanks to effective tweaks on the homepage & banner, category pages, inner pages, menu, and footer, The Referee Store achieved better conversion rates for current visitors. They also earned more revenue at the same cost.