School Outlet is a retailer of furniture for classrooms, offices, choir rooms, and auditoriums; it was founded in 2004. It is both B2B and B2C, selling to both individuals and to educational facilities which would order in bulk. They provide furniture suited for all ages; teachers, parents, and volunteers can get tables from daycare to colleges, or chairs suited for a smaller audience. In terms of consumers, an individual teacher or parent could purchase one dry-erase board; if a teacher buys in bulk on behalf of a school, however, then this would count as a B2B order.  
Despite having a large potential target audience, School Outlet was suffering from low visibility and lacking in B2B leads. They came to us on September 18, 2014. We first worked with School Outlet on small technical projects. They then asked us for help with redesigning their website and increasing traffic. We went above and beyond.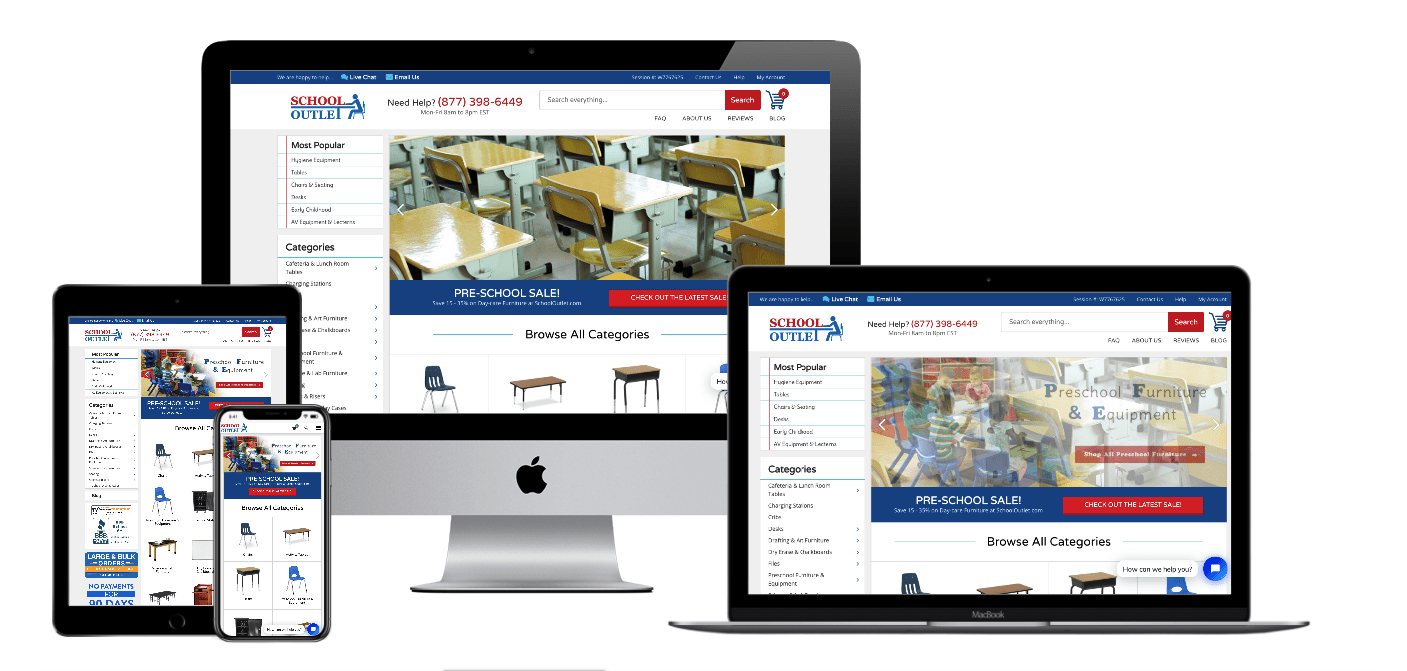 Our goal was to increase online visibility, eCommerce sales, and B2B leads. If their customers can't find them on the first page of Google, then they receive no conversion rates. To do so, our marketers devised a content marketing strategy that focused on SEO, to optimize for keywords.
In terms of offline sales, we wanted to track the demographics of customers and businesses that conducted orders by phone and how to target them appropriately.
While we could not do content migration, our marketers devised another strategy to maintain a reasonable sales threshold and optimize the platform for School Outlet. We integrated their Volusion store with Zoho CRM.
eCommerce SEO & Content Marketing

Optimize eCommerce Conversions

eCommerce Migration

Custom Programing and Functionality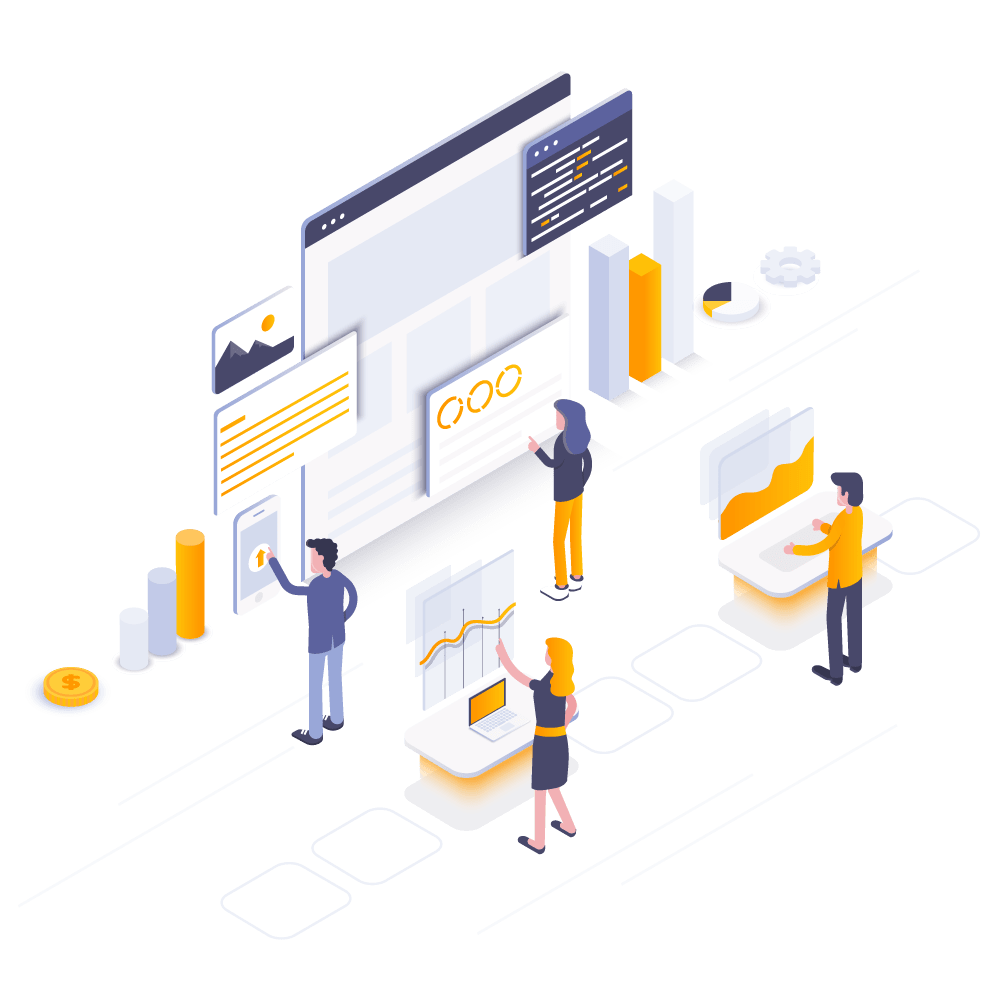 eCommerce SEO & Content Marketing
Optimized Content: Our content marketing campaign tackled both top-funnel, middle and bottom-funnel traffic, aiming for the keywords that are relevant to school furniture and make up the lowest-hanging fruit. 
SEO optimization involved reviewing every page on the website, and ensuring that it matched the relevant keywords that would rank on Google. That would also mean researching which phrases that potential customers would search for and implementing them with context. 
Optimize eCommerce Conversions
B2B Lead Generation Optimization: To find qualified leads, we identified customers would who buy in bulk and reach a certain price threshold.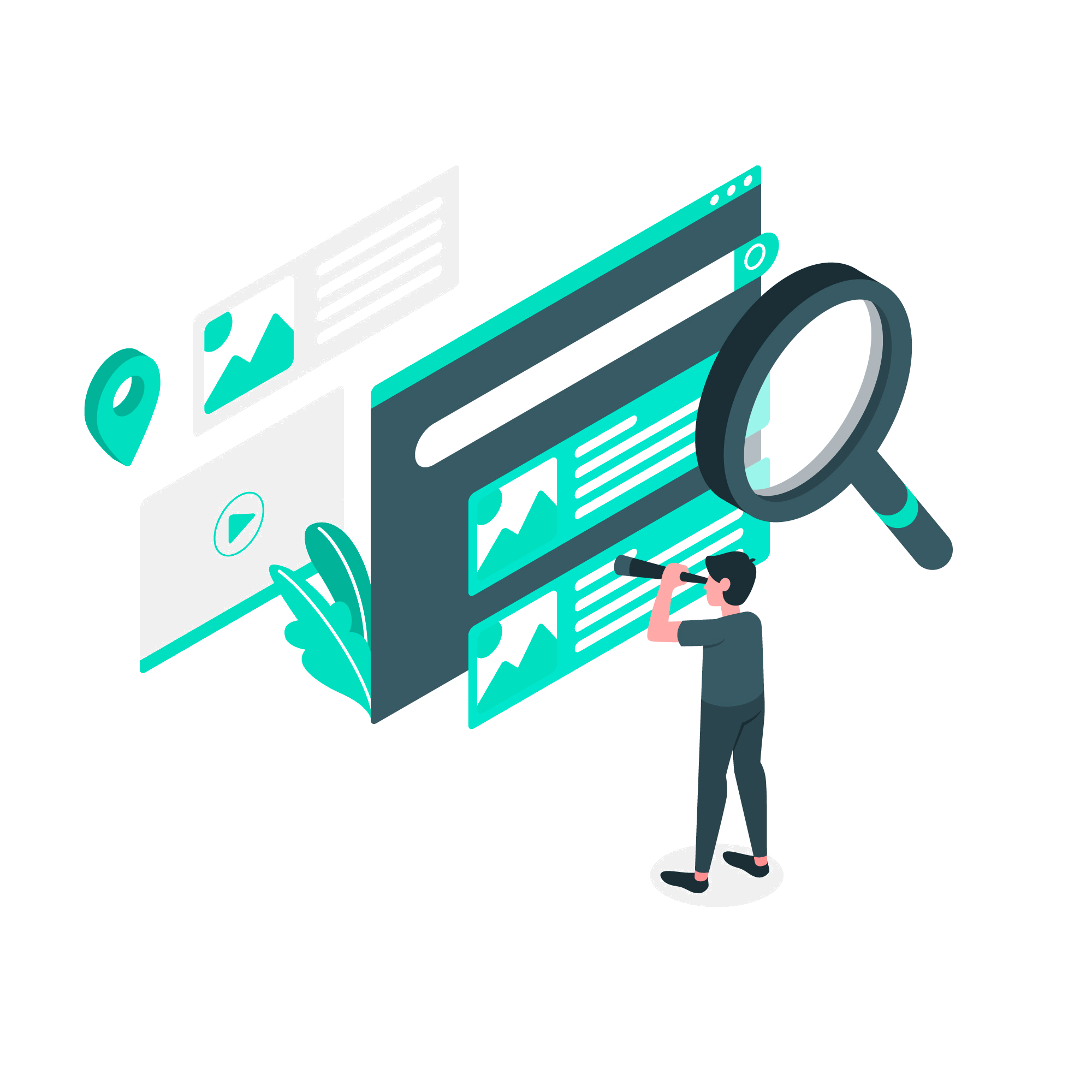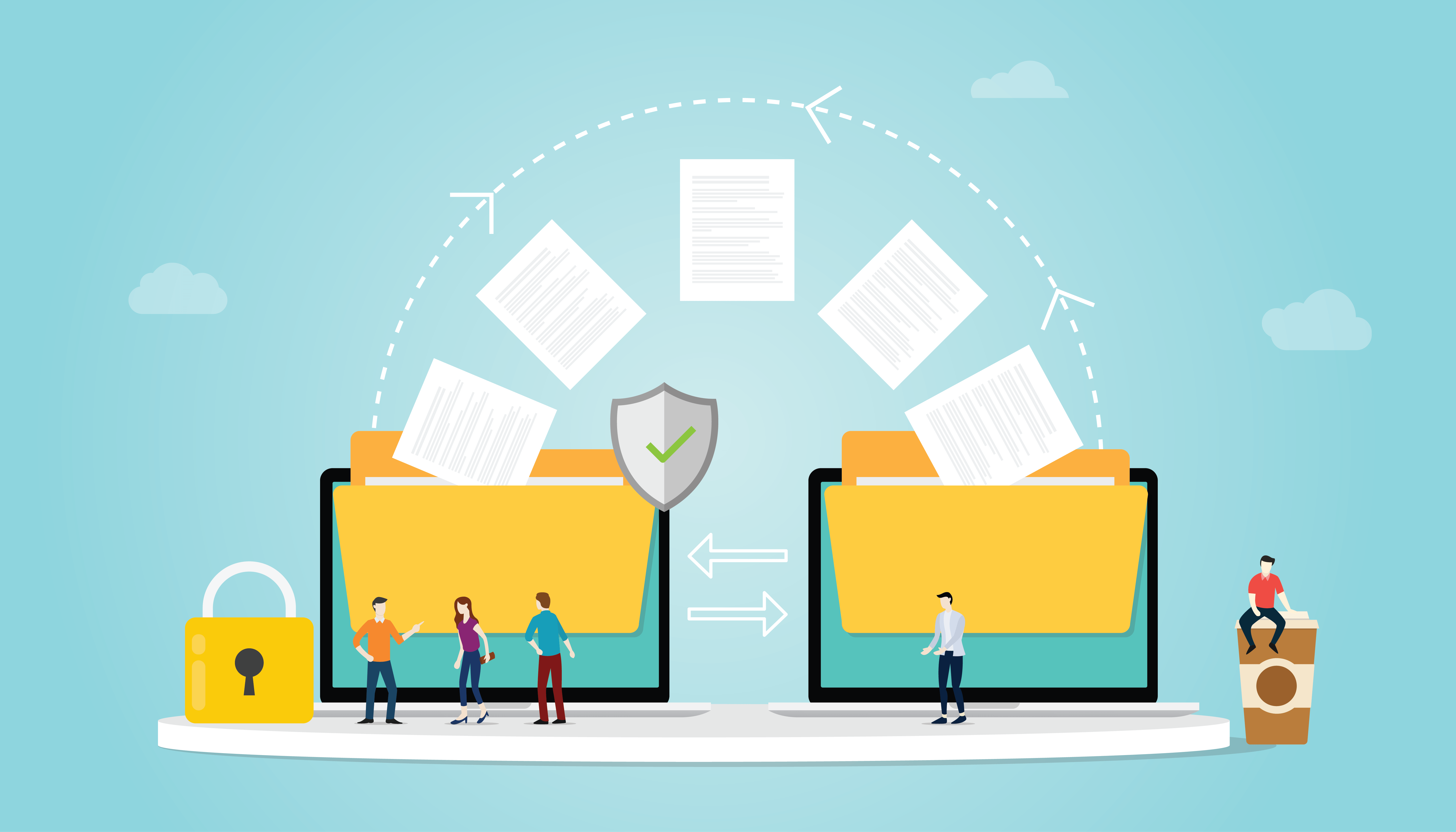 eCommerce Migration
We believe that Volusion is a decent but limited platform, lacking in potential at the basic level. For that reason, we make it a point to either migrate clients to another platform or optimize the Volusion experience for them. Zoho CRM Integration was our solution to add more customization.
Custom Programing and Functionality
Customized Session ID: One main issue that School Outlet had, in terms of finding their most effective marketing channels and campaigns, was tracking their phone orders. As they are not online, these are harder to record and enter into an algorithm automatically. We wanted to identify where offline orders originated. Since they are usually carried over the phone, we created a session ID functionality for the website with a custom back end panel. The back end was integrated with the School Outlet website, Google Analytics, and host CPM. This gave us the ability to attribute specific phone orders to a particular marketing channel, keyword or campaign. Once we customized Session ID for their website, we were able to refine our targeted audience process.
Advanced Search and Filter Functionality: We created an advanced search/filter for certain product categories, to ensure that consumers or businesses could find exactly the furniture that they would require for the next school year or personal need. For schools and teachers looking to fit a budget or a color theme, there are search filters for price points and chairs with specific palettes, as one example. Such choices enhance and improve the user experience. 
Optimization of the Quoting Process: Improving B2B leads means finding a means to increase leads from interested users. To do so, we were able to ID that B2B customers existed near a certain threshold. We created a Quotes pop-up once that threshold was met, while a customer was online and adding items to the cart so that they could ask about rates. This led to a significant reduction in cart abandonment and an increase in qualified leads.