You may believe you're stuck with a default product page layout because you're using a hosted cart, but you'd be wrong. We can create custom product pages or a custom display for product options that will improve your customer's shopping experience and increase conversion rates by rearranging your product pages and product options. So if you sell computers with 20 options (CPU, memory, RAM, hard drive, etc.), you could arrange them in a way that makes more sense to you and your customers. Custom product pages and option re-ordering can also increase your conversion rates.
---
Custom Product Pages
Custom Product Pages will change the layout, functionality and styling of their product page to better suit their brand and increase their conversions. With many eCommerce platforms, advanced coding knowledge is required to edit product pages and with the few platforms that allow for non-coding customization, your options will be limited.
Who is it for?
Almost every eCommerce store can utilize custom product pages to enhance the usability of their site, increase conversions and improve branding. We can implement custom product pages for almost every eCommerce platform including Volusion, Bigcommerce, Spark Pay, Magento, 3DCart, WooCommerce, ZenCart and more!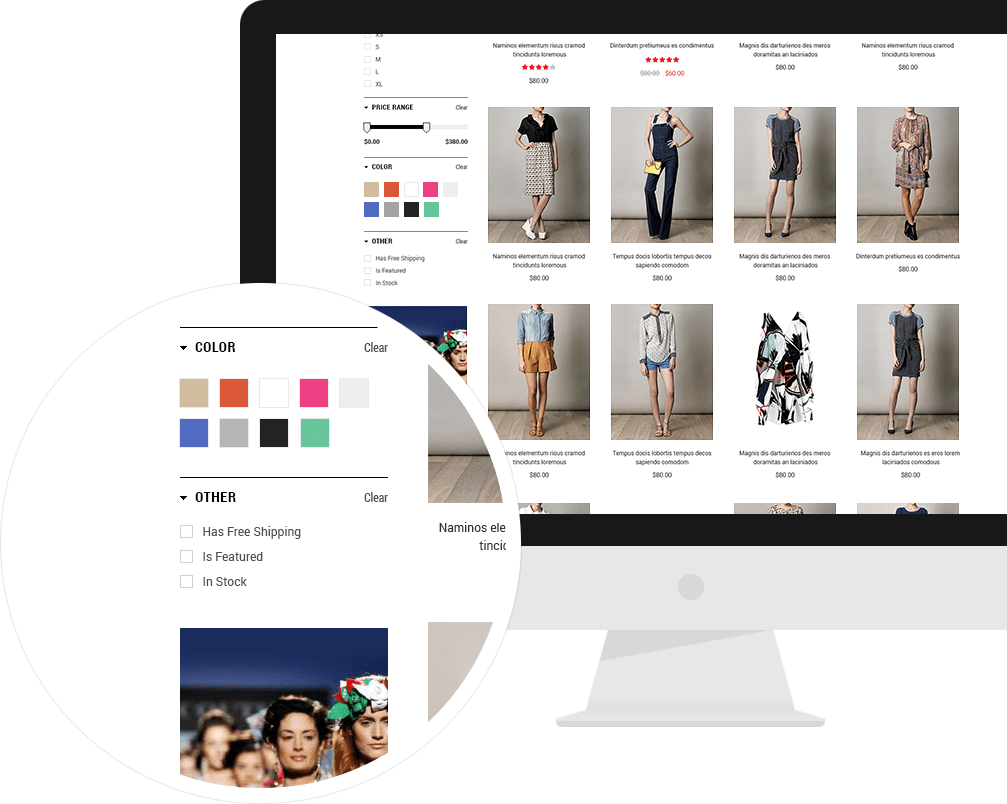 ---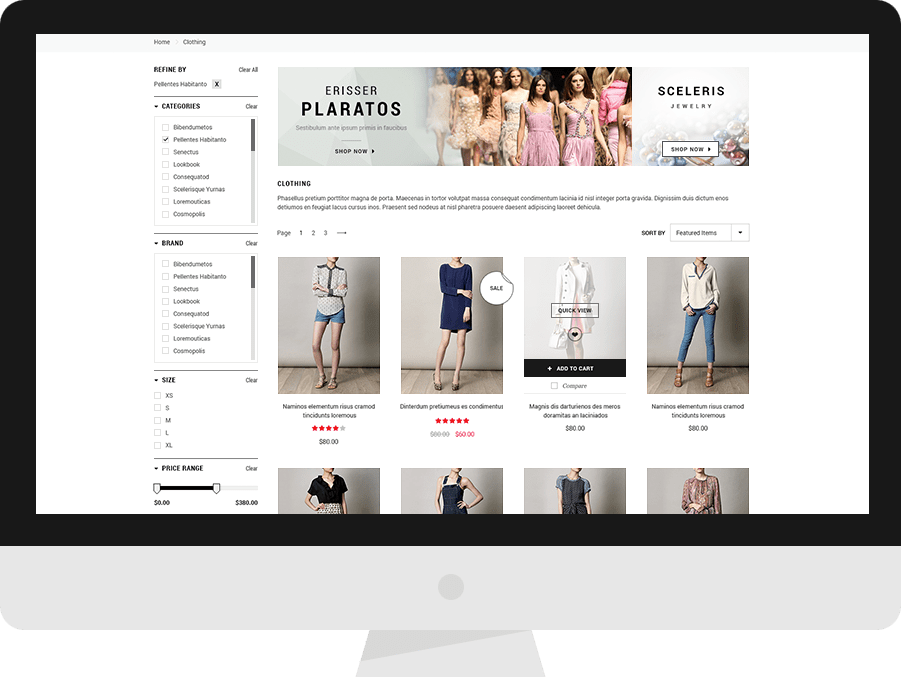 What Does It Do?
By editing the template for your product pages to add any additional elements to your product pages. We will then add any custom functionality desired by the store owner. Lastly, we will style the page to match the storeowner's requests.
 Custom Product Description Styling
Custom Product Buy Box Styling and Functionality
Custom Product Image Styling and Functionality
Additional Page Elements (Related Products, Recommended Products, Reviews, ETC.
Additional Functionality (fly to cart, buy now button, request a quote, social sharing, etc.
Custom Product Pages Benefits
There are endless benefits of implementing custom product pages on your eCommerce store. For starters, increasing the usability of your site with product page functionalities will make it easier for users to buy your product and it'll lead to increased conversions. As for the design and styling of your product page template, customizing your product page can allow you to display more information and brand your products.
---
The Difference Custom Product Pages Makes
Custom Product Pages will help increase conversions by allowing the admin to fully customize their product pages to best represent their brand, promote specific product features and information, and streamline the buying process.
Try it
Not sure if custom product pages can benefit your eCommerce store? Check out our custom product pages on our sandbox.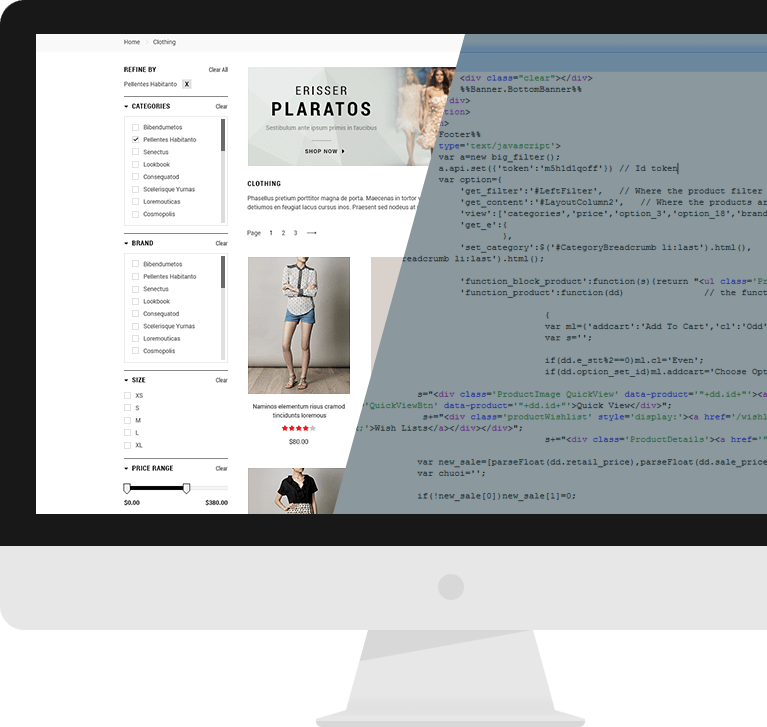 Questions?
We can help you determine which functionality is best for Shopify, Bigcommerce, Volusion, VTEX, Magento, 3d Cart, Wordpress / WooCommerce, Opencart, Episerver, Oracle ATG and any Custom Cart.
Contact us today with any additional questions you may have about our functionalities.