Why Choose Optimum7 as Your BigCommerce Experts?
Optimum7 and our in-house team of developers and designers have been providing eCommerce development services for over 12 years.
At Optimum7, we have a specialized team of BigCommerce developers to create any custom features you may want and to bring your company's vision to life while increasing visibility and revenue.
Certified BigCommerce Partners
Optimum7 has been recognized as a distinguished digital marketing agency certified by BigCommerce for their technical knowledge and excellent track record.
Over 500+ Custom Solutions Built
We've built literally hundreds of custom functionalities for BigCommerce stores that improve conversions, user experience, and streamline backend functions.
Need help with your BigCommerce site?
Call us at
Custom Development for
BigCommerce Stores
With over 15 years of experience building websites for our BigCommerce clients we have built web pages from ground up equipped for all types of industries. On average our clients experience an increase of 50% in website traffic. Optimum7 has worked with a small businesses to Fortune 100 companies to increase conversions, traffic, and navigability for their BigCommerce Stores.
Custom Solutions We've Built
DYNAMIC CUSTOM PRODUCT & PRICING OPTIONS
EcoEnclose provides its customers with Earth-friendly and highly-customizable boxes and packaging solutions for all uses.
EcoEnclose needed a way to offer their clients multiple customization options, including logo branding, along with a pricing model to match.
Optimum7 created a dynamic, 5-step customization process for customers to create their own personalized, branded packaging all on one product page.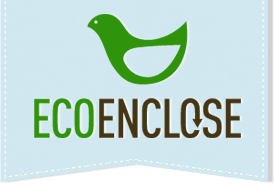 I approached Optimum7 with a mammoth wishlist of features we hoped to integrate into our site. Our goals in sum: To create accurately priced and more user-friendly ordering and to automate art proofing of custom products. I fully anticipated dismissal of our lofty objectives. Shockingly, I received an immediate (and enthusiastic!) reply. They persevered and delivered on nearly everything we had only dreamed would be possible.
ASMC Industrial provides wholesalers with premium selections of industrial bolts and nut fasteners. 
Their niche clientele had to go through the painstaking process of clicking through hundreds of product pages in order to find the right nut or bolt for their specific needs.
With careful planning and strategy, Optimum7 created the advanced search and filter functionality for every product category. This functionality makes it easier for customers to search for the specific products they are interested in.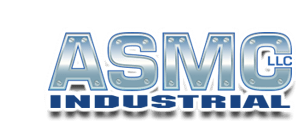 Optimum 7 create a faceted search to my specs. This replaced a hosted search from Searchspring, which was costing us $500 per month. Even though it wasn't cheap, we will get ROI relatively quickly not having to pay that enormous rent.
Superior Lighting is a wholesale and retail supplier of discount light bulbs. With over 12,000 similar yet highly specific products, this client needed a custom functionality to group multiple products together to make the navigation easier for their clients.
The team of highly skilled developers at Optimum7 was able to display multiple Superior Lighting products on the same landing page. This allowed the client to find similar products with variations without having to leave the original product page, improving user-experience and conversions across the board.
Need a custom feature for your BigCommerce Store?
Call us at 866-848-6072
Our BigCommerce Development Services
Conversion Rate Optimization
Is your conversion rate not where you'd like it to be? Our team of BigCommerce experts can diagnose where your users are leaving your e-commerce business site and optimize those pages to make the most out of your web traffic. As a BigCommerce SEO services partner, we have to the tools and resources to get your website on the top of SERPs. We will analyze your links, content, structure, and more to make sure your website is high performing. 
Store Design & Customization
Your website design on BigCommerce should be attractive and on brand to create a pleasant shopping experience for your customers. With BigCommerce web design and theme customizations you can set your e-commerce store apart from your competitors. Have the upper hand with a mobile- friendly site customized to promotes product sales. Enhance your internet storefront and customize features you probably didn't know could be done!
Payment Gateways & App Integration
Need help integrating a 3rd party payment gateway or app? Let the professionals at Optimum7 make the process go smoothly and on-time. Through the BigCommerce payment gateway integrations, the team at Optimum7 can link various payment gateways to your site and make you customers shopping experience enjoyable. 
Want to migrate your online store to BigCommerce? We've helped hundreds of companies migrate e-commerce stores smoothly in order to prevent authority drops and 404 error pages. Our e-commerce designers and development team will ensure your new website is up to par with it's competitors. Migrate your e-commerce site with us and we will make sure to optimized your site for SEO and increased visibility. 
We start with analyzing your business and creating a plan that makes sense for your needs and budget.
We'll set up an execution schedule for your development project to ensure it is done as efficiently as possible.
Within your branding guidelines, we'll start delivering testable mockups to ensure w'ere on the right track.
Our designers and developers provide on going support to ensure your project is built to your vision.
BigCommerce is one of the leading turnkey e-commerce site platforms known for being feature-rich, scalable, affordable, and easily customizable. Although it is a relatively newer platform, BigCommerce is quickly becoming one of the top software eCommerce softwares for growing brands.
Unlike other Ecommerce platforms which rely on third-party applications,  BigCommerce has a large selection of built-in features, up-sell functionalities, and other options that improve customer experience and conversion rate. 
Why download dozens of plug-ins costing thousands of dollars with other platforms when BigCommerce offers hundreds of out-of-the-box functionalities that fit seamlessly with your eCommerce website?
Competitive Pricing Plans
BigCommerce pricing plans are as follows:
Standard Plan $29.95
Plus Plan $79.95
Pro Plan $249.95
While BigCommerce's s pricing plans are comparable to other leading eCommerce platforms', when you factor in the cost of third-party apps, BigCommerce is a much more affordable option
Highly customizable
40 integrated payment gateways, such as Paypal, Square, Avalara (for sales taxes) etc.
Many built-in BigCommerce apps that you have to pay for in other platforms
Cuts out having to try to make plugins work
Custom API integrations
Offers store credit feature for your clients
Offers few free mobile "responsive" themes
No multilingual features
Most people find it difficult to set up features and automations without developers
Platform and credit card fees
Default 5-step checkout prcocess
Want to Start a BigCommerce Project?
Call today and our experienced team of marketers and developers will reach out to you.