Start Using Lead Magnets Today! – Top Lead Generation Strategies For 2021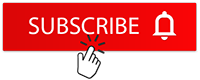 Start Using Lead Magnets Today! – Top Lead Generation Strategies For 2021
Businesses need a lot of leads. They keep you active in the agency and eCommerce industries. Building nurture funnels. If you don't have the structure ready to generate these leads, and nurture and sell to these leads, they will result in zero sales. Find out how the top lead generation strategies of 2021 can help increase your leads, sales and revenue.
https://www.optimum7.com/surge
Download a Full Migration Checklist Here:
• https://www.optimum7.com/ecommerce-checklist
Contact Us:
• Website: https://www.optimum7.com/
• Facebook: https://www.facebook.com/optimum7marketing
• Instagram: https://www.instagram.com/optimum.7/
• Twitter: https://twitter.com/optimum7
• LinkedIn: https://www.linkedin.com/company/optimum-7/
About Us:
Surge is a weekly internet marketing and SEO podcast from Optimum7, internet marketing specialists based in Miami, Florida. Join us every week for an in-depth discussion on SEO, eCommerce, and internet marketing!
Listen here:
Google Podcasts:
•https://podcasts.google.com/feed/aHR0cHM6Ly9mZWVkLnBvZGJlYW4uY29tL29wdGltdW03bWFya2V0aW5nL2ZlZWQueG1s
Spotify:
• https://open.spotify.com/show/5x40Wt6P32m2DUHD5Aiomb
Apple Podcasts:
• https://podcasts.apple.com/us/podcast/ecommerce-and-digital-marketing-optimum7-surge-podcast/id1446788286
Pandora:
• https://pandora.app.link/dSFBcHt9Idb
Amazon:
• https://www.amazon.com/eCommerce-Digital-Marketing-Optimum7-Podcast/dp/B08K57485Y/
Subscribe for new episodes every Wednesday!
You may also like