Skyrocket Your E-Commerce Traffic in 30 Days!
Subscribe Our YouTube Channel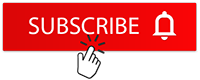 Skyrocket Your E-Commerce Traffic in 30 Days!
Read more: https://www.optimum7.com/surge
eCommerce and Digital Marketing Video Blog: SURGE is Optimum7's weekly video blog where we discuss the latest in eCommerce development, search engine optimization, and custom programming solutions. We assemble a panel of marketers, developers, and copywriters along with our CEO, Duran Inci, to give you a full scope view on these issues.
Make sure to subscribe to our podcast to stay up-to-date with the latest Surge Sessions.
Listen here:
Google Podcasts:
•https://podcasts.google.com/feed/aHR0cHM6Ly9mZWVkLnBvZGJlYW4uY29tL29wdGltdW03bWFya2V0aW5nL2ZlZWQueG1s
Spotify:
• https://open.spotify.com/show/5x40Wt6P32m2DUHD5Aiomb
Apple Podcasts:
• https://podcasts.apple.com/us/podcast/ecommerce-and-digital-marketing-optimum7-surge-podcast/id1446788286
Pandora:
• https://pandora.app.link/dSFBcHt9Idb
Amazon:
• https://www.amazon.com/eCommerce-Digital-Marketing-Optimum7-Podcast/dp/B08K57485Y/
Do you have a suggestion for a topic you'd like us to cover? Want to know how you can leverage Optimum7's internet marketing services to grow your business?
• Contact Us: https://www.optimum7.com/
Follow Us:
• Facebook: https://www.facebook.com/optimum7marketing
• Instagram: https://www.instagram.com/optimum.7/
• Twitter: https://twitter.com/optimum7
• LinkedIn: https://www.linkedin.com/company/optimum-7/
Download a Full Migration Checklist Here:
• https://www.optimum7.com/ecommerce-checklist
About Us:
Surge is a weekly internet marketing and SEO podcast from Optimum7, internet marketing specialists based in Miami, Florida. Join us every week for an in-depth discussion on SEO, eCommerce, and internet marketing!
Subscribe for new episodes every Wednesday!
You may also like