Guide to Social Media Optimization (SMO)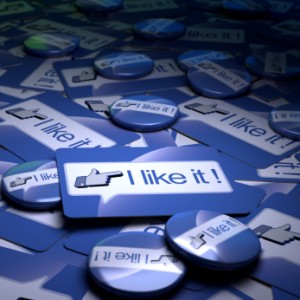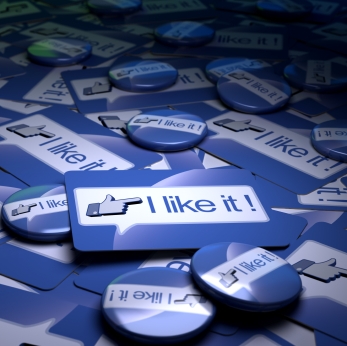 During our everyday lives, we exchange and share information through different Social Media platforms in the hopes of being heard, understood but most importantly, followed.  We spend hours in front of a computer sifting through countless Facebook, Twitter and YouTube pages. But what exactly makes us choose one page over the other? Which factors spark our interest? The answer is often found in the content, tone and design of our websites as well as the presence of our Social Media networks. Today, more than ever, Social Media has provided organizations with free Marketing outlets leading to a higher demand for Social Media Optimization (SMO). SMO is composed of a set of processes meant to successfully promote a brand, product or event.  The objective of SMO is to reach as many targeted people as possible to create a snowball effect meant to lead to a community of loyal users.  In this article, I will explain a step-by-step process on how to carry out and maintain a successful Social Media campaign, as well as how to interpret useful SMO data.
SMO is composed of three key steps:
Research
Planning
Execution
Although time consuming, following these guidelines will ultimately increase your brand's Social Media influence.
Research
Know Your Audience
When working towards a successful Social Media campaign, it's crucial to have a vast understanding of who your audience is.  Unfortunately, targeting multiple niches is often unrealistic. Instead, seek loyal viewers that will stick with you through thick and thin.  For example, if you're selling diapers, target working parents, or if you are promoting an eco-friendly brand, reach out to environmental groups.  Important steps to take when researching your audience include:
Find out where they spend their time. Which Social Media platform are they using regularly?
Pay attention to threads, specifically comments, questions and likes. Some of these conversations may give you insight on useful content approaches.
Research a number of Social Media platforms including photo sharing sites, video sites and professional networks.
Assess user quality. It's not about how many followers; it's really about who follows. Target the right people.
Finding out what consumers are seeking by administering surveys or polls. Use tools like Survey Monkey or Google Docs for this purpose.
 Competitive Analysis
 Competition is out there, and their goal is to drive your customers to them. It's important to be on top of the game when it comes to your competitors' actions. When researching, consider the tone of the content as well as the link quality. For instance, which sites are they linking to and vise versa? It is also important to observe the rate at which they post or update content. To keep followers interested, refreshing content regularly is a must.  In addition, following these simple guidelines will ensure that your search is complete:
Paying particular attention to distinct approaches in each Social Media platform.
Making notes on how to improve already existent content. Think ahead and don't be afraid to take risks.
Having an eye out for originality. If you see content that catches your attention, then it's probably worth it.
Planning
The second step in your quest for successful SMO includes planning ahead. Choosing the right Social Media platforms can mean the difference between a success and a failure. For instance, if you sell mobile services, and most of your customers use Twitter as a troubleshooting forum, your main focus should be on Twitter. The key is to predict where future followers will be, and to be able to understand where the trend is going. Additional steps to consider include:
Crafting a plan of action.  For example, deciding whether you'll be targeting awareness, selling a product or simply establishing reliability. It's important to define one goal to maintain a consistent flow. Also, keep it simple. You want to end up being the go-to guru in your niche. If ideas are spread all over the place, you'll only end up confusing and losing your audience.
Setting both short-term and long-term goals is very important. Ask yourself how many followers you plan to have in a week, a month or a year.  What's your targeted ROI?  Although measuring ROI in terms of Social Media is often difficult, tools such as SMO Firefox, Hootlet and Google Insights for Search will help you measure your strategy's success.
Establishing a personality through design. What is your message in terms of design? Tools such as Facebook Display or Twitter's customized backgrounds allow you to create a promotional page in minutes.
Creating a blog. A blog should act like a personal newspaper; it should ultimately tell reoccurring stories that captivate your audience. For instance, if you sell eco-friendly products, make sure your stories focus on up to date environmental information. Keep in mind that your goal is to inform and persuade. Consider the following question when creating your blog: How did your business start? Why should viewers choose your products?  Most importantly, emphasize business values and practices.
Creating whitepapers or downloadable PDF's. Users who are interested in your product are more likely to store the information and pass it along.
Execution
After all your ideas have been organized, proceed to sharing your work. Remember that once a Social Media page is active, it's crucial to update it regularly. Followers tend to lose interest if the feed is old or repetitive. Reflect upon the following steps before launching your site:
If your goal is to sell a product, create a product review system so users can provide you with insights on trends and improvements.
 Establish a relationship with your followers by asking questions and seeking recommendations. It's important for your audience to see you as a real person and not as a machine.
Reward your customers. We all like gifts, but more importantly, we like to be recognized. Set up a giveaway contest, or just simply say "thank you" after a great review.
Shorten links for easier sharing. This is especially useful for Twitter posts, where you have a limited word count. Use fast and easy tools like Bitly.
Measure user engagement. Tools such as EdgeRank Checker will give you an idea of your Social Media influence.
Assess your data. Observe click rates, social e-commerce productivity and number of subscribers.  Use tools such as How Sociable and Social Mention to improve your statistics.
Just like your products, services or ideas, your Social Media pages must be promoted to take flight.  Get your content to travel through YouTube embedding, social bookmarking and RSS feeds.  Open new doors by submitting video and audio files for broadcasting on Social Networks. Engage by interacting with other Social Media sites, even if it's the competitions'. Remember that Social Media popularity is based on usefulness and trustworthiness. If you value your product, so will your followers. For questions and comments contact us.