The Future of Web Based Marketing and Productivity Tools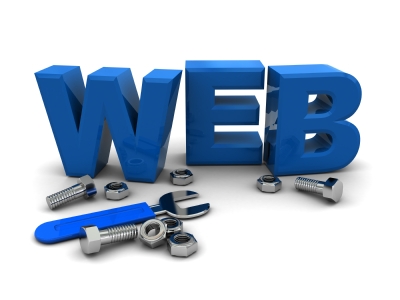 Even twenty years ago, when people thought of marketing and data analysis, they thought of television and radio ads, billboards, flyers and Yellow Page listings. Then, marketing was a gamble because there was no way to track the success of your campaigns without spending thousands of dollars or more. Market research was impossible for every company, except those with a huge budget. It required you to survey hoards of people, to pay them and the people who conducted the surveys. And the truth is, not much of that data was accurate or useful.
In the past ten years, this data has become much more accessible. To discover how many people like Company A, B or C, all you have to do is pull up their Facebook page and see how many likes they have. You can also search Google and look at the number of searches being performed about them daily. There are hundreds of data points that can now be collected, analyzed and used to make your marketing more effective.
The most common web based marketing tools are:
SEOMoz: SEO software that offers unparalleled insight into SEO management with dozens of tools and resources including on-page recommendations, competitive analysis and a large online SEO community.
SpyFu: Allows you to view and analyze your competitor's strategies by showing you every keyword they've bought on AdWords, every organic rank and ad variation used in the past six years. This knowledge will allow you to find the most profitable keywords, eliminate the bad ones and create relevant and effective ad copy, which will increase your overall web traffic.
HubSpot: Allows your company to track leads and their interactions with your company, create segmented contact databases, publish websites, blogs and landing pages with their built-in SEO and social tools and to track the ROI of both online and offline marketing efforts.
MajesticSEO: A link intelligence database that allows you to explore a domain or URL in great detail, compare the backlink profiles of different websites, determine the number of backlinks to a site and other important linking metrics.
Google Trends: A free Google service that allows its users to see how often certain words, phrases and topics have been searched for over a certain period of time. Compare up to five topics at once, find out how often they are mentioned in news stories and which geographic locations have the highest number of searches for the given terms.
The most common productivity tools are:
Basecamp: Allows users to track projects, discussions, files and events from their creation to their completion. (Side note: We use Basecamp at Optimum7 and love it!) A perfect resource for keeping track of client and intra-company communication and information.
Highrise: Allows users to save notes and email conversations, organize them, keep track of proposals, leads and deals, and offers alerts via email or text message so that you never forget to follow up with a client.
Wufoo: Allows users to build and design their online forms. When you build a form, Wufoo automatically builds a database, backend and scripts to help you collect your data and analyze it.
RescueTime: A personal analytics tool that is easily installed, allowing you to keep track of where you (and your employees) devote your time so that you can become more productive.
Asana: A personal version of Basecamp, Asana is a task list that is shared between you and your team. It allows you to plan and organize your projects and stay in sync while working on them.
The Future
These marketing and productivity tools will only increase in functionality. They will become much more niche specific, with more targeted functionalities. Marketing, data analysis and research tools will become more and more integrated with other third party tools, all of which will take different data points and assign alerts and responsibility to each team member. Because so many companies are developing custom tools and releasing them as paid tools for other companies, there will be an explosion of offerings for different web-based tools.
Optimum7's Place In the Future
Web-based tools that integrate with other 3rd party data providers such as Google and Majestic SEO make certain marketing processes more efficient. Imagine how long it would take one to do market research on a specific niche or industry. Now think about automating that process with data collected from multiple sources by using as well as custom coding. Research that would normally take days to complete is now compiled within a few minutes. Now imagine a custom code that analyzes the data in the specific manner that you have defined. This process will save a huge amount of time and provide data that really has never been available for in such a user-friendly way.  Better information yields better business decisions for our clients.
At Optimum7, we are always inventing new processes for consultation and we are constantly solving problems. Since technology is not slowing down, we have more work to do now than we had 4 years ago. So, we have to be smart by automating these processes and creating custom web based tools to be used by our staff. This can be anything from custom content management to backlink monitoring and custom data crawling.
For now, only certain technology companies and big corporations are taking advantage of custom web based tools. However, I believe that small and medium sized businesses will follow shortly. Any business in any industry can run more efficiently by automation of certain day-to-day processes. The key is to understand the workflow and identify key areas to improve.
Web based tools are the future of efficiency and productivity, not only for marketers, but also for every company. Do you have an idea for a web-based tool or need a solution to a problem? Contact us today. We can help turn it into a reality!