Do Press Releases Still Work?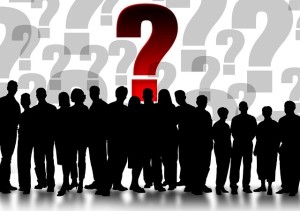 The title alone can have most of you scratching your heads. That is, unless you know the basics of Google's newest algorithm update, Panda 4.0, which was released in May 2014.
But before I analyze the changes involved in this update, I want to emphasize the fact that press releases still have a purpose. As a freelance journalist outside of my role at Optimum7, I heavily rely on press releases to retrieve accurate, sufficient information about an assigned event, person or story. Press releases offer the 'who,' 'what,' 'when,' 'where' and 'why' WITHOUT the fluff, or at least, that's what they're supposed to do. While I can't speak for journalists who receive press releases through snail mail every day, I can imagine there is still a lot of junk to sift through.
And that's where the Panda 4.0 update comes in, as many industry commentators have speculated whether or not this update was designed to punish newswires like PRWeb and PR Newswire.
Results, Results, Results
According to mediabistro.com, Google professed that its new update was designed to… wait for it… IMPROVE search results and eliminate "thin" content from top rankings. Either way, we can expect all Google algorithm updates to alter search results in some way or another. But the speculation leading up to this update speaks for itself. Just take Google's Matt Cutts' recent comments about newswires as he utilized social media to express his disapproval of "very spammy queries" while referring to press releases as "owned content." Fair enough, Cutts.
Throw Out the Junk
Since Panda 4.0, the proof is in the pudding as the search rankings of the biggest wire services and sites like eBay and Ask.com have begun to suffer. This is disconcerting for any digital marketing or PR firm that heavily rely on major newswires to disseminate content, particularly those who do not have a lengthy press list outside of the digital space. In layman's terms, if a site's rankings go down, the site loses visibility, and in turn, the site and its content are less likely to gain traffic.
Should You Be Worried?
This doesn't mean you should throw your papers in the air and give up your job in marketing or PR, but rather depends on your company's current services and PR tactics. If your only method of PR is sending out releases through major newswires, then yes, there is a huge cause for concern. While you can still use these newswires to distribute content, there's a high chance your efforts will be futile. The characteristics of Panda 4.0 essentially punish this shortcut to PR, and it is clear that this imposition is here to stay.
What Should You Do Instead?
I've already discussed the shortcut in detail, so let's talk about the PR tactic that creates a lasting impression. According to Prezly's Giji Nelissen, public relations specialists must pitch compelling, valuable content to carefully selected targets that are data driven and have the intent of maintaining positive relations with their influencers, also known as journalists and bloggers. This makes total sense considering traditional PR is based on building relationships with the right people and sharing your story with the right angle. This tactic is based on authentic human signals, which is precisely what Google wants.
I am not saying every little thing you do must be done in the name of Google, as it really depends on your metrics. But when you do define the performance indicators of a certain PR tactic, you will have a better idea of which route to take when it comes to execution. Spending time on defining these performance indicators also helps to reinvent your methods of distribution.
Should You Adapt to the Changes?
If your idea of PR is spending a few hours writing and sending out a release with the click of a button, then the answer is YES. Aside from what Google is telling us, your clients will soon realize that their resources aren't producing desired results. Since no one likes an unhappy client, this is a public service announcement to the passive public relations specialist that it's TIME TO GET CREATIVE!
Now is the time to actually heed the fundamentals of PR by building relationships with journalists and bloggers who exhibit clear signals that they may be interested to read more about your client and what they're doing. But you simply can't build these people up and go off the grid once you score a homerun – you have to continuously work at these relationships, because to journalists and bloggers, you're a dime a dozen.
Don't Feel Bad!
This shift is not the fault of the PR industry as wire services did have a proven track record of effectiveness. And who doesn't like automated processes? So before you rethink the value of your previous results, just remember that in this industry, you always have to be ahead of the curve and always be prepared and alert for change.
This shift is extremely positive because it encourages a revival of the PR industry's reputation, demonstrating that the work of these specialists takes a substantial amount of effort to produce success. Let this article educate you and most importantly, let it INSPIRE you to do great work.
Dissatisfied with Your Current PR Efforts?
If you need a better handle on your online reputation, Optimum7 is here to help shape your image through press releases and personalized outreach strategies. Contact us today!