10 Useful Tips for Guest Blogging as a Link Building Strategy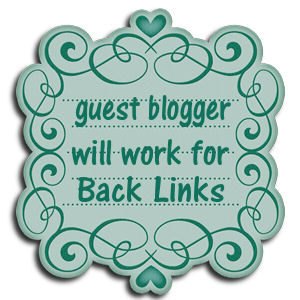 Sometimes guest blogging can feel like you are pushing a boulder up the steep side of a mountain. Other times, it feels like the world is finally on your side. Replies to your pitches are rolling in and you wonder if something is secretly terribly wrong because most of the time, nothing is ever easy. There has been a lot of buzz lately about the long-term effectiveness of a guest blogging strategy for links (see this post from SEOMoz). Some experts see this tactic as long and over-drawn, with diminishing returns at best. Meanwhile, others see guest blogging as an extremely effective method of driving traffic to your site, increasing your social media following, and most important to this discussion, obtaining good quality backlinks. Instead of telling you what to do – whether it's to ditch guest blogging altogether or continue pitching until your knuckles bleed, I will provide my 10 tips for guest blogging as a link building strategy. Most of you will have to continue pitching guest blogs for backlinks regardless of whether you want to or not, so you might as well have the best tips for getting the most out of your strategy.
      1.   Do your research
Before choosing the blogs you are going to pitch to for guest blogging, it is very important to do some basic research. At the very least you need to make sure you choose relevant sites to your niche. It is also important to make sure the blogs you choose will actually add value to your site through backlink juice and/or referral traffic.
You can find relevant sites though a detailed Google search. As for finding valuable sites in your niche, use the following tips.
First, make sure you have the SEOQuake add-on for either Firefox or Chrome. You can use this to look into the Page Rank (PR) for each site. Hint for SEO newbies: higher PR = more link juice, i.e. a better backlink.
Second, I would check Compete.com and look into the site's traffic levels.
Lastly, look into their social media sites. The easiest way to find them should be through the blog's home page. Do they have a large following? A lot of engagement? Most blogs will push their posts through social media, which could, in turn, bring a lot of traffic to your site.
    2.   Read the blogs you are pitching to
One of the biggest mistakes most people make with their guest blogging strategy is simply sending out a ton of emails without knowing anything about the blogs they are pitching to. Think about how many emails like yours these blog owners get each day. If you were in their position, would you read and take seriously an email where the guest blogger did not seem to know anything about their blog? People, the answer here is no.
On average, I would try to read at least 3 blog posts before drafting a pitch letter. Also, make sure to read the "about" section and find the blog owners name in order to address your email properly. Add some personalization to your letter including this personalized information.
  3.   Customize your pitch letter for every blog
I know you don't want to hear this but every blog deserves a separate pitch letter. That being said, I'm not going to lie and say that I sit down and start from scratch for every blog I ever pitch to. I would take the information from your research and use it to customize each email. For instance, address the letter to the blog owner and reference a few articles you read on the blog that interested you. Talk about how the blog's mission is similar to yours and your interests. Add an opinion you have about a particular article you read on their site. Anything you can think of to differentiate your email from the rest is helpful here.
4.   Reference your own blog in pitch (if applicable)
Do you have a blog of your own that you regularly write great quality content for? If so, I would definitely include a link to your blog in your pitch. If your blog really is as good as you think it is then this reference should help convince the blog owner to give you a chance.
5.   Include a writing sample
It is best practice to include a sample of the blog post you plan to write. It doesn't have to be the entire article (although if you include it, I'm sure that wouldn't hurt) but I would try to include a paragraph or so. At the very least, it is imperative that you do some research and include a relevant article topic that you plan to write.
6.   Connect with social media
Find the bloggers on Facebook, Twitter, Google+, Pinterest, etc. Add them, follow them, or circle them; anything you can do to enter their sphere of attention. In addition, I would dig a little deeper and find their personal Twitter page. Tweet them. Tell them about blog posts that you enjoyed. Anything you can do to grab their attention will help.
7.   Cast a wide net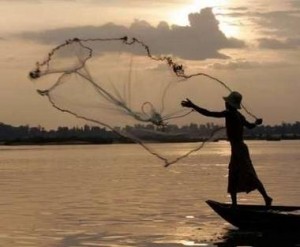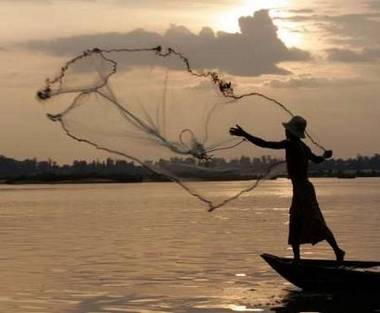 It is an inescapable truth that you will not get all the responses you wish for when pitching for guest blogging. I would say you would be very lucky to get a 50% response rate (depending on your own popularity in the blogging world). Many bloggers simply won't respond to your pitch. Therefore, it is important to send out more pitches than actual blog posts you plan to write. This will increase your chances of getting to the number of guest posts you are looking to write.
  8.   Utilize guest blogging websites
While I would use these as secondary sources for guest blogging opportunities, it can't hurt to try utilizing guest blogging websites. Try sites like Outreachr.com and Myblogguest.com to find great blogs and connect with blog owners who accept guest blogs.
9.   Follow through on commitments
If you do get responses from blog owners, be consistent and respond in a timely manner. Think of what you are doing as a job interview of sorts. Treat your potential "employer" with respect and that includes respecting his or her time. This  leads quite naturally to creating and building relationships.
  10.   Create long-lasting relationships
The best-case scenario when guest posting is not what you would think. Yes you want that coveted guest post spot. But more importantly, you want more than one guest post spot. If you create a long-lasting relationship with these bloggers, they will be more likely to accept your guest posts in the future, which really just means less work for you in the future. Hooray!
Guest blogging can be both extremely frustrating and extremely rewarding. If you do it right, you can increase your sites backlink profile, referral traffic, and brand awareness. On the other hand, if you do not take this process seriously, you will undeniably end up wasting a lot of time. These tips will help a site owner follow a successful guest blogging strategy. If you feel like you need additional resources to increase your site's web presence, contact us today.