You have the medical degree, the certification on the wall, and your board exam scores. In addition, you have contacts who are fellow doctors that are looking to help you. But you need more than that for your medical practice to survive.
Your potential patients are looking for specific qualifications when searching online for a medical doctor and you want to meet all the potential qualifications or keywords people use. It is a tedious process to get on the first three search results on the SERP (search engine results page) but with the right SEO strategy, you can be first and retain more customers than you ever imagined.
SEO Services for Doctors
A successful medical SEO strategy is not made overnight, as a doctor, you will need the proper tools and resources to develop the right plan of action. With Optimum7, you can trust us with helping you increase your visibility and online authority. We offer a myriad of services such as:
Local SEO
Link building
Content Optimization
…and more. We are not only specialized in SEO but have worked with businesses in every industry. Our team of copywriters and marketers have the expertise to transform your online presence.
Speak to an Expert
What is SEO?
SEO is search engine optimization or testing the power of certain words online. Search engines use algorithms that rank keywords so that people using those searches can find results identical or similar to the terms they have in mind. The right keyword can place a website high on that ranking, and allow more people to see them.
Why Do Doctors Need SEO?
The Internet has increased the competitive field for doctors. Patients have more information at their fingertips. They can communicate information about specific doctors, medical procedures, and specialties. A person who knows how to identify a mole as benign or cancerous can save money on a trip to a dermatologist, which can lead to an opportunity cost for that specialist.
Before the Internet, patients would have to rely on the phone book, referrals from general practitioners (GPs), verbal word-of-mouth, and insurance plans to choose their physicians or specialists. The right name could save someone's life, and the Internet increases the likelihood of finding that ideal doctor. People understandably want to do as much research as possible regarding their health.
If you rank high on a search engine, then patients will see your pages, and they are more likely to read up on you and schedule an appointment. You want them to see you as the ideal doctor for their condition, the one knowledgeable and readily available.
Results We've Generated
Average Increase in Website Traffic
+97%
Average Increase in Conversion Rate
+52%
Monthly Total Leads Generated
3,000+
We become an indispensable resource for our clients to drive traffic and leads.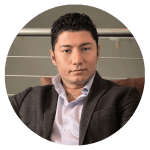 See How We Can Help
You Grow Your Business
How to Improve Doctors' SEO With These 5 Strategies
With the changing world, as well as different perspectives of physicians and their fields, knowing SEO is a competitive advantage on the Internet. The right word can make all the difference in ranking. So can the right content or connections. We will discuss several potent strategies below.
Let Us Make The SEO Diagnosis for You
Optimum7 has twelve years of experience with perfecting and optimizing SEO for your marketing campaign.
Speak to an Expert