The firearm industry is rapidly expanding with an estimated total revenue of $42 billion dollars in 2017 and with new regulations coming out from the federal government there is an increase in online gun sale. With emerging competitors coming into the online firearms playing field, as a gun shop owner, you either develop a competitive advantage from the rest or stay behind.
Professional web design for gun shops allows your web customers to feel sale buying from a secure vendor and increases your conversion rate, sales, profit, and more.
Our web developers are all familiar with online gun shop web development, they have worked with numerous firearm store owners to create an SEO friendly site that includes all the regulations gun vendors must follow.
Web Design Services for Firearm Vendors
Optimum7 has had the pleasure of working with numerous gun shop owners on their web development. Our team of marketers, designers, and developers all know the in's and out's of professional web design for gun shops. We have the experience working with the firearm industry and know all the rules and regulations firearm vendors must follow when selling online. Our web designers can help you with:
UI/UX optimization
SEO marketing
Responsive designs
Custom functionalities
…and many more services. The key to successful web design is having the right tools and resources to make a website that provides you with a larger market share, increased conversions, and greater profits.
Speak to an Expert
Challenges Online Firearm Stores Face: Shipping and Selling
According to the Bureau of Alchohol, Tobacco, Firearms, and Explosives "A nonlicensee may not transfer a firearm to a non-licensed resident of another State. A nonlicensee may mail a shotgun or rifle to a resident of his or her own State or to a licensee in any State." For online gun stores this is an important topic to cover on your website because some of your customers may not know about this regulation and not know of any local FLL dealers near them. In addition, the dealer they may know may not be a licensed FLL dealer which then means their firearm must be shipped to an unknown person you customer must travel to receive their gun.
Resolution to Federal Gun Shipping Regulation
As an online firearms vendor there are certain regulations you must follow in order to do business right and not get penalized. When selling guns online, you cannot ship the firearm directly to the customers home address. Customers must choose a local FFL dealer to ship to and pick up the firearm from their establishment. If you are sending a gun over to a customer consider integrating a ship to FLL functionality to your site where you can easily have FLL dealers filed on your website and have customers search for FLL dealers according to their zip code.
Do's And Dont's Of Online Gun Shops
Do's:
Have the built-in ability to fetch data from ATF database
Develop a custom dashboard to add and manage FFL data
Integrate checkout pages with google maps
Dont's:
Allow firearms to be shipped directly to customers
Provide shipping address form fields and a checkbox option
Use any type of third party shipping solution (may not be compatible with all e-commerce platforms)
Results We've Generated
Average Increase in Website Traffic
+97%
Average Increase in Conversion Rate
+52%
Monthly Total Leads Generated
3,000+
We become an indispensable resource for our clients to drive traffic and leads.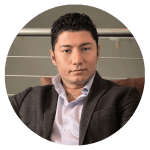 See How We Can Help
You Grow Your Business
4 Web Design Tips For Setting Up Your Online Gun Shop
Increase Your Firearms Visibility Using These Tips
Increase Your Local Search Visibility With A Professional Gun Shop Web Design
Have a team of professional gun store web designers create your website for you. Allow us to optimize your SEO and create custom functionalities for your specific e-commerce gun store.
Speak to an expert