Getting Effective Feedback from Design Clients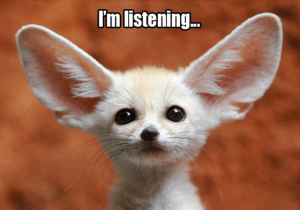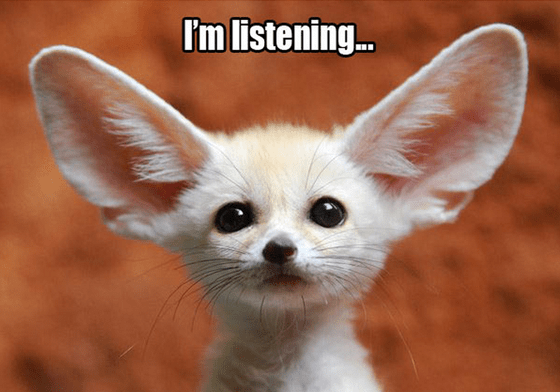 I cannot stress enough the importance of effective feedback in design. Gaining effective feedback is the best way that we can improve our work.
But how do you coax this type of response from your clients?
In this week's post, I will discuss how to get the best possible feedback from your clients so you can create the best work, and ultimately achieve the best results.
Setting Expectations 
The first step to managing client feedback is to be completely transparent about their involvement from the beginning. Be sure to include details in the contract about how many mockups and review sessions the client is entitled to, and exactly what changes the designer will make.
Wait. What?
How can you make promises on the changes that a designer will make, before the project even begins?
Obviously, that's not what I mean. What I mean is that you must make the client understand from the beginning that you will make any changes they wish, but will advise them as to what is in there best interest. This can mean explaining and defending the design choices you've made, showing examples of what does/doesn't work for other sites, or explaining why certain suggestions could be detrimental to the site's effectiveness.
Gathering Information
As I've mentioned in the past, gathering information is probably the most important part of the design process. It is absolutely crucial that you gather all the information necessary to create their logo, website, etc. You must understand all aspects of what your client does, why he or she does it, who the target audience is, and more. The more you know, the better.
Setting Up the Right Environment
Because you've set the right expectations in the contract, and all conversations leading to the review session, setting up the right environment should be an absolute breeze.
But of course, it isn't always a breeze, and there are steps you will need to take to get everyone on the same page. For this article, let's use a website redesign as our example.
When you've finished the initial concept, make sure that you send the mockup and give your client plenty of time to sit down and review.
Next, request a meeting or a phone call. This should be a time when everyone involved (designer, developer, decision makers, etc.) will be able to sit down and comfortably partake in a discussion about the mockup.
During this session, it is important to keep everyone on track. Keep reminding them exactly what you'd like to accomplish. Review each piece of the mockup before moving forward to the next.
Asking Questions and Taking Notes
Your client will have questions for you, so answer them professionally and honestly. If he or she doesn't have any questions, ask questions yourself. Some questions you may want to ask the client are the following:
What specifically "jumps out" about the mockup?
How do you think your target audience will react to this layout?
Do you feel that this mockup is aligned with your current branding?
In high school and college, I worked as a waitress for a family sports pub. During this time, I learned a great deal about customer service, pleasing clients, and anticipating requests. I didn't know it at the time, but working in the restaurant industry taught me so much useful information that I've carried with me to future positions and still use to this day.
One of the most valuable things I learned was how to control a room.
It may seem like an odd thing to say, but its true. When I worked at the restaurant, there would be evenings that I might handle a team of little leaguers and their parents after wining a big game. The last thing they wanted to do was sit quietly and patiently give me their order.
So I knew I needed to take control, and the same is true for meetings today. During these review sessions, it is important to help everyone understand what will be happening throughout the meeting, and keep everyone on track. Be organized and take concise notes on any concerns or edits the client requests.
Write A Recap
Once the review session has finished, use your notes to write a recap of the meeting. It should mention any concerns the client had, with information on how you addressed those concerns. In addition, you should have a list of any edits that the client mentioned.
Finally, your message should request that the client review the recap, add any edits necessary and confirm.
By doing this you have given your client the opportunity to address any other concerns he or she may have. You've also prevented future back and forth by deciding (in writing) the changes to be made going forward.
Dealing with Insistent Clients
There will always be clients who assume they know more about design than you do. They will argue that they know what is best, and critique your design with no actual knowledge on the subject. They will ask for changes that you don't agree with, and sometimes you'll have to make those changes. But there is a loop hole, and it's called "Usability Testing.
When a client insists that they need a widget at the bottom of their site that counts the number of visitors and you know that will be detrimental to the modern feel the client wishes to demonstrate, do the edit and test it. See how users react. Many usability testing tools allow users to voice record their answers. This is perfect to send to a client. Once 10 different strangers tell them that they can't believe a site made in 2013 would include such a widget, they'll probably begin singing a different tune.
Developing a Thick Skin
Another important lesson I learned from working in the restaurant industry is that people aren't always nice. Sometimes, you will make mistakes and people will get nasty. Other times, you won't make mistakes, and people will still get nasty. What you must understand is that these comments have no reflection on who you are as a person, and they don't always reflect the quality of your work.
The Takeaway
In this business, and perhaps in any business, you need to be able to handle feedback from others, be it negative or positive. This isn't so easy when a client uses the word "ugly" to describe your work. But you must take it. Let them say their piece, and wait until they are finished. Take notes while they talk. Once they've finished, run down each concern with a professional, calm response. If you throw a tantrum and act like a child, you will continue to be treated like a child. However, if you present yourself as the expert you are, and respect your client, they will have no choice but to reciprocate.
Are you looking for an expert designer with a passion for getting you the best results? Contact Optimum7 today for a free consultation.