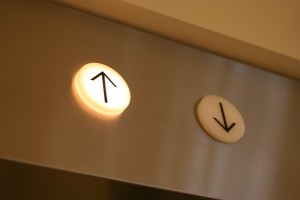 If you're in the hospitality industry, you may not have realized the benefits of a strong online presence. Rather than problems or opportunities that are "common" or "normal," the industry faces a unique set of problems in the ways they operate. For example, hotels are open 24 hours a day, 7 days a week, 365 days a year! This, of course, means that hoteliers must be on top of their game at all times, ready to respond and overcome challenges as they arise.
Despite increasing demands within the industry and the creation of new technologies that meet these demands, the truth is that the majority of hotels have maintained their "traditional" marketing methods. Unfortunately, the reluctance of hotel owners to adapt to modern technologies is causing hotels all over the world to be left behind through innovation and being overtaken by competitors who have embraced and integrated new technologies into their marketing strategies.
If you want to stay current and compete effectively in the market, it's time to allocate some of the marketing budget to SEO, PPC, and eCommerce. These strategies will allow you to become a powerhouse within your industry, increasing your market share and dominating your competition.
Why Is It Important To Have an SEO Strategy?
Search Engine Optimization is not just an important part of a business strategy – it is essential to it. Google logs approximately 2 billion searches…per day! This includes 300 million people who are using Google everyday to search for products and services. And the numbers just keep rising.
The catch is that the majority of search engine users only look at the first page of results for any query, being more likely to refine their search than flip to the second page of results. So while maintaining a first page position in search results provides a high amount of visibility, it is also an extremely competitive position to attain and hold.
So now you're probably wondering how you can leverage these benefits for your own hotel and distinguish yourself from your competitors. Well, here are five easy-to-follow SEO tips to improve your hotel's rankings.
Tip #1 – Build an SEO Friendly Website
This is the basic foundation of every successful SEO strategy for any client in any industry. So, what exactly does it mean? Simple! An "SEO friendly" website is a site that makes it easy for search engines to crawl your web pages and index them accordingly so that your content appears in the SERPS (Search Engine Results Page) for relevant user queries.
Say, for instance, you're a luxury resort and spa in Miami, FL. Someone who's filthy rich in New Jersey is dying to escape the cold winter and go on a well deserved vacation to the Sunshine State. How will they search for it on Google? What words will they use? They may enter the keyword "luxury hotel and spa in Miami, FL." Ideally, you want your website to appear on Page 1 of Google when they click search. In order for you to rank on the first page of Google, however, the crawlers must be able to find and crawl your content.
If you speak to any professional in our field they will tell you to avoid building a Flash website at all cost and instead recommend using WordPress. WordPress is a free open source CMS (Content Management System) and it is perfect for building and maintaining an SEO friendly websites and blogs. It is also the only CMS Google recommends for building an SEO friendly web structure for your domain. It's really the best option if you want the search engines to be able to easily crawl and index your web pages. Hopefully your content is stellar enough to rank #1. More on that later…
Tip #2 – Optimize Your Site (On-Site Optimization)
This is essential if you want your site to rank well and truly speak the language of SEO. Once again, it all really comes down to making it as easy as possible for search engines to find your hotel by making sure you optimize your meta titles using keywords and other phrases that are relevant to your site's most important pages. Keyword research relevant to the industry will help you pinpoint keywords with a high volume of search but little competition.
The following format is great for meta title optimization:
Brand (Hotel's Name) | Main Keyword | Secondary Keyword (Place, Location)
First and foremost you will want to optimize the main categories of your home page. In the hotel industry, these categories may include, but are not limited to: Home, Amenities, Rooms and Packages.
It's also a wise idea to use geo-location (local optimization) to rank higher for local searches. For example, if you are a hotel on Miami Beach, it's a good idea to optimize for the keyword "Hotel near Ocean Drive" than optimize to rank for "Hotel in Miami" due to the competitiveness of the latter term. These kinds of localized keywords will boost your local search results and benefit your local SEO strategy.
Tip #3 – Write and Promote 5 Star Content
Content is King. Promotion is Queen. Together, they will reign supreme. In the Internet Marketing industry, it's no secret that it's absolutely critical to consistently publish fresh, relevant and engaging content. This is the key to a successful content strategy.
You should first take some time to understand your target audience. Ask yourself, what are my prospective clients looking for when searching online for a hotel in my area?  We've already done some of the work for you! Using the Miami example, here are some angles you can take to generate content about your hotel:
Attractions Near the Hotel
–  What to do in Miami
–  Best places to visit in Miami
–  Top 5 summer attractions in Miami
Hotel's Facilities
–  Best spa in Miami
–  Hosting your next conference meeting in one of the ballrooms
–  Most luxurious venue to have a Miami wedding
Special Packages
–  Honeymoons
–  Weddings
–  Business conferences
–  Bachelor parties
Seasonal Packages
–  Spring break special; pay 2 nights and stay third night for free!
–  New Years special; pay 2 nights and stay third night for free!
–  Easter special; pay 3 nights and fourth is on us!
These are just a few examples of how to attract customers by publishing quality content that people looking for your services will find relevant.
The final step is to push, push, push! Promote your content on top social sites such as Facebook, Twitter, LinkedIn and Google+. After all, what good is stellar content if no one knows it exists? The search engines recently confirmed that social signals weigh heavily in the SERPS. So make sure you share your content daily.
Tip #4 – Optimize Local Listings
Surprisingly, this is the Achilles heel for many hotels and other businesses investing in SEO in the hospitality industry. Believe it or not, even some of the biggest players in the industry miss this important element of SEO. No matter how big and well known or small and unknown your hotel is, you must optimize your local listings 100%.
Why is optimizing for local listings so important? It doesn't matter how many branches a hotel has because each hotel is still a local business.
By default, a hotel is, and will always be, a local business. Optimizing for local listings may be the single most important thing search engines take into consideration when indexing local businesses.The location is unique to the hotel. The best way to optimize for local listings is to claim and actively build the Google+ Local Page for your hotel. If you do so, your website will appear in the SERPS each time the hotel appears for local searches.
Tip #5 – Obtain Unique and High Quality Backlinks to your Site
This is the cherry at the top of the cake in the SEO strategy for your hotel. You can improve your site's authority by obtaining fresh and unique links from other high authority websites. This, in turn, will directly affect how high you will rank in the search results.
A good place to start, particularly for hotels, is to get your website listed in well ranked, authoritative niche and local directories. Try to use .org, .gov and .edu directories; chamber of commerce, universities' alumni directory (make sure your top employees get listed in these directories), and non-profit contributor profiles directories are good examples of beneficial directories for a domain.
Another strategy to get links back to your site is to establish relationships or mini-partnerships with local businesses near your hotel. Say, for instance, a partnership with a local museum. Your hotel can offer guests who are staying at your hotel a 10% discount on admission when visiting the museum. The museum gets more visits and generates revenue from selling tickets. On the other hand, your hotel can publish an article or any other kind of mention on the museum's website that has a link back to your website. It's really a win-win situation for both businesses.
Looking for more in depth strategies on how to improve your hotel's rankings on Google? We have worked with hoteliers to build unique SEO strategies. Contact us today to learn how we can help you build and maintain a noticeable online presence.