Properly chosen and utilized keywords are at the fundamental core for improved search engine rankings. Poorly chosen keywords can mean continued oblivion for a non-ranking website. At first glance, the process of picking keywords seems easy – they're just words that are related to your site right? Not necessarily so. Learning what rules govern keyword selection and using select tools to analyze and choose words is imperative for the success of any website.

SEO Tools To Perform eCommerce Keyword Research
What are some free tools that store owners marketers could use to identify priority keywords?
Google should be your default. For new users, Analytics and the Search Console give visibility to the keywords for which you are already ranking.
The team members also like Keyword Surfer, a Chrome extension. This tool shows you the search volume of keywords as they appear in the search engine results page. If you're using Google Chrome, then you can download that extension. Keyword Surfer will show you search volume based on each country. You could select the country, type in a search query on Google, and receive an estimate. While the results are not one hundred percent accurate, they give you an idea of how many searches per month involve that keyword.
Another free tool is Neil Patel's Ubersuggest tool. While not nearly as advanced as some of the paid tools, you will receive keyword lists and basic competitor research. Ubersuggest delivers basic functionalities from expensive tools.
What are some more advanced paid tools?
The team loves SEMRush. Various tools have different strengths and weaknesses but SEMRush is the strongest especially for keyword research and position tracking, SEO research, competitor analysis, backlink analysis.
Marketers and copywriters can gain ample leverage when using SEMRush, especially with the content analyzer. So we definitely recommend that tool if you're a little bit more on the advanced side of SEO, definitely not for beginners.
Another tool that is paid but more on the beginner level would be SpyFu. SpyFu is a third-party tool, unlike SEMRush that directly integrates with your Google search console and Google Analytics to give you the most accurate data. SpyFu is a third-party tool so those rankings aren't going to be one hundred percent accurate
Performing Competitor Research Before Targeting SEO Keywords
What is next after choosing your tools?
Analyzing the competition. Who's ranking for search terms based on the product offering that you have on my eCommerce store? Google for those types of items and see what competitors are on page one. Then you establish the most competitive terms based on the domain authority or the sizes of the sites that similar business run. They could be a short tail keyword.
Let's say you're selling Christmas shirts. This is a short search term and it's going to get a high monthly search volume with very high competition. You're going to have sites like Amazon, Walmart, Target, and Nordstrom earning a higher market share. It's important, especially if you're starting out, to focus on low hanging fruit rather than compete with giants.
SEO is a long term strategy. You're not going to see results overnight.
eCommerce SEO Strategy: Long-Tail Keywords vs. High Volume Keywords
Why is it a good idea to start on less competitive, long-tail keywords that might have much lower monthly search volume at the beginning rather than short term high volume keywords?
First, the broader and more general you're going to be going on these keywords, the harder it is to rank for it. If you're going to go against Amazon, Wayfair, or Walmart, you haven't necessarily specialized yourself in Google's eyes so it's going to be hard to rank for those keywords. This applies especially if you're in a weak place as far as your authority and starting out.
Many times in the eCommerce space the longer tail a keyword is, the more specific the product that the customer is seeking. This means that they're farther along in the purchase journey. Such keywords have a lower search volume but a much higher cost per click than their broader parent keyword. People know that if somebody is seeking, for example, a white, modern sectional sofa rather than somebody who's just looking for a modern sofa, for example.
The right keyword isn't going to be necessarily the one that drives the most traffic but rather one that drives the most results. Someone who is typing a long-tail keyword search knows what they're seeking. If they get to your site and you have that relevant content and those products that they're looking for, they're more likely to convert and turn into a paying customer. You get more bang for your buck going after these long-tail keywords. They build up your authority and give you the ability to go after those more competitive terms. Such terms are going to give you far more traffic in the long run.
Keep the long term perspective in mind as well as the top keywords in your niche or industry. Build your strategy around the long-term. You have the little fish getting the bigger fish. Don't lose sight of that big fish when going after these long-tail keywords.
Within those long-tail keywords, you still have that primary keyword that eventually you want to start ranking for later on down the road when it's just typed in by itself. While reinforcing, don't lose sight of the end goal. Dominate page one for any term that has to do with your product. If you have multiple categories you want your category pages ranking for those broad terms.
If you have really specific products, you want those product pages ranking for those long-tail keywords. At the end of the day, generate some content on your blog to go out and expand on topics that your products might not necessarily hit. Consider, for example, gift ideas and relevant ideas that you might have the potential to showcase your product. Use them to get in front of individuals that might not really know who you are, what your products are exactly, and then move them down the funnel.
Don't Forget Search Intent!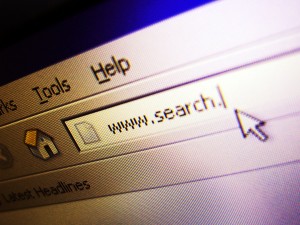 What does the page you're trying to rank look like? If you have a two-thousand-word blog post and looking for a for sale keyword, you're probably never going to rank. The same goes if you have a product page or a category page with hundreds of products on it. It means you won't rank for the top ten items in your designated category. You've got to make sure that your page matches the actual search intent of the keyword.
Identify the correct pages you want to optimize for specific keywords. These pages need to match the search intent. If you Google a product and look at the top five results, what kind of pages are they? Are they category pages showcasing thousands of different products, individual product pages, or blogs? Note this prior to saying, "I want this page to rank for this keyword."
If that page does not match what you see on Google search result pages you're going to have a very hard time getting that page to rank. Identify the search intent what page needs to be ranking, and the type of page before you go ahead and implement a strategy.
Finding an eCommerce SEO Expert
It is important to recognize that keywords are about much more than simple terms that relate to your site. Take some time to analyze your competition. Take a look at other websites in your niche market and review their keywords. Keep in mind that you are not just trying to list the same keywords to target as your competition does.  You want to also find unique keywords; keywords that may be more targeted or specific.  If you are selling products think of specific or specialty subsets or usages of your products.  A key point:  60+% of all searches involve MORE THAN 4 WORDS.  This should tell you that people are searching for specific things because they have learned that the more specific they can be, the more relevant the search results will be.  You want to be there; you want to meet them at the common meeting point; page 1 of Google.
Lastly again, SEO is very technical. If you have no familiarity with the concept or lack an in-house specialist, reach out to an expert. All of the SEO keyword research and analytics tools we've mentioned are only effective if you have the knowledge to interpret that data and form an actionable strategy. Optimum7 eats, sleeps, and breathes eCommerce. We have gotten hundreds of eCommerce sites to rank on page one using our proven strategy.
Remember, keywords are just the beginning of SEO.  Competing for them involves a commitment to regularly publishing new content that is highly relevant to those keywords.  As all frequent visitors here know by now, content is the mother's milk of SEO.  You must always start, however, with great keyword research so that when you do write your targeted content, you and your website strategy will in fact be on target.
Need help forming an SEO Strategy for your eCommerce website?