For a hotel or resort, having an omni-channel internet marketing strategy is no longer optional. With more customers researching and booking their travel plans online, you're going to want to take advantage of every opportunity you have to get in-front of your target audience. With a robust internet marketing strategy, you'll be able to move customers along the purchase funnel from awareness, to nurturing, to conversion on your own terms. When done correctly, you'll have a fully-automated system that attracts new guests to your facility.
But, this comes with certain challenges. The hospitality industry is more competitive than ever with giants such as hotels.com, bookings.com, VRBO, Orbitz, and AirBnB dominating online spaces. With these large corporations plus the hundreds of other small players, how is your business going to stand out?
For hotels and resorts who want to remain ahead of the curve, they're going to need a specific, strategic approach in order to see a positive ROI from your digital marketing efforts. In this article, we'll go over some of the strategies we recommend for hotels and resorts to grow the amount of bookings and guests they receive from online channels.
Internet Marketing Services for Hotels and Resorts
At Optimum7, we help hotels and resorts create competitive digital strategies that increase brand awareness and grow their online business. We've helped everyone from small to mid-sized business, to Fortune 100 companies.
Some of the services we offer include:
Web Design
SEO (Search Engine Optimization)
PPC (Pay-Per-Click Advertising)
Social Media Advertising
Email Marketing
…and more. Not sure which strategy is right for you? Reach out to one of our experts and we'll give a run down of how you can start generating revenue online.
Speak to an Expert
Internet Marketing Strategies for Hotels and Resorts
1. Web Design
Your website is the face of your business and often the first place potential guests go to when they have already discovered your hotel or resort and want to learn more. Your website needs to be informative, well-designed, engaging, and easy to navigate.
If you don't capture their attention within the first 5 seconds, visitors are going to leave your site in favor of one that is clean, organized, and engaging. Studies have shown that 95% of a user's first impression is related to the design of a webpage. If your content isn't presented in a way that is clean and organized, the chance of an online visitor leaving your page increases tremendously.
Web design for hotels and resorts is especially important in this industry because the last thing any guest wants is to stay somewhere shoddy for their vacation. This is why trust building is critical for hotels and resorts. Having a good website is just another way to show your guests that you care about their experience and will put in the extra effort to ensure their journey is smooth.
… of an online user's first-impression is design related.
…of all online experiences begin with a Search Engine.
2. SEO
The idea behind Search Engine Optimization (SEO) is to make a series of changes (optimizations) to your website which improve its position in search engines and increase the amount of visitors your site receives.
Google is the most popular website in the World and often the first place people turn to when seeking information. Google uses a highly complex algorithm in order to deliver the most high quality, relevant webpage to your search term.
With SEO, you can rank for terms like "Last minute hotels in Miami"  "Best resorts in Cancun" or other terms that are relevant to your business, hereby attracting people who are searching for those terms.
Results We Generate
Average Increase in Website Traffic
+97%
Average Increase in Conversion Rates
+52%
Monthly Total Leads Generated
3,000+
We become an indispensable resource for our clients to drive traffic and leads.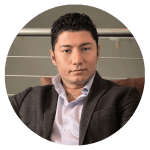 See How We Can Help
You Grow Your Business
3. Social Media Marketing
Creating a social media account for your hotel or resort is simple. Creating a cross-platform social media strategy that attracts new guests, drives traffic, and generates a positive ROI is a different story. If you don't have a highly specific strategy in place, you risk wasting valuable time and budget on something that won't generate results.
Social media has revolutionized the travel and tourism industry. Millennials are all searching for travel amenities that are shareable and want to follow businesses who produce high-quality, engaging, and relevant content. This means, for hotels and resorts, you'll need the right media library and content strategy in order to publish content on a regular basis.
Social media generally refers to promoting your business or services through social media channels, but there are many sub-categories to this umbrella term. Not all social media channels publish and share content the same way, so you'll need a strategy that connects all of them with one common goal in mind. In addition, you may want to consider creating video content and using paid promotions to increase the traffic you receive on social media.
…of adults in the U.S. use social media.
…of buyer-intent keywords are paid clicks.
4. PPC Advertising
Pay-Per-Click (PPC) Advertising is a model of internet marketing in which advertisers pay a host site a fee every time their ad is clicked. PPC allows you to make your website visible to a relevant audience on some of the world's most popular sites, such as Google or Facebook, without having to put in the time and work required by SEO.
PPC allows you to target an audience based on metrics such as age, location, interests, demographic, or by what they search for on search engines. The fee you pay a host site on a per-click basis, know as the cost-per-click, changes depending on how competitive the keyword you are targeting. Companies, in turn, bid on how much they would pay to have their ad shown for that particular term.
Anyone can set up an ad on Google or Facebook and start generating clicks, but whether you can turn those clicks into profit is a different story. A click is not a guaranteed sale. Without a strategy in place to convert that click from visitor to customer, you can easily throw money down the drain.
Expert Internet Marketing for Hotels and Resorts.
At Optimum7, we know what it takes to succeed online for competitive industries such as hospitality. Reach out to our team today and we'll tell you how you can grow your business online.
Speak to an Expert