There are many qualities that make successful websites. A responsive design for one, which is when the layout of the site adjusts to accommodate different devices and screen sizes, grabbing the user's attention immediately with unique usability elements is also important.
What is the best award-winning website?
Website design can be the determining factor in whether a user visiting your site converts into a regular visitor. There are many different elements that go into a good website, but it's important not just to focus on visuals and content – there is also security as well as how easy or difficult something will be for users with varying levels of technical knowledge (or lack thereof).
As you take your team off towards new beginnings this year, try looking at some of the best website designs representing both past winners of awards like Awwwards and Webby so you have examples going forward too!
The Webby Awards
The Webby Awards is the Internet's most prestigious award. It has been around since 1996, and it was started by a group of people who saw how quickly this new form of communication could change our world for better or worse–so they established an organization to recognize those doing great things online with The Webbys! The Webby Awards have been given to some of the best website designs. One website I liked was Kiva
The Awwwards
The Awwwards are a great resource for anyone looking to stay up-to-date with all the best website designs and design trends on the internet.
With categories ranging from best articles or interviews, mobile excellence & web design – they cover it! The Web Design category is definitely worth watching as we can see innovation set within technology disrupting how things work now…
Looking To Improve Your Website Design Game?
Looking to keep your website fresh and up to date, or you are just curious about web development and visual design? This ranking is exactly what you are looking for, excellent examples for design inspiration to level up your own website.
We've looked at trends from 2011-2020, and identified the most popular design elements used in some of the biggest, most successful websites. If you take these trends and run with them, your website might just have one of the best website designs of 2021. As subjective as design may seem, 75% of people claim to judge a website's credibility based on its visual appearance.
Top 10 Best Website Designs from 2011 – 2020 :
Slaveryfootprint is a non-profit organization that works to engage individuals, groups, and businesses in an effort to make people more aware of modern-day slavery. When they launched their website it was clear of the company's mission; freeing those who are still being held as slaves today ̶ even through technology! With its accessible website design features along with responsive web applications for tablets or smartphones – Slaveryfootprint's goal is to make sure that there will never be another person lost under these circumstances again. In addition, this site uses eye-catching designs breaking chains that symbolize freedom from oppression which makes it exactly what you are looking for if you are looking for an intimidating web design.
Best Website Design of 2012: Blacknegative
Black Negative is an award-winning website that stands out with its smart use of dark background paired with subtle colors and call-to-action buttons. With the "Dark Mode" design trending in 2021 BlackNegative has taken advantage by offering visitors an excellent visual experience through their fascinating site layouts and creative navigation system while maintaining high-resolution and mesmerizing photographs as well as fantastic video quality all over its pages. Blacknegative is an excellent example of its subtle colors and minimal design.
Best Website Design of 2013: Hellomonday
Hello Monday is a creative studio that makes digital ideas come alive. They specialize in creating unique experiences for websites and products with their innovative designs, ticklish humor (they have the best videos), pleasing eye-candy graphics/visuals all delivered with a flawless cohesive theme!
The site immerses users into an interactive experience by using animations & visual effects on pixel-rich graphics which are a great example for homepage design, perfect additions to any web design portfolio of a unique web designer because they add creativity while keeping things interesting and visually appealing which encourage visitors to continue exploring your site for longer.
Best Website Design of 2014:AQuest
With an incredible range of imagery, story-telling and creative use of multimedia AQuest has created a website that will leave your eyes rolling in delight. The typography is what really draws you into their world with its detailed design for every letter on the screen which makes looking at these pages feel like playing some kind of a game. As an atypical site, it contains several unique usability elements, including a home page with navigation with quirky animation. In addition, there are amazing features such as cursor hover effects – when hovering over certain areas all the little details come alive giving them extra life–and smart motion throughout swooping lines give way suddenly without warning.
The website's dark background makes it stand out with a combination of excellent visual effects. The designers have spent time on interactions and rollovers, making this one-of-a-kind production that is one of the best website designs out there!
Best Website Design of 2015: Woven Magazine
Woven is a site dedicated to showcasing the amazing artwork, crafts, and creativity of artists. The editors of this publication believe that they can help you an online experience free not only from pop-ups but also ads for readers to enjoy what's on offer without distractions such as bright colors or flashing logos which often take attention away from the website's content itself.
Rainforest Guardians have one of the most immersive web designs out there, and it's easy to see why. The site allows users to "visit" various villages in order to gain knowledge about deforestation while also connecting with natives who live in these pristine rainforests. It puts interactivity at its core — a smart idea if your goal is getting people involved!
You'll get a craving for chocolate just by looking at this website — and in the best possible way, that's Simply Chocolate working as designed. The appetizing site is created by a Denmark Chocolate Maker company, "Simply Chocolates."
It features an elegant layout with creative product names used to promote each bar of deliciousness from start (chocolate-covered strawberry) until the end(bittersweet truffles). As you scroll through different options like milk or white nougatine amongst others, all seem consistent within their brand image while still maintaining their own unique flavor profile!
Cryptontrading demonstrates how to present cryptocurrencies such as Bitcoin using modern solutions. One solution, called artificial intelligence (AI), uses machine learning techniques that can identify patterns and predict outcomes of selling opportunities with incredible accuracy in less time than it would take a human trader! It's exciting to see what will artificial intelligence be capable of in the near future.
The website creates one of the best examples of how an immersive experience should be with its stunning web design and concept. As you scroll down, the site challenges our understanding of what is possible through AI on the web by showing just one letter at a time; as Crypton explains himself "Hello, I am Crypto."
The title of this website could not be more fitting. With one of the best war films to date, Into The Trenches |1917 takes viewers on an immersive journey through history and into battle with a 360-degree AR experience that is sure to capture your attention with its incredible imagery, interactivity, storytelling, visual design, and most of all, sound engineering for hours at home or while exploring locally! Step inside trenches alongside iconic figures from 1917 into the trenches movie.
Immersive yourself in the exclusive behind-the-scenes sites and explore a mile-long trench with Web AR. The site has won several awards, worldwide praise for its incredible content that picks up from the press around the world.
Users can check out a detailed environment of war on a real scale combined through a wide variety of immersive experiences with a creative blend of high-quality visuals and sound design; this results in them spending over 3 minutes exploring it all!
"Mammut" is a website for adventure seekers who want to step out during lockdown, has announced the details of their latest challenge. The goal is simple-explore your surroundings and shares what you see with others while also taking pictures that will get sent in for prizes awarded by Mammut's themselves!
This website design is so beautiful and clever, with an interesting touch of animation that plays when you swipe to the next page. The Landing Page has some really stunning outdoor images throughout its pages to keep the visitor engaged in telling a story about what they see as well through pictures. The color schemes used on each stage help establish moods for different parts of this site making it easy to follow while still keeping things exciting visually!
Giving a Strong Message While Pleasing Visitor's Eyes
Your website should give visitors a strong message and at the same time please their eyes. Your site's design reflects who you are as an organization, so it is important that this be reflected in both appearance of content on-site or through social media outlets like Facebook with good social media management! This is because people are more likely to trust your site if it looks professional enough for them not only to see but also to be impressed by it as well!
Consider These When Looking For Web Design Ideas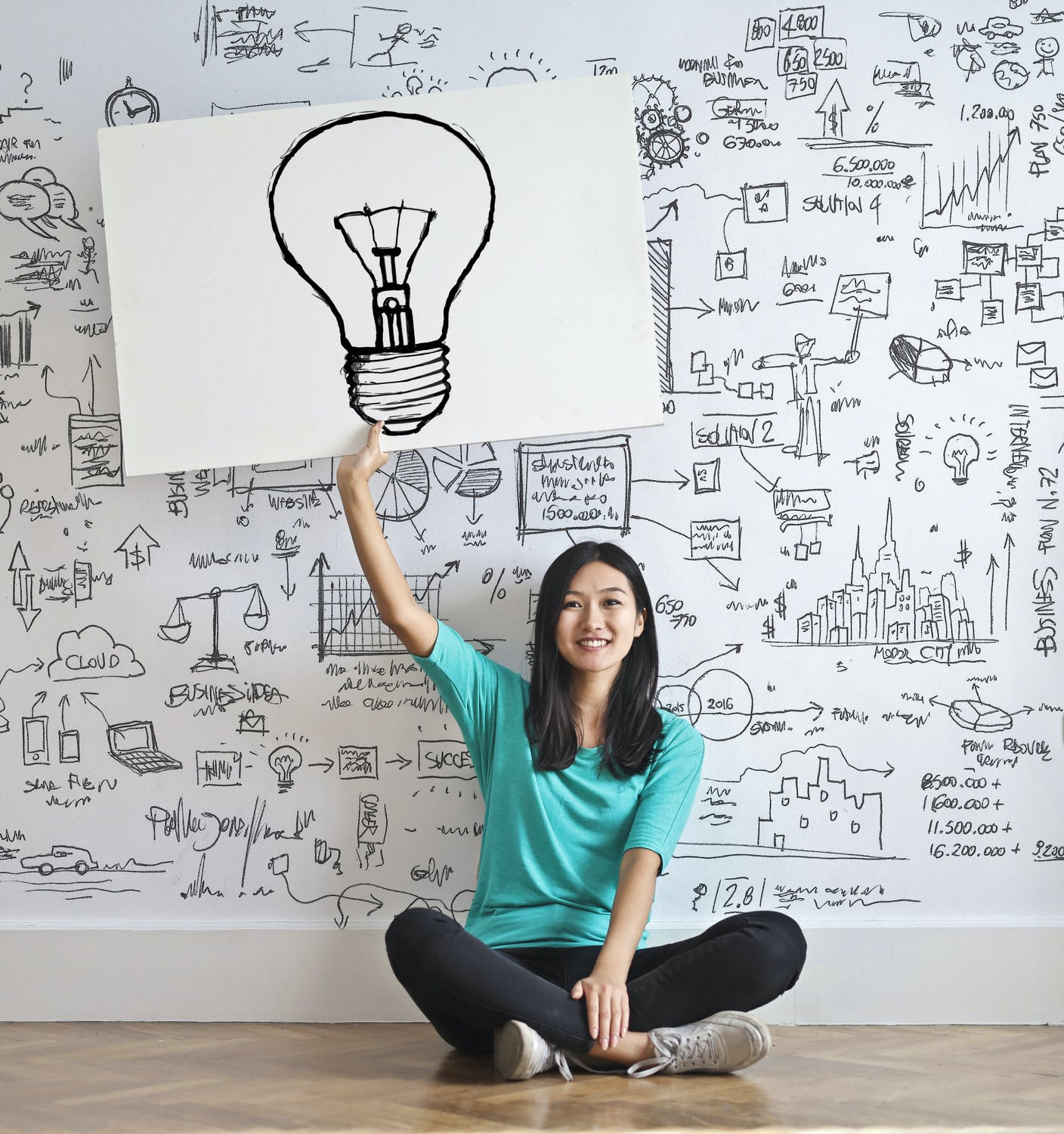 The best visual elements are those that tell a story. Web designers use photographs, videos, and audio to make engaging web designs for consumers to relate to long-term relationships fostered by their target audience.
Videos on website pages can increase conversions and motion graphics, in general, can help companies grow their sites up to 49 percent faster.
Websites that combine digital design elements are more likely to succeed. This idea helps visitors understand what they'll see before even clicking on the site, making it easier for them and also increasing its chances of success overall!
Be Interesting and Interactive
You need to have an engaging, interactive website in order for it to be successful. As your business grows, so does the need for a website that is both informative and creative. We specialize in crafting dynamic websites with interactive features here, in Miami, Florida. After all, your average site visitor takes 2.5 seconds to determine if they trust your site and you have what they need. A harsh reality, but reality nonetheless.
The rise in the usage of mobile devices over desktop computers is making a difference for many businesses. Businesses that understand how to provide an intuitive, easy-to-use experience on a mobile site with easy-to-read content will have more success with their customers than those who don't care about providing top-notch customer service or interactivity across different platforms like this new trend.
The site should be easily navigable. When designing a new website or restoring an old one, designers should keep navigation their top priority so users can find what they're looking for with ease and speed. Navigation should be straightforward and give the user an engaging experience with a minimal design. The minimalistic approach keeps the user focused on the product and what's important. If you have too many things on the screen, it can get complicated.
Current Trends In The Best Website Designs
The future is unpredictable, and so are the websites that will be a part of it. With everything changing at such breakneck speeds in this era where new technology blows up on an hourly basis there's no way for us to keep track without paying close attention—but don't worry! We've got you covered with these 4 upcoming web design trends guaranteed not only to get your business more traffic but also to help make sure yours stands out from others as one worth remembering today (or tomorrow).
1)Use of Bots
The use of chatbots is not new but they are receiving more attention now because their functionality has improved and so have been the applications. In fact, there's a 50% chance that you've interacted with one already on your browser!
These bots can be anything from simple question-and-answer sessions to full-blown conversations where users get all their information conveniently packaged into easy conversational flows like never before
2)Dark Mode
Designers are finally starting to include a dark mode option in their designs, which has many benefits that go beyond just saving battery life and causing less strain on our eyes as compared with brighter screens.
In both mobile apps, desktop websites, or any other type of web design where you can choose between light or dark color schemes – adding this simple feature will not only give your users more choices but also make them happier!
3)Parallax Scrolling
Multiple elements on the webpage that move at varying speeds and create an illusion of depth is called Parallax scrolling animation.
The difference in background, foreground text, or even images can alter your perception when looking at this web design element which gives you a sense of immersion because it provides more focus than just one static image would provide alone.
These complex animations are perfect as we have seen in the design examples above, if designers want their websites' focal points highlighted through the use of parallax effects such as these!
4)Calm Colors
In an effort to make the web more comfortable and less stressful on their eyes, designers have started using calmer colors. Not only does this website look good with its calming palette but it also helps a user focus better while browsing through pages or interacting via social media platforms like Facebook where there are lots of scrolling options available!
Build a Website With a Beautiful Web Design
It can be a difficult task to build a website if you don't have professional help. That's why we recommend hiring one, because we specialize in creating websites that are helpful, interactive, easy to use, and SEO optimized.
If you want to level up your web design to maximize your online presence after seeing these award-winning web designs, getting help from a professional full service digital marketing agency to take care of all your needs(social media advertising services, web design, online marketing, etc.) is the best way to do it.
What is SEO (Search Engine Optimization)?
Many eCommerce websites struggle to get on the first page of Google for their keywords. However, with Search Engine Optimization (SEO) optimization and increased authority you can make it happen! Optimum7 is an expert in search engine marketing who'll have thousands more visitors coming your way organically which means higher revenue!
Learn more about SEO Optimization from here.
Optimum7 Offers The Best Miami Web Design and Marketing Services
Optimum7 is a Digital Marketing Agency Based in Miami, Florida
Optimum7 is a full-service digital marketing agency that transforms and improves businesses with innovative and advanced internet marketing strategies. We know that you're looking for a new website, and with so many Miami web design agency options out there it can be difficult finding the right one!
That's why we do everything in our power to help bring your vision into reality from start to finish by providing high-quality websites at affordable prices along with excellent customer service year-round – not just during busy seasons like sales season or promotion time.
A good web design is no longer enough to ensure success in this digital age.  Digital Marketing Strategy has become an integral part of any company's branding efforts, and without it you're likely going to find that your business dies on the vine!
We have helped numerous businesses generate better conversion rates through our web design services and social media marketing here in Miami FL.
Hiring a Web Design Company Alone Won't Be The Best Thing to Do
A good web design is no longer enough to ensure success in this digital age.  Internet Marketing has become an integral part of any company's branding efforts, and without it, you're likely going to find that your business gets no traffic!
Why Choose Optimum7 Over Other Miami Web Design Companies
We provide more value to our clients than an average Miami Web Design company by providing a one-stop-shop for all their digital marketing needs. Optimimum7 is an eCommerce growth agency that creates the perfect web design tailored to your every need. We take care of everything from web development, branding, graphic design, social media marketing, search engine optimization, and marketing services! We can help you with everything from building a conversion-focused website, designing effective social media campaigns, and creating search engine optimization strategies that will satisfy all of your internet marketing needs, and get your target audience on your site quickly so they stay as long visitors or customers.
Optimum7 is here to help your marketing efforts not only at the initial stages of business growth but also during its infancy when it comes time to build up an online presence thanks in large part because we're capable enough handling these tasks internally without any outside interference whatsoever!
Our Web Design Services
At Optimum7 Miami FL, we have an in-house team of experienced programmers, developers, web designers, and marketers in our Miami and Coral Gables offices who create an attention-grabbing web design for companies in a wide range of industries. We do the best website designs for our customers because we know exactly what our customers want.
We offer:
-Social Media Marketing
-SEO Services (SEO solutions, Search Marketing)
-Digital Marketing Strategy
-Search Engine Optimization
-Site Remodeling
-"Ground-up" Web design services
Learn more about Optimum7's Web Design Process from here.
Frequently Asked Questions
1)How Much Does Web Design Cost?
How much web design costs really depends on the scope of your project, the features and functionalities you'd like to build, whether you need content creation, and a number of other variables.
Overall, if you're a small to mid-sized business, a professional website built from scratch can cost
$500-$1,000 if you build it yourself (there are free softwares that exist that don't require coding knowledge, but we don't recommend it)
$1,000-$3,000 if you outsource to a freelance worker
$2,000-$10,000 if you hire an agency
Each of these options have their pros and cons, but if you have the budget to work with a full-service digital agency, that's the route you're going to want to go.
When you work with an agency, you will interact with multiple stakeholders responsible for different aspects of your website. An agency will do more than just make a website that looks pretty, they'll create a site that is strategically built for scalability and improve your online presence dramatically.
2)How Long Does it Take to Build a Website?
Building a website takes more time than you may expect.
Between analysis, web design, mobile solutions, development, content, and UI/UX optimization, your average website can take anywhere from 12-18 weeks, depending on the size and scope of the project.
Adding custom features such as search filters, pre-check-out upsells, and post-checkout upsells can add several weeks to your project as well as allowing for error testing.
Be patient! Building a website is a complex process with multiple factors coming into play. Your website is a long-term investment, so don't rush it!