A business without a website is a business without a face. And if you don't have a face, people may wonder what you're trying to hide or whether you're relevant enough to meet their needs. A poorly designed website is even worse! They won't wonder – they'll run straight to the competition. A well-executed web design makes it easy for people to trust you (and buy from you!)
First Impressions are 94% Design Related
A complex design, busy layouts, lack of navigation aids, slow load speeds, pop ups, small print, text overload, poor color choice…there are a lot of things that can turn people off when they visit your website. When one aspect of design lacks appeal or feels "off," people are much less likely to explore beyond your homepage (if they even hang around at all!) Poor design can have people gone in a matter of seconds.
1 Part Visual : 2 Parts Functional
The purpose of design is to make it easy for people to find the information they came to your site in search of. (We call this user-friendly design.) This means your site directs people to do what you want them to do and makes doing it easy. There should be no confusion about its purpose. Headings and buttons should appear exactly where people anticipate them. Navigation should be intuitive. It should have structure, be visually appealing and reflect a cohesive brand voice. It also needs to work on whatever device people are using…desktops, laptops, smartphones, tablets, and the various browsers people use. (This is called responsive design!)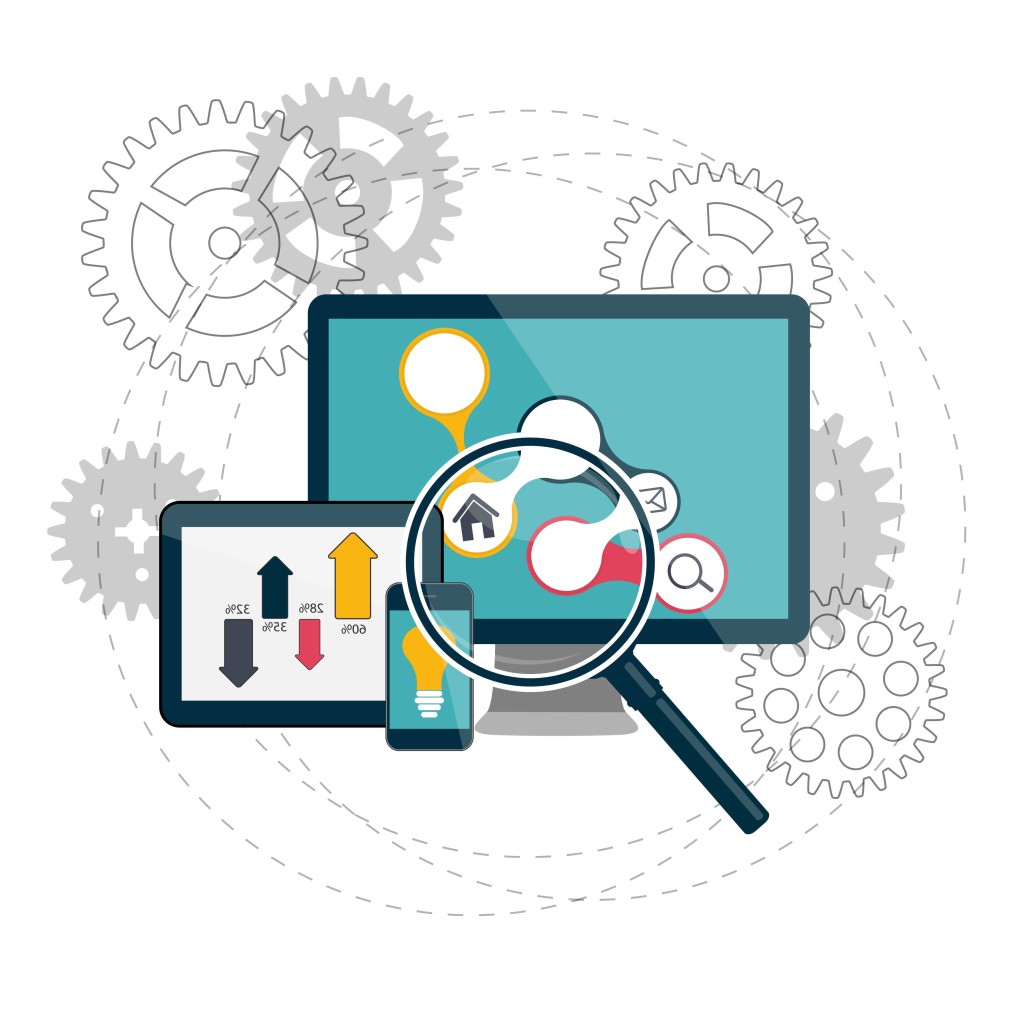 What Goes Into Effective Web Design?
Glad you asked! It's not just about making your website pretty. Frankly, web design isn't about what appeals to you personally (sorry!). It's about what's going to appeal to your consumers and make you money (That is the goal, isn't it?). Of course it includes aesthetics, but the success of your website is often determined by its "usability," or how effective the site is at anticipating the needs of the people using it.
People don't search for the quickest way to find the information they need. They don't scan a webpage linearly or go from one section to another sequentially. They go for instant gratification and choose the first most reasonable option. As soon as they find something that looks like it leads to their goal, they're going to click on it immediately. Design is about optimizing your website to make this a fluid, effortless process. It's about getting people to scream, "Take my money!"
Web Design & Development with Optimum7
Whether you're in need of an entirely new website or want to update your existing one, we'll always find a compromise between what you want and what works on the web. Our design team takes the time to understand how your business works, how your customers think, and finds the best way to meet your goals (and budget!).