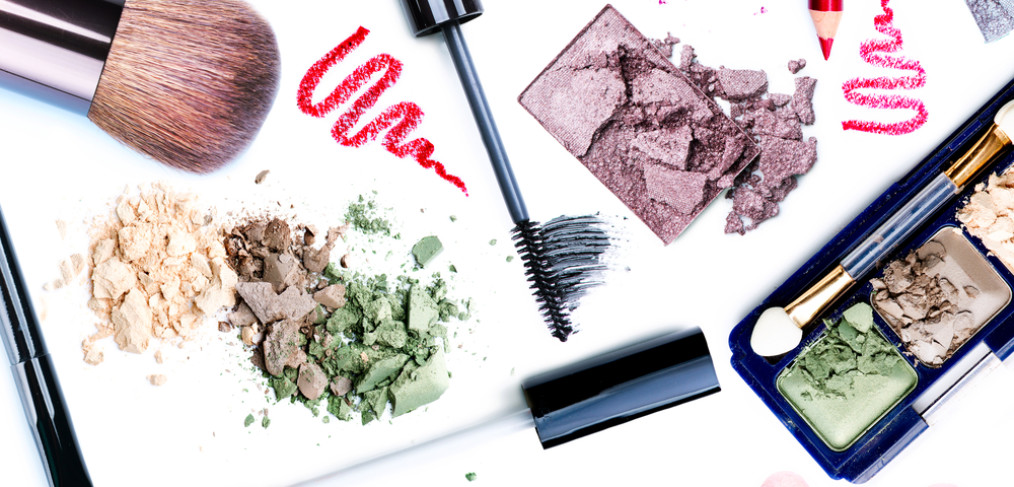 How to Successfully Introduce and Market a New Beauty Product
Let's be honest here. Women, and an increasing number of men, are more concerned with their personal appearance than ever before. (Thank Hollywood and Vogue for setting such a high bar!)
Nonetheless, the beauty industry has to provide and keep up with our ever-growing demand for products that enhance our appearance and make us feel attractive.
As a self-declared makeup and skincare addict and marketer, I have enough knowledge of both industries to share some pointers on how you can introduce and brand a new beauty product — something I should probably consider doing in the future.
Here are some of my tips as well as things I've seen and learned through my journey to sobriety. ;)
There is no need to resort to traditional marketing.
You may not have a budget large enough to hire a PR agency or pay television networks, magazines and radio stations. And that's okay. When it comes to new beauty products, these channels don't have the same value they used to. Today's media landscape allows upcoming brands to use new platforms like social media and blogs.
First things first…
Makeup is an art, but not everyone is an artist. And with so many styles and products to choose from, the average makeup addict will quickly realize they need help.
That's good news for you. There's a whole online community of makeup addicts like myself, looking for the newest and most popular things to try.
Within this community are some highly visible and respected makeup artists and beauty bloggers, or "Beauty Gurus" as we call them in the beauty world, who use social media to share their opinion of and ideas for using various products.
The first, and probably most important step to take for introducing a new beauty product is to give it away for free…
Yes, I said FREE!
Not to everyone, of course. You should choose the personalities who are willing to do reviews and specialize in your type of product. If you give them a sample, they generally write an article or create a video reviewing your product, which has many benefits:
Targeted exposure to people most likely to buy your product
Perspective on what you may need to improve before you mass produce
Attractive features you may not have previously considered
Recommendations from influencers that your target audience respects and listens to
If you choose the right people and have an amazing product, consumers will be knocking at your door demanding the product after seeing the reviews.
That said, it's also imperative that you have active social media accounts, which brings me to tip numero dos.
[bctt tweet="Want to #market your new #beauty product for free? Go social! "]
Set Up Social Media Accounts…
The effectiveness of social media for marketing a new product has already been tried and tested many times. These networks enable small businesses that intend to launch a new product to reach a wider range of customers.
The accounts that are most necessary for this particular industry, in order of importance, are: Instagram, Facebook and Pinterest.
The world of beauty products has exploded on social media in recent years. (Skin care and makeup) This increased popularity can result in major visibility. Social media allows you to easily target your niche, acts as an additional storefront, opens up the lines of communication between your business and the millions of potential customers, and ultimately, it bumps up your search rankings.
…And Maintain Them — Consistency Is Key!
Here's some easy and simple ways to maintain your accounts:
Facebook
Share articles, videos and images that contain tips and tricks
Highlight milestones and reviews from influencers
Offer customer service — respond to questions
Weekly sharing of content
Instagram
Share visual content; images of people using or wearing your product are best
Use #hashtags to increase exposure and gain followers
Promote contests and giveaways
Pinterest 

Share visual content
Create boards and graphics (that are 
related to your product, of course)
Study the Cosmetic, Skin Care and Makeup Competition.
This is a must. In order to establish a competitive advantage, you need to know all the brands offering a similar product and what they're doing so that you can do something unique and interesting.
Identify and Nurture Your Audience.
No product will ever appeal to everyone, which is why you need to find out who would be most interested in what you're offering. Once you know who you're trying to sell to, you can determine how to appeal to their desires and generate demand for your product.
For example, let's say you're targeting middle age women with an anti-wrinkle cream. They obviously want to look more youthful, but why? Are they a professional feeling out of place in a younger workforce? Are they nostalgic for something in their youth? Are they afraid their spouse no longer desires them?
When you can pinpoint the emotional drive behind the purchase, you'll be able to create a brand identity, voice and story that appeals to your ideal customer and persuades them to try your product.
So there you have it! Simple, easy, low cost and, in my opinion, fun too.
The beautiful thing about this strategy is that it doesn't only apply to the beauty industry. Whatever your industry or product, whether it be eCommerce or home interior design, in the end it should be something you feel passionate about. Believe that your product is the best there is and use these tips to make it happen!
Are you struggling to market a new product? Give us 30 minutes and we'll show you what we can do to help.
RESULTS WE GENERATE
Average Increase in Website Traffic
+97%
Average Increase in Conversion Rates
+52%
Monthly Total Leads Generated
3,000+
We become an indispensable resource for our clients to drive traffic and leads.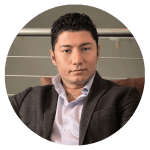 See How We Can Help
You Grow Your Business