How to Increase Your Brand's Popularity Online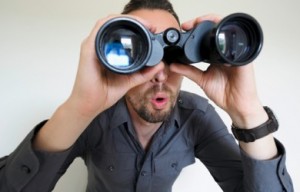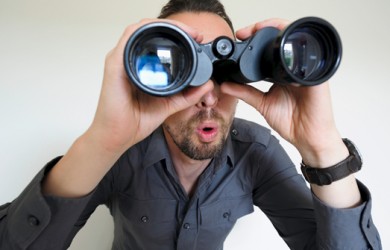 You've seen other brands do it and you've always wondered how.
How did they get so popular? How did they increase their Instagram following? How are they attracting so many leads?
The answer is not a simple one, but it's one that's achievable.
Contrary to what many people may think, being noticed online and obtaining a significant following has little to do with resources and nothing to do with the complexity of the marketing campaign.
In fact, the most notable online marketing campaigns are simple, yet creative.
Stay tuned as I delve into the many different ways your brand can stand out from the millions of competitors you compete with online.
1. A Helping Hand From Instagram
Instagram started as a very simple photo-sharing site that gained momentum when brands started using it as a Marketing tool.
Photo Contests
Photo contests are becoming an Online Marketing must in 2013. It's a great way to give your brand the necessary exposure with a personal touch.
Take for instance, Deftones' successful photo contest that challenged fans to help document the tour. In order to participate, fans had to tag their photos from the concert with #deftones and #thecitytheyattended (e.g. #Miami).
The contest was a success. There was an average of 1,300 tagged photos on Instagram. Moreover, the band (@deftonesband) gained close to 20,000 followers in less than 3 months.
Are you convinced yet?
Due to Instagram's growing marketing potential, photo contest facilitators like Statigram were created.


Statigram not only helps you to set-up a photo contest successfully, but it also provides tips on how to promote it:
Use Facebook. Promote your contest on your Facebook fan page by integrating an iframe tab and displaying all your participants' photos.
Public URL. There is no need to be a Statigram user to access the page. The contest page will be referenced by the search engines.
Advertise. Statigram allows you to set-up an MPU and/or leader board campaign with their advertising tools.
Increase Visibility. Statigram will automatically list your contest on their directory pages that are also public.
In addition, the bullet point tips below may help you when creating your photo contest:
Know Your Audience. This factor is often overlooked. Knowing how your audience will react in advance is the best advantage you can have.
Be Active. It's important to be involved on Instagram well before you launch your photo contest. It will have more of an effect and your followers will appreciate the refreshing content.
Be Patient. In order for a contest to have a decent response, give your audience plenty of time to prepare and think about their strategy.
Post Updates. If your goal is to prolong your contest as much as possible, make sure you update your audience daily. For instance, Deftones selected a photo each day with the title "Fan of the Day".
Give Away Prizes. This one is a no brainer. The winning title is nice, but a prize closes the deal.
2. Promoting Your Event Online
Everyone is well aware that successful events or trade shows attract potential customers.
But how do you go about promoting your event online?
Instagram can help sponsor your event by giving your guests a visual representation of the location and theme. Twitter may help you inform your followers on event updates with hashtags.
Although Social Media platforms are a great way to promote your event, they will most likely target your current clientele instead of the general population.
For instance, if you're preparing a meet-and-greet networking event for local small business owners in the city of Miami, the best way to go about it is to promote it in a local event website such as the Miami New Times:

Most local event websites will allow you to add your event for public viewing by submitting a form like this: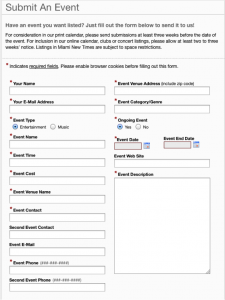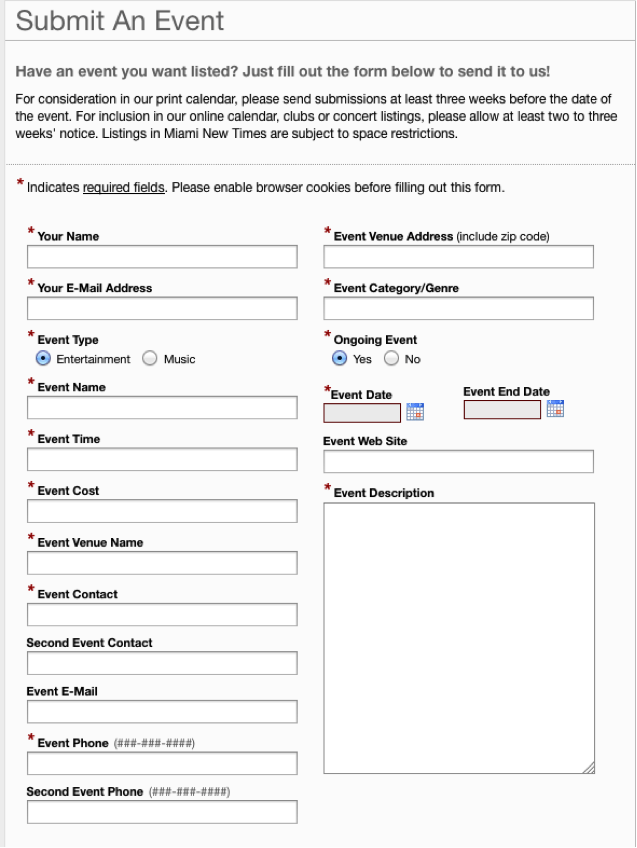 Local event websites also allow you to promote visual ads on their site:


Take for instance, this Miami bar's efforts to promote their musicians for a specific event: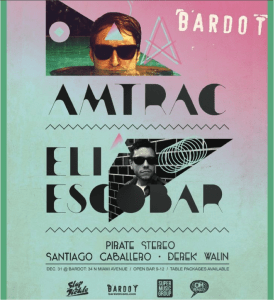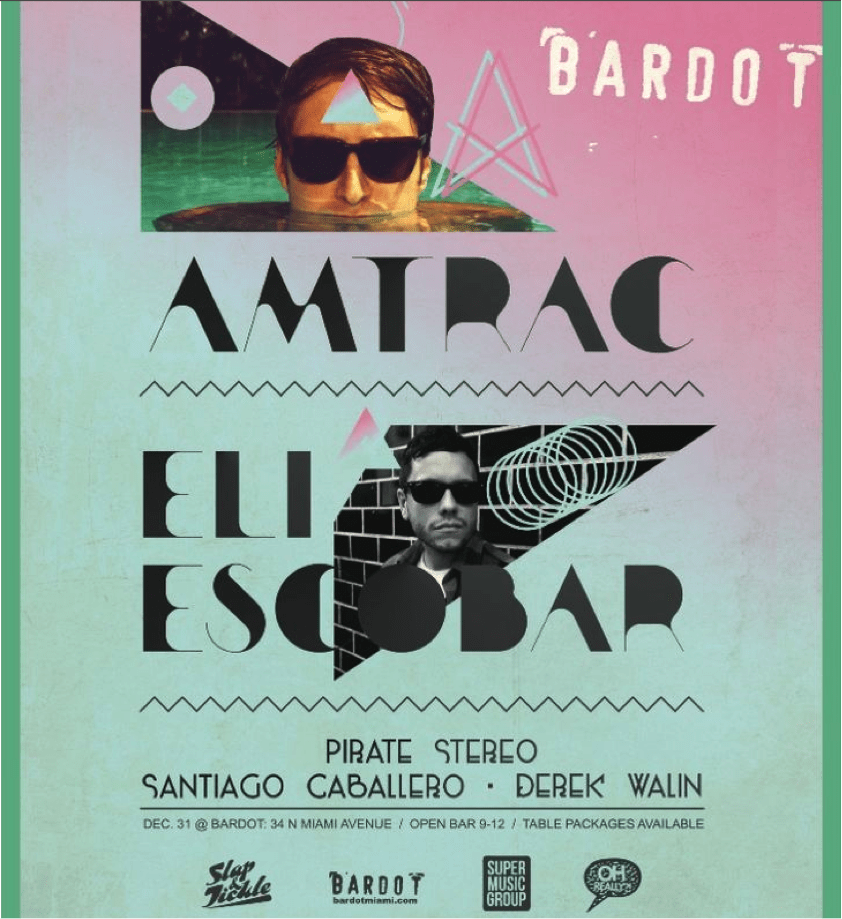 Other alternatives include promoting your event on more general sites like Eventful, where you can include almost any type of event, and sift through specific categories to find it.


The neat thing about adding your event on Eventful is the fact that they provide tips on how to obtain maximum exposure. Oh, and it's also free.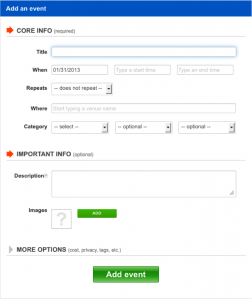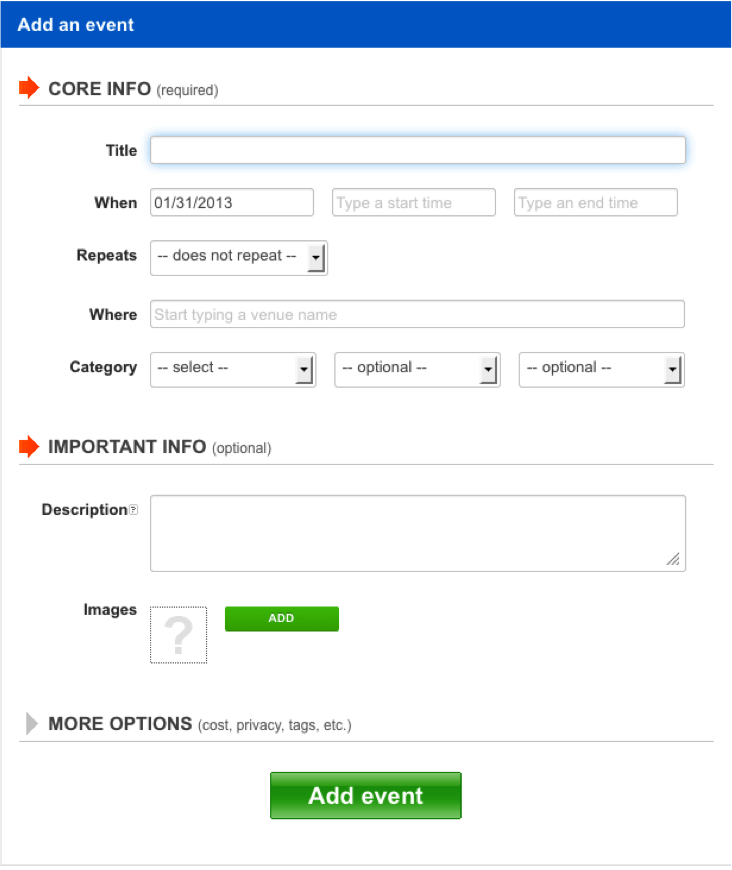 Now that you know where to promote your event, don't forget to ask your guests to RSVP. You may have an overflow of interested candidates.
3. Choosing the Right Content to Promote on Your Website
You may already have a blog on your website that has a variety of interesting articles, but for some reason, you aren't seeing engagement of any sort.
Don't be discouraged.
There are plenty of ways to start getting noticed online with your content.
Leverage from Popular Topics/People
One bullet-proof method is to pick a trending topic and leverage from the existing level of engagement.
In the example below, you will notice how Nature Valley did so by picking two popular sports (golf and cycling) to focus on.
They even have their own dedicated pages on their website.


In addition, Nature Valley also focused on leveraging from sport celebrities by featuring their profiles on their website.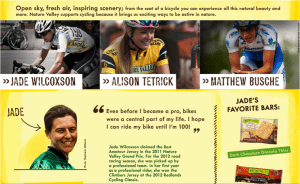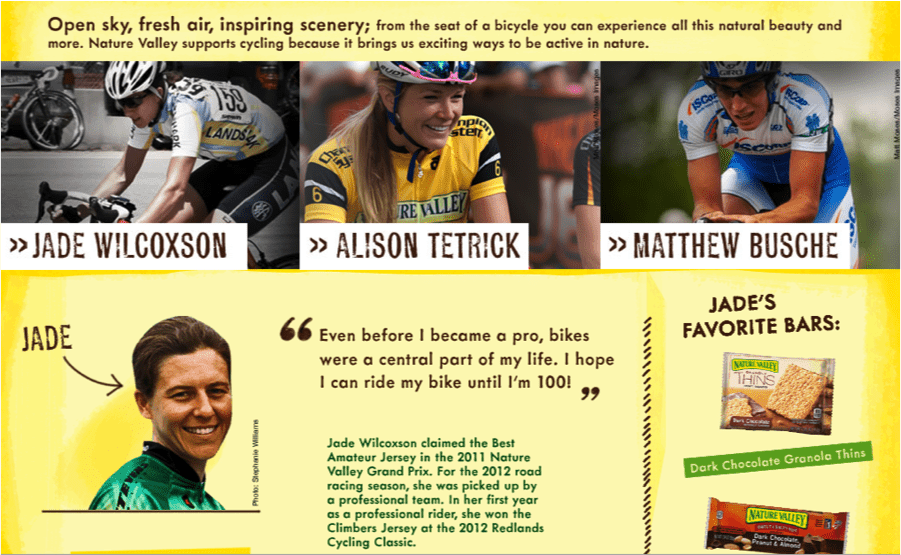 If featuring celebrities and popular sports wasn't enough, Nature Valley took it to a whole new level by including popular sporting events' dates and locations. How can you resist their page now?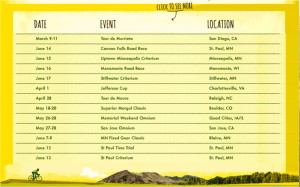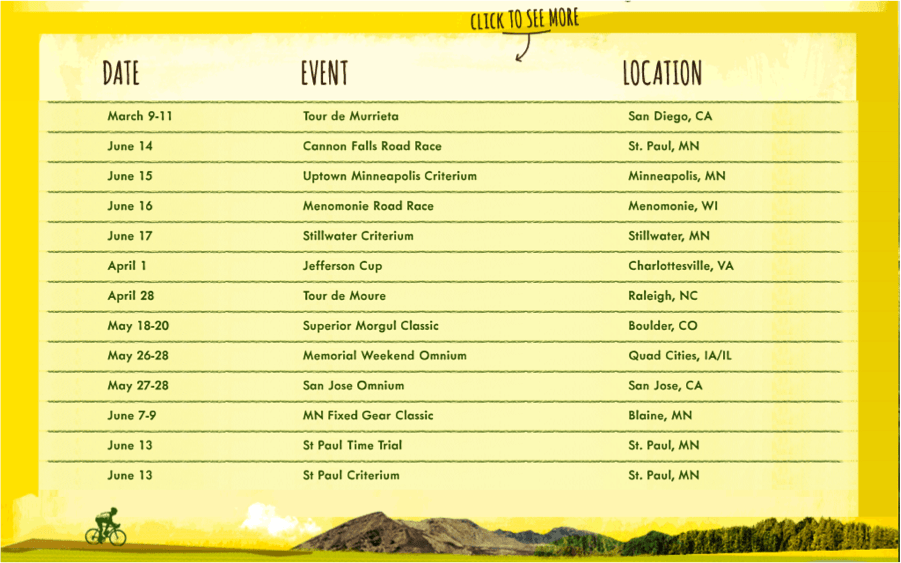 Tell a Story with Your Content
When all else fails, telling a compelling story always works.
Think back to when you were a child. How much did you like a good story? Probably a lot! The good news is that there's an inner child in all of us (yes, even you!).
In order to get your brand noticed, your goal should be to mimic that story-telling pattern in original ways.
The Red Chair Travels is a professional photography website that does just that.


A rustic red chair makes its way through the world while breathtaking photography documents each place it's been to.
It's like an ongoing story where the audience is waiting to see what happens next.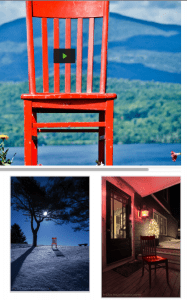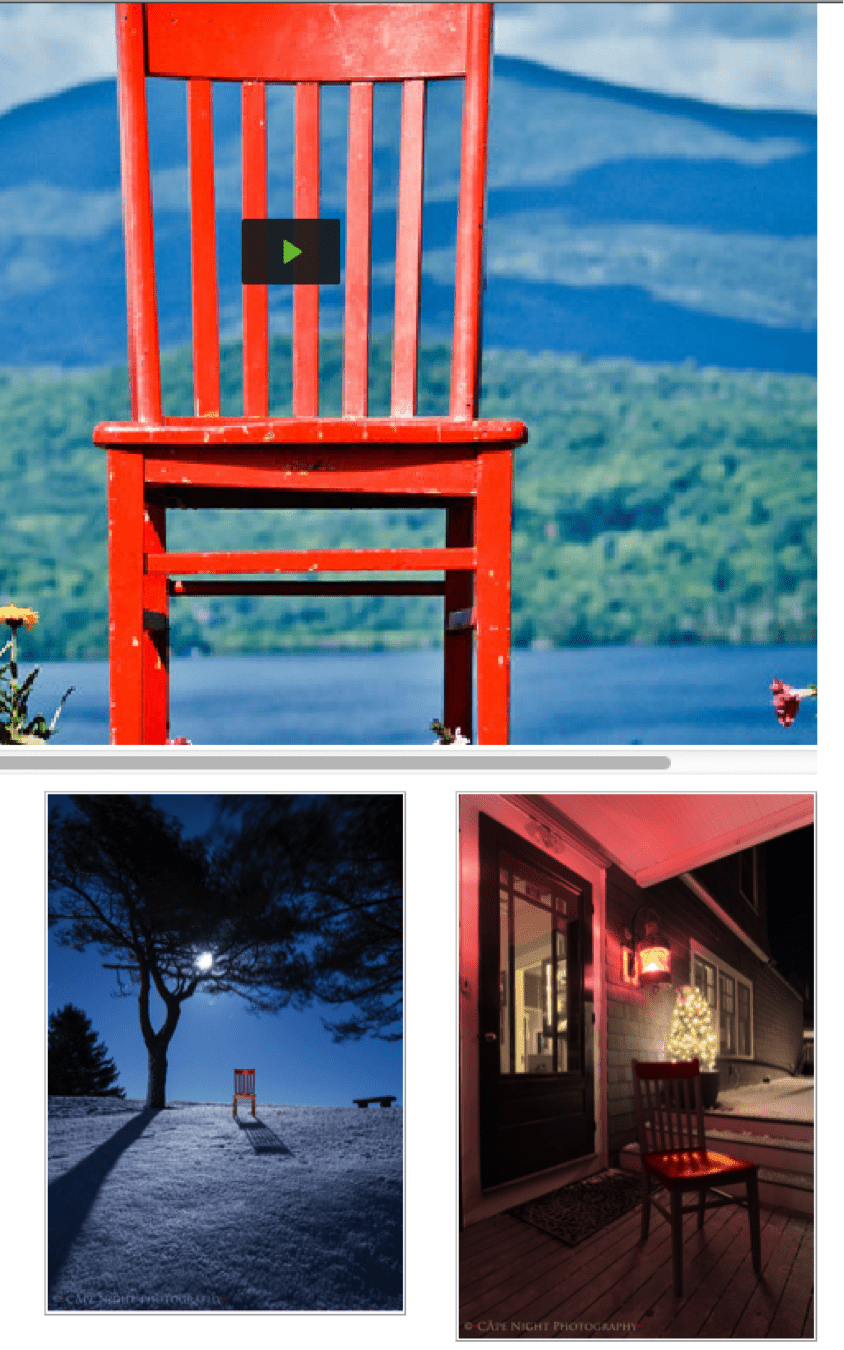 So, go on, what are you waiting for? It's about time for you to start taking advantage of the latest and greatest Social Media, event websites and your creative writing skills to come up with a story for your brand. You'll be surprised just how far it can go.
Although our journey ends here, you now have several ways in which you can increase your online visibility. Whether it's a contest, an event or a great story, don't forget to always know who your audience is and what they're looking for.
For a free consultation about how to give your brand a competitive edge online, contact Optimum7 today. We can help boost your brand's online popularity!