Why Do We Need Marketing?
For anyone who runs a business of any kind, you'll know that the true question is not whether we need marketing, but how much do we need? A store owner can have the best products available on the market, and a top notch staff, and they will still flounder financially if no one is able to find their product. Even word of mouth is a form of marketing. It's impossible to simply put out a great product and expect to get financial rewards. As with any business, it takes money to make money. An investment in marketing is equally, if not more important than, the investments you make inventory and staff.
So what does marketing do to help make money for a business? That's simple – it exposes people to your product and your brand. How many songs do you know just because you heard them on a Mac commercial? How many times have you found yourself craving a new food you just saw in a Pizza Hut ad? Marketing is an almost subliminal way for businesses to make customers aware of them. There's a fine line between marketing and spamming, but a cleverly run campaign can make you a household name, sometimes even overnight.
Marketing can also have much less dramatic, but far deeper results than just those in the hit-or-miss channel of viral marketing. SEM or Search Engine Marketing is a proven method of creating a long term marketing campaign that will bring in exponentially bigger results as the campaign ages. Search engine marketing is generally accomplished through use of SEO, or Search Engine Optimization. The basic goal of SEO is to make sure that when someone searches for the product you offer, it's your site they find.
SEO is far from easy. In fact, it is a very complicated discipline that can take years of study to master. If you are just starting out or you have all you can handle in running your business, it's best to let an SEO company do all the detailed work for you. SEO can be incredibly tedious, and for most people, the time spent on SEO marketing is better used for other things.  A great SEO Company can make certain that your targeted audience sees your site, clicks through to visit your site and ultimately converts, either by purchasing a product, filling in a form, calling you or subscribing to something; whatever the goal of your website actually is.
What happens when you don't market effectively? When businesses find themselves in financial trouble, they often cut back on their marketing budgets. This hurts any business, because while you're not marketing, your competition is. That means that fewer and fewer people are finding your product, and instead, they're becoming loyal customers of your competitor. When you don't market, the 'out of sight, out of mind.' rule applies. You will lose brand visibility, and even clients you had in the past may forget about you. A steady marketing strategy is important if you want to stay relevant, and if you want your customers to have confidence in your brand.
We need marketing to be seen, to be found, to create an interaction that will lead to the ultimate desired goal.  Anyone with a product or service cannot expect that "if I build it they will come."  This may have worked in a movie but it won't work online or offline.  Of course, online marketing including website optimization like SEO and the Social Media provide marketers the opportunity to be found at the exact moment in time that the online buyer is actually ready to buy.
Review our rich material on SEO, SEM, and Social Media and contact us if you need any help.
Average Increase in Website Traffic
+97%
Average Increase in Conversion Rates
+52%
Monthly Total Leads
Generated
3,000+
We become an indispensable resource for our clients to drive traffic and leads.
Duran Incı
COO of
Optimum7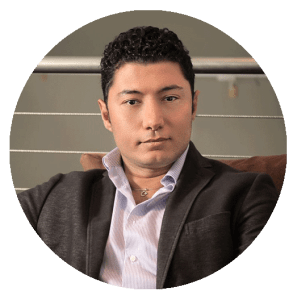 SEE HOW WE CAN HELP YOU
GROW YOUR BUSINESS