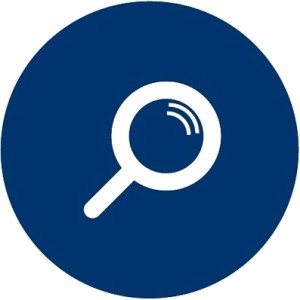 If your eCommerce store offers two hundred products or more, it's going to be difficult for your users to find exactly what they're looking for quickly. While you may want to make it easier for your customers, your category structure and Volusion's built-in search tool will not always be sufficient for this functionality. Also, if you offer thousands of products with many different options, the need for it becomes paramount.
Benefits of an Advanced Search Function / Advanced Product Filter
An advanced product filter or search function offers many benefits for both you and your customers, including:
The ability for customers to filter your products by price, type, color, brand, manufacturer, model, year, size, or any other options your products may have,
Better usability and increased conversions,
A quicker checkout process,
Lower bounce rates,
Increased time spent on your site,
And simplified product categorization and less indexed pages, which benefits your organic search visibility because you'll have fewer, higher quality pages indexed.
Challenges
However, there are some challenges creating this feature, including:
The inability to edit the code for Volusion's existing search function.
Providing immediate results without forcing your customers to reload the pages. Filters need to function on the fly and in real time, which isn't always easy,
The cost of other solutions, such as SLI-Systems or SearchSpring, who charge you $250 – $2,500 PER MONTH in perpetuity for the functionality. Also, since they only update the feed once a day and may not run in real time, you'll also encounter issues with your stock quantities and the availability of your products,
And the fact that you'll never actually own that functionality or have the ability to edit or customize it.
(NOTE: Volusion filed for Chapter 11 bankruptcy late in 2021. To avoid any potential disruption for your site, you should think about finding options to migrate Volusion to Shopify, BigCommerce or other eCommerce platforms.)
The Solution
While you cannot edit any of Volusion's code, including their existing search function, using Volusion API capabilities along with jQuery implementations, we can circumvent the challenge of Volusion's locked code.
Optimum7 is a Volusion-partnered developer that has developed a product / functionality that provides you with the advanced filter and search capability within your Volusion store; customized, just the way you want it – and at a fraction of the cost you'd have to pay for other systems. Through API integration you can display, in real time, category / product pages as well advanced, filtered search results.
The code, developed by Optimum7, is hosted on Volusion, which means the entire solution resides within the Volusion system. We charge a one-time fee to set this up and can fully customize it to suit your needs. Contact us today and let us show you how this functionality can work for you!
Editorial by Lisa Sherman.