Miva to Bigcommerce Migration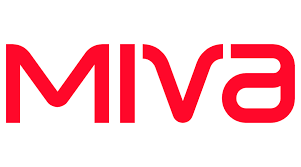 Decided to switch eCommerce platforms from Miva to Bigcommerce?
Miva to Bigcommerce Migration Services provided by Optimum7 allows for business owners to seamlessly migrate their data, products, customers, orders, and all custom options from Miva to Bigcommerce.
With our semi-automated process, we do flawless migration that reduces data loss, diminished organic traffic, and broken links. We complete the 301 redirect process for you. We even review and optimize conversion elements so that once the migration is completed, your customers actually have a better experience on Bigcommerce.
Optimum7 has completed over 100 store migrations from Miva to Bigcommerce and we are experts on both platforms.
What kind of data can be migrated from
Miva

to

Bigcommerce

?
Supported Data
Products

Migrate your products, descriptions, and more onto BigCommerce. You'll also be able to transfer all of the information related to them such as product attributes, SKUs, etc… and other sales-related information such as the quantity and price can all be migrated from your Miva store to Bigcommerce, seamlessly.

Product Categories

Categories descriptions and category images are critical SEO elements. They are as important as the meta-title and description. These are included within the migration process.

Customer Order Information

You'll also be able to migrate invoices. Invoices are extremely valuable for analyzing the demographics of potential buyers and creating leads! Along with the customers' name, email address, telephone number, and company name, you'll be able to acquire the order date, order status, product price, quantity ordered, tax price, shipping price, and order comments.

Retain all of your current and past promotions. Any information that's related to gift cards, coupon codes, Coupon from Date or Coupon to Date, Uses Per Coupon, Uses Per Customer along with the type of discount, the discount amount, and the amount spent can all be migrated to Bigcommerce.

Product Reviews

All of the information that's related to products reviews will be migrated over to the Bigcommerce platform. Such as ratings, comments, names, dates, etc…

Additional Options

Migrate your 301 redirects during the migration to avoid the decrease in organic traffic.

You can also add custom functionalities that will improve the customer experience. Do all of this and safeguard your product image URLs.

Re-organize your inventory to a proper parent/child listing. This can be done by bulk editing your category names and descriptions without HTML tags.
Type of Data Migrated
Product images and descriptions, product, variants, SKUS etc...
Categories and all Category Images
Customers' contact information
Invoices, coupon codes, and other sales-related information
Additional: Manufacturer's info, purchase orders, coupon codes, etc...
Additional Options
Re-organize your inventory to a proper parent/child listing
Add custom functionalities that improve shoppers' buying experience
Safeguard your product images URLs with watermarks
Bulk edit your category names and descriptions without HTML tags
Clear all default data preloaded on target store before migration
How It Works
1.

Request a Quote from Optimum7

2.

Provide All Shopping Cart Details

3.

Choose All the Data You Want to Transfer

4.

Optimum7 will Migrate the Data

5.

Review & Enjoy Your New Store!
Ecommerce and Bigcommerce Marketing
Switching platforms or websites might be potentially risky for your search engine rankings. Most marketing experts are very cautious while working on these migration projects.
With thousands of product pages on your Bigcommerce site, these migrations must be executed carefully. If the migration is done incorrectly, it can result in multiple 404 error pages. These 404 pages could cause you to lose your rankings and authority within days and destroy years of hard work.
Our specialists have compiled a list of critical data you'll need to migrate from the Miva platform to Bigcommerce. With the guidance of our advanced execution, you can safely migrate your store to a new and improved platform while retaining all the SEO ranking authority you've built up over the years. We know all the technical details of Bigcommerce server settings to implement 301 redirects the correct way. (Htaccess, apache, admin settings etc.)
Optimum7 staff is very well versed in Bigcommerce PPC (Paid Search), Bigcommerce SEO (Search Engine Optimization), Amazon, Ebay, Jet, Walmart, Shopping Comparison Engines, Inventory Management Systems, CRMs and all levels of integration.
Suggested Functionalities
We have already migrated more than 50,000 eCommerce stores!
Miva vs. Bigcommerce
Miva
Pros
Suited for enterprise level businesses
Built-in Advanced features
Good customer support
Scalable
Cons
Limited users
Expensive monthly cost
Moderate learning curve
Limited mobile responsiveness
Bigcommerce
Pros
24/7 Customer Support
High Speed & Security
Built-in Marketing Features
Good Customer Service
Cons
Platform and Credit Card Fees
Default 5-Step Checkout Process
Limited Email Subscription Lists
Locked-In from Migrating Carts
Why migrate with Optimum7?
Optimum7 provides a fully automated migration that doesn't require any programming skills on your part. Through our services, you're guaranteed to achieve an effortless and successful switch, free from bothersome bugs and glitches. You'll have a newly established store that will provide the transformation you're looking for with everything in tact.
---
70+ SUPPORTED CARTS
100% UPTIME OF YOUR SOURCE STORE
PROFESSIONAL 24/7 SUPPORT