If you sell vaporizers, e-cigarettes, e-juice or vape accessories and want to do Pay-Per-Click (PPC) advertising, I have some bad news for you.
Google Ads (formerly Google AdWords), Facebook Ads, and most other major platforms do not allow electronic cigarettes and vape products to advertise on their site.
PPC, or Pay-Per-Click, advertising is a model of online marketing where businesses can display ads on a host site and pay a fee every time their ad is clicked. This can be a great way to quickly generate traffic to your site by targeting a custom audience on some of the most popular websites in the world.
Google classifies e-cigarettes and vaporizers to be "Dangerous Products or Services" and won't allow you to run a campaign on the search network, display network, or any of the other Google-owned, affiliate sites.
However, despite this, electronic cigarettes sales in the United States topped 3.6 billion U.S. dollars with a significant portion of that market share coming from online and ecommerce sales.
The demand exists, but so does the competition. Thousands of independent sellers and online shops are competing to stand out amongst the masses and grow their online sales. To do so, they employ a number of ingenious digital marketing strategies to target their audience and attract them to their site.
Marketing Services for E-Cigarette Shops
There are many hurdles to overcome when trying to market an online vape and e-cigarette shop. At Optimum7, we've helped ecommerce brands market their products online with impressive results.
Some of our services include:
SEO
Content Marketing
Email Marketing
Social Media
Conversion Optimization
…and more.
4 Alternative Digital Marketing Strategies to PPC for Online Vape Stores
…of all ecommerce traffic comes from search engines.
1. SEO: Search Engine Optimization
As an online vape shop, you're not allowed to use Google Ads to increase visibility, but that's not to say you can't take advantage of Google's 3.5 billion searches performed every day around the world!
Search engine optimization is an online marketing strategy whose primary goal is to improve a website's position in search engines for queries relative to their niche. This is done through a number of on-site, off-site, and technical optimizations and can take many months to execute.
The payoff, however, is worth the effort as SEO is one of the most profitable forms of digital marketing strategies.
The reason SEO is so effective is because it allows users who are actively searching for the products or services offered by your business to discover your website organically through their own accord. Today's average consumer takes
You can target keywords such as
Custom Mod Vapes
E-Liquids
Brands (SmokTech, Juul, etc.)
Vape Starter Kits
…and more.
2. Email Marketing
Email marketing is one of the most popular forms of internet marketing because it is budget-friendly  and offers the highest ROI of any digital marketing strategy available. There are many tools out there that allow you to assemble a mailing list and send out mass emails for free, but doing so effectively takes careful strategy.
Email marketing is the use of email to promote your products and service, but it can also be used to engage your audience and maximize your Customer Lifetime Value (CLV). You can use email marketing to…
Promote any special deals you may have going on
Share content you've created
Encourage repeat customers
Foster relationships with your customer base and encourage brand loyalty
If you're an ecommerce store that sells e-cigarette and vape products. There's no reason you shouldn't have an email marketing campaign in place. It costs very little and can see a high return on investment.
…of consumers check their email on a daily basis.
Results We Generate
Average Increase in Website Traffic
+97%
Average Increase in Conversion Rates
+52%
Monthly Total Leads Generated
3,000+
We become an indispensable resource for our clients to drive traffic and leads.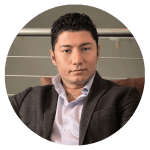 See How We Can Help
You Grow Your Business
…of U.S. adults age 18-29 use social media.
3. Social Media Marketing
Social Media Marketing is one of the most popular and effective strategies for ecommerce vape shops who are looking to reach new audiences.
Social Media Marketing is free, but you'll still need to dedicate time and resources to have a social media presence that drives business to your site. That time and those resources can easily be wasted if you aren't strategic with your posting.
There are two main challenges when enacting a social media strategy
Creating Quality Content. Anyone can post pictures, but you want diverse, high-quality content that engages your audience. One of the first things you should do when enacting a social media marketing strategy is creating a media library. Use a professional-quality camera (or hire a photographer) to take high-quality pictures and videos of the products you offer. From there, you can post graphics, close-ups, promotional deals, product reviews, viral content, and more from the library you've created.
Increasing Visibility. So, you've created your engaging, high-quality content. Now the question is: how do you get that content seen by as many people as possible? You're going to want to identify your target audience and find creative, strategic ways to get your content in front of their eyes.
Even if you do have good content and a lot of followers, if you don't have a strategy to turn visitors into paying customers, your efforts will be wasted.
4. Content Marketing
Content Marketing is one of the most common and effective digital marketing strategies used by leading brands and small businesses alike.
According to the Content Marketing Institute, content marketing is "a strategic marketing approach focused on creating and distributing valuable, relevant, and consistent content to attract and retain a clearly defined audience — and, ultimately, to drive profitable customer action."
Consumer behavior has changed more in the past 20 years than it has in the past 100. Whether we realize it or not, the average U.S. resident is subjected to an average of 4000 ads per day. In response, consumers have become more adept at ignoring and avoiding intrusive ads.
What does this mean for marketers? It means that in order to get your audience's attention, you'll have to provide them with something of value that either entertains them or informs them.
Content marketing can come in many forms, including:
Blog posts answering frequently asked questions
Videos such as demos, product reviews, viral content, and close-ups
Product Buying Guides
Infographics
Podcasts
…and more.
…of marketing professionals agree that content marketing is the best way to increase engagement.