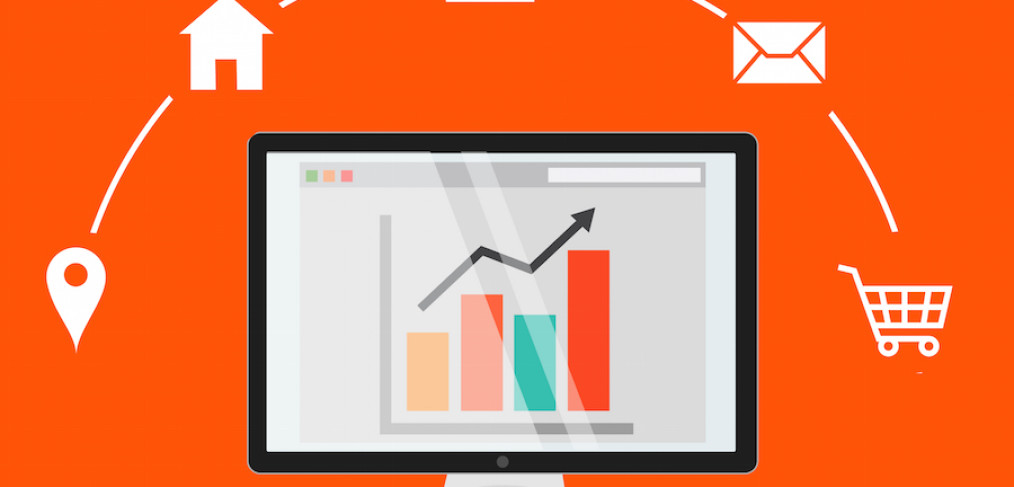 10 Must Have eCommerce Functionalities to Enhance User Experience
What sets a great eCommerce site apart from an average one? While many companies operate eCommerce sites across the web, there is a huge difference between the two. To ensure that your eCommerce site stands out from your competitors and is user friendly, you need to ensure that you have the proper functionalities on your site. These functionalities can be anything from simple animations to checkout functionalities that make the shopping experience easier for the user. Below is a list of 10 eCommerce functionalities that aim to enhance the user's experience on your site.
Fly to Cart
Fly to Cart is a relatively simple functionality designed to enhance the user experience on your site. In its most simple form, the Fly to Cart functionality shows an animation when a user adds an item to their cart. The product will "fly" across the screen from the "add to cart" button to the cart icon at the top of the page. This animation is customizable and the admin can set parameters for when the animation will be displayed. By implementing this functionality on your site, a customer's experience on your site will be more memorable and stand out from your competitors.
Found a Lower Price Extension
This extension will allow the user to inform the admin when they have found the same product on another site for a lower price. On the product page, a user will have the option to submit a form that details where they found the lower price and other necessary details. This form will be submitted to the admin with a request for a price match. The admin will be able to verify each claim and manage the discounts on the backend of their store. This functionality will give you valuable insight into your competition while offering value to the consumer, keeping them loyal to your site.
Product Stickers
Product Stickers is another simple functionality that enhances the shopping experience. By placing an icon over your product image that conveys a particular meaning, customers can very quickly gain information about your product without going to the product page. There are many different icon options and custom icons that can be uploaded at any time. Some of the most popular stickers are a best seller sticker, new item sticker, on sale sticker, "hot" item and more. These stickers allow you to add emphasis on particular products and make them more likely to catch the customer's attention. 
Customizable Sticky Promotions Bar
This functionality is a great way to promote your brand or products. Whether this is a new product, a sale, or any other announcement you wish to make, a sticky promotion bar will ensure that all of your visitors receive your message. This functionality will automatically create the sticky promotion bar using information entered into the back end by the admin. The sticky portion of this functionality simply means that the bar will remain at the top of the screen as the user scrolls down the page. The admin will have full control over the customization of the bar where it is displayed and the message.
Holiday and Special Occasion Storefront
This functionality allows the admin to make changes to their store's appearance for special occasions. For example, during the holidays you could deck out the corners of your store with ornaments and have a falling snowflake animation over your site. For the Fourth of July, you could have firework animations display when a user first hits your store. The admin will be able to dictate the days when the animation will appear, the animation, or special design itself and the pages were it is to be displayed. This is a great way to catch the users attention or promote a special holiday sale on your online store.
Infinite Scroll with AJAX Pagination
The infinite scroll functionality is great for sites with lots of products. After implementing this functionality on your site, a user will be able to scroll through your products indefinitely without waiting for pages to load. Normally, a user would have to click on the next page button and wait for a new page to load, now the user can scroll to the bottom of the page and new products will automatically be loaded via the ajax pagination. By reducing the number of page loads a user experiences while browsing products on your site, you can keep their attention and prevent them from leaving the site.
Multiple Shopping Carts Per User
This functionality allows the user to create multiple shopping carts to group products they wish to buy. For example, a user could create one shopping cart filled with items that they wish to buy later and one shopping cart of items they want to purchase immediately. Another great use for this functionality is for accounts that are used by multiple users. Each user can create their own cart without interfering with the carts of the other individuals using that account.
Sticky Checkout
This is a must have functionality for eCommerce sites. When purchasing an item online, a user often has to fill out a very long user and billing form. By the time they reach the bottom of this form, the actual checkout button is at the top of the page, unable to be seen by the user. By implementing this functionality to your site, the checkout box will stay fixed on the right hand side of the users screen as they scroll down and fill out their billing information. That way, when a user finishes filling out their information, they can easily complete the process.
Magazine View
This functionality changes the styling of the products displayed on your category and search pages. Instead of the usual column or thumbnail listing of products, this functionality allows you make custom sized boxes and arrange them in a way that mimics the structure of a magazine. By using this product layout, you can give certain products emphasis over others by placing them in a larger box and managing the location of the product on the page. You can also display additional information on the products you wish to emphasize without having the user click on the product. This unique product layout will provide a memorable shopping experience on your site.
User Product Tags
Give your users a unique way to search for products with this functionality. The User Product Tags functionality allows the admin and users to "tag" products with specific keywords related to the product or product group. Once tagged, other users can search for products using these tags and all related products will appear in the search results. All tags can be verified by the admin to prevent any negative tags from appearing. By allowing the customer to engage with your site in this way, you add interactivity to your site that will distinguish your site from competitors and allow for a better browsing experience.
Always keep in mind that providing the best user experience on your site will directly affect your sales and profits. Adding simple yet, effective functionalities like these can make a huge difference in the long run. If you are interested in any of these functionalities listed above or would like to discuss creating a custom functionality specific to your site, contact Optimum7 today. Our design and custom programming experts will be able to create an effective solution to your site's functionality needs.