Holiday Design Lessons from Top Online Retailers; Tis the Season for Optimal Usability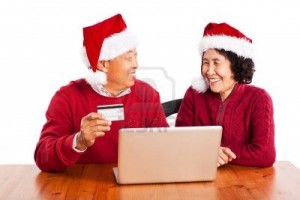 While most people were pre-occupied with their tryptophan-induced food comas last week, I was busy taking part in the madness that holiday shopping has become. Although I did hit up a few of my favorite stores on foot, the majority of my Christmas budget has already been spent online. Apparently I wasn't the only one hovering over my computer. ComScore reported that online shopping on Black Friday surpassed $1 billion for the first time. This is an increase of 26% from 2011. Since numbers like this are difficult to ignore, I have compiled a list of excellent examples of sites that have optimized aspects of their sites perfectly for the holiday season.
The Holiday Homepage
Way back in the 90s, before the dawn of online shopping, large department stores like Macy's, Bloomingdale's, and Saks Fifth Avenue would splurge on extravagant displays of holiday cheer. The stores would be filled with the sounds of the season, and twinkling lights lined the windows with glee.
While this adornment continues at most stores, retail giants have begun splitting their holiday decoration budget with the web. Luckily for many small businesses, revamping the look of an online store for the holidays is much more cost-effective than the decadent displays mentioned above.
Take a look at the Express homepage.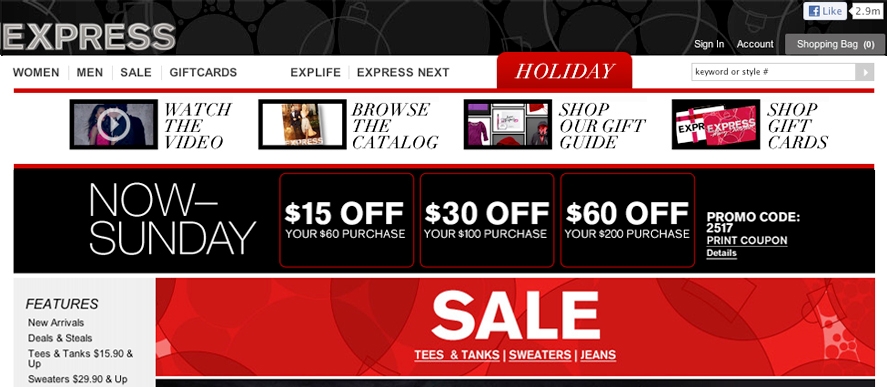 The first aspect I'd like to note is the "holiday" button to the right of the top navigation. A simple, red call to action that drops down to the following four items:
1-    Watch the Video
2-    Browse the Catalog
3-    Shop Our Gift Guide
4-    Shop Gift Cards
The most notable of these options, in my opinion, is the "Shop Our Gift Guide" link, which takes you to this page: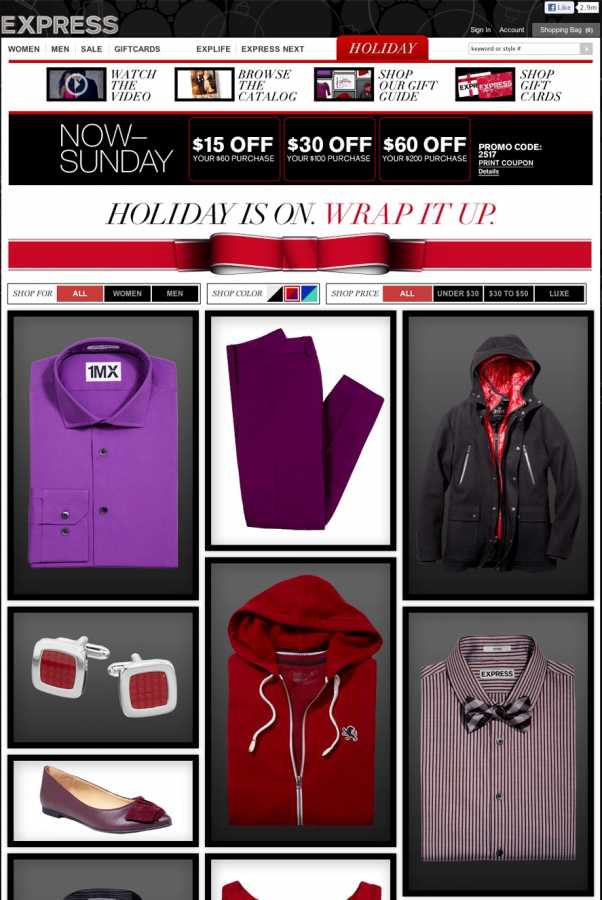 I love the functionality of this page. With the click of a button, you can filter the gifts by gender, color and price. In addition, when you hover over one of the images, you have the "Express View" option. Instead of opening the item in a new tab, a pop up with basic product information appears. This emulates the type of "browsing" a shopper would do in a physical store. Think about it. When you are searching through a shelf full of shirts, for example, you pick one up and examine it and then return it to its place in exchange for another nearby item. You don't look at it, walk around to find it, put it back and then return to your original place. Online retailers need to make shopping and browsing quick and easy. On this page, Express has done just that.
Shipping
According to research by Wharton marketing professor David Bell, a free shipping offer that saves a consumer $6.99 is preferable over an outright $10 discount from the purchase price. Another study reports that the number 1 reason a consumer will not make a purchase is that the shipping cost is too high. By offering free shipping, online retailers level the playing field. For example, overstock.com is offering free shipping on any order, with no minimums and no weight limit, stating "FREE SHIPPING on Your Entire Order (even the big stuff)":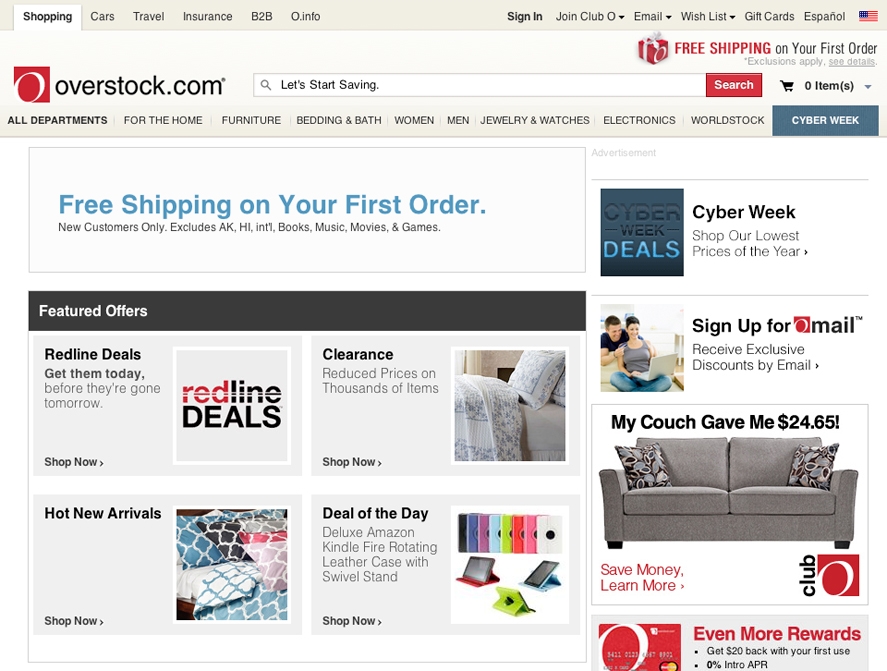 Another important aspect of holiday shipping is, of course, when the packages will arrive. Macy's, for example, guarantees that orders placed by December 20 will arrive by Christmas. Realistically, they aren't promising much here- an order placed on December 20 will still have three full business days for processing and shipping. However, to the consumer, this detail does not matter. Macy's deadline on the homepage gives the user the correct expectations and peace of mind for shipping from the moment they land on the site.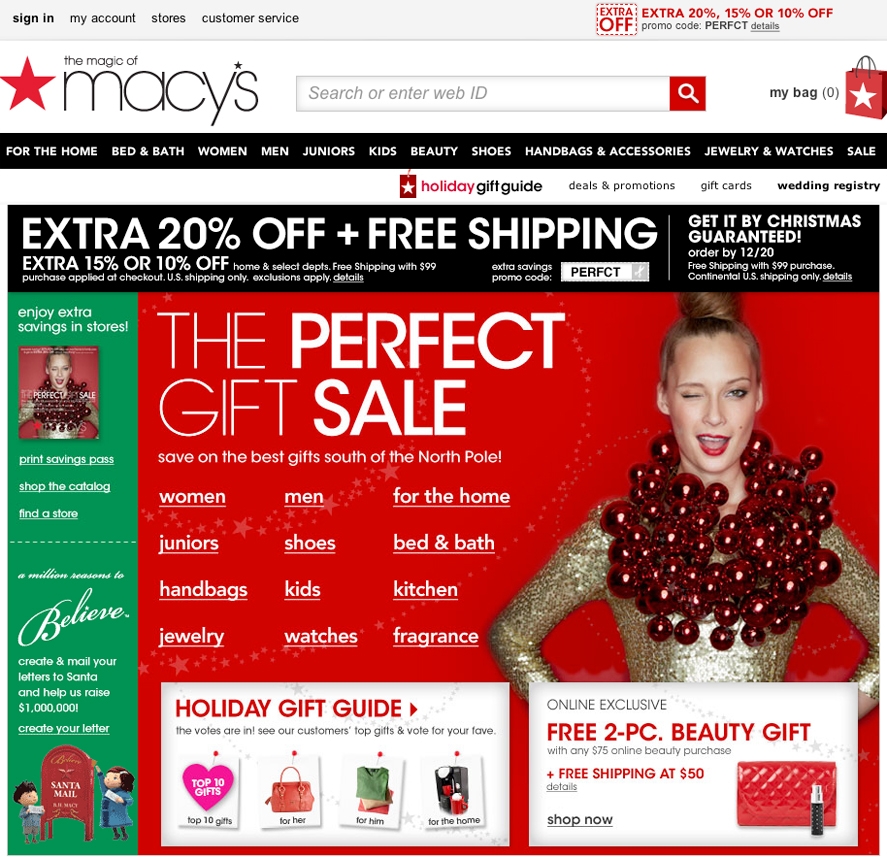 Finally, it is vital that online retailers maintain communication after a purchase is made. Once again, put yourself in the position of a shopper at a physical store. After you hand over that credit card and scribble a signature, the newly purchased product is returned to you immediately. There is no wait. There is no wondering when or if it will get to you. Instant gratification.
Obviously, same-day delivery is unlikely to become a web standard in the near future, so retailers need to do the next best thing: send an email. When a purchase is received, a confirmation email needs to be sent immediately. In that email, be sure to include the following:
1-    Details on the product(s) purchased
2-    A confirmation number
3-    A phone number and email address to contact for any questions or concerns
4-    The expected delivery date
5-    Shipping information and a tracking number
6-    Payment information
7-    Any gift wrap/special instructions indicated on the order
In addition, retailers often send an email to notify shoppers that their order has been shipped. Although it is not as vital as the initial confirmation email, it's a great opportunity to create a better relationship with the user. Also, a notification email is much more likely to be opened than a standard HTML email. In the notification email, why not add some related products or a special offer to entice your client to return?
The Payment
Two main payment-related aspects in optimizing usability for online shoppers include security and personalization.
To assure shoppers that your site is safe and that they are not at any risk, be sure to include the logos that emphasize your site features Norton, McAfee or whichever security software utilized.
Be sure to include as many payment options as possible, including major credit cards and PayPal accounts. In addition, offering a "remember me" option for payment and shipping information is a great way to speed up a user's purchase, and to increase chances of converting. Another benefit to creating an account for users is the ability to collect other information to retarget in the future. An example would be American Eagle's easy email signup.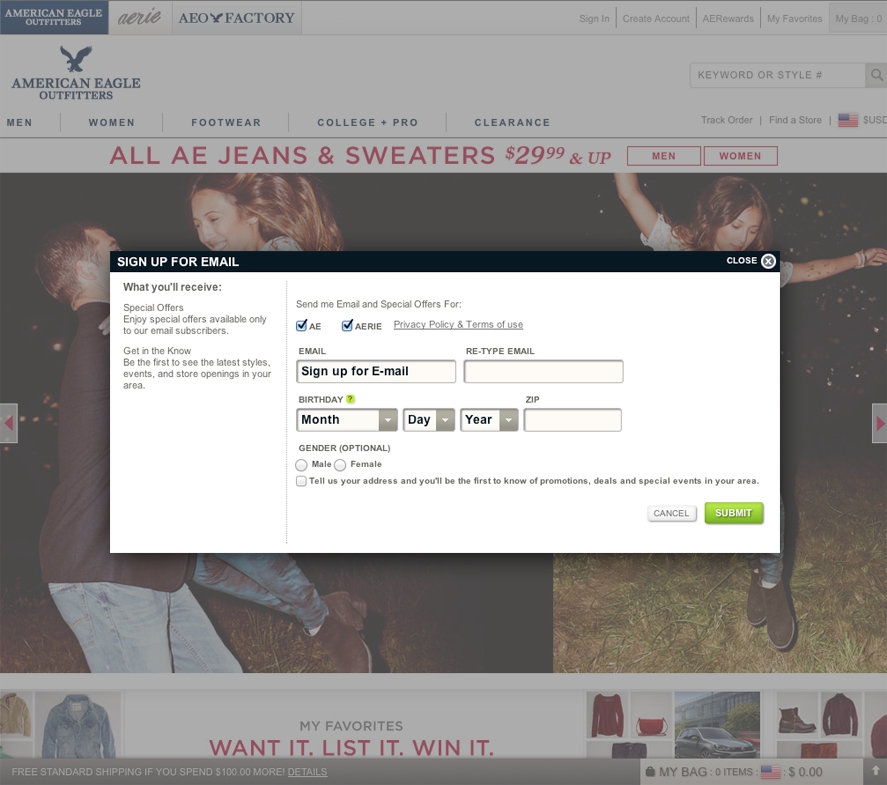 All AE asks of us is an email, zip code and birthdate. Can anyone guess why a retailer would want your birthdate? Most retailers send a special offer during the birth month of their clients to get them back online or back in the store.
Stocking Stuffer Section
As I discussed before, free shipping is a huge incentive for shoppers to complete their purchases. If a there is a minimum price that must be spent in order to receive free shipping, utilize a "stocking stuffer" section. For example, Urban Outfitters has included a page full of smaller, lower priced gifts to help users meet their $50 minimum. Does this practice need to be limited to the holiday season? Absolutely not. You'd just have to change the name from "Stocking Stuffers" to something like "Shop Our Under $50 Bargain Bin".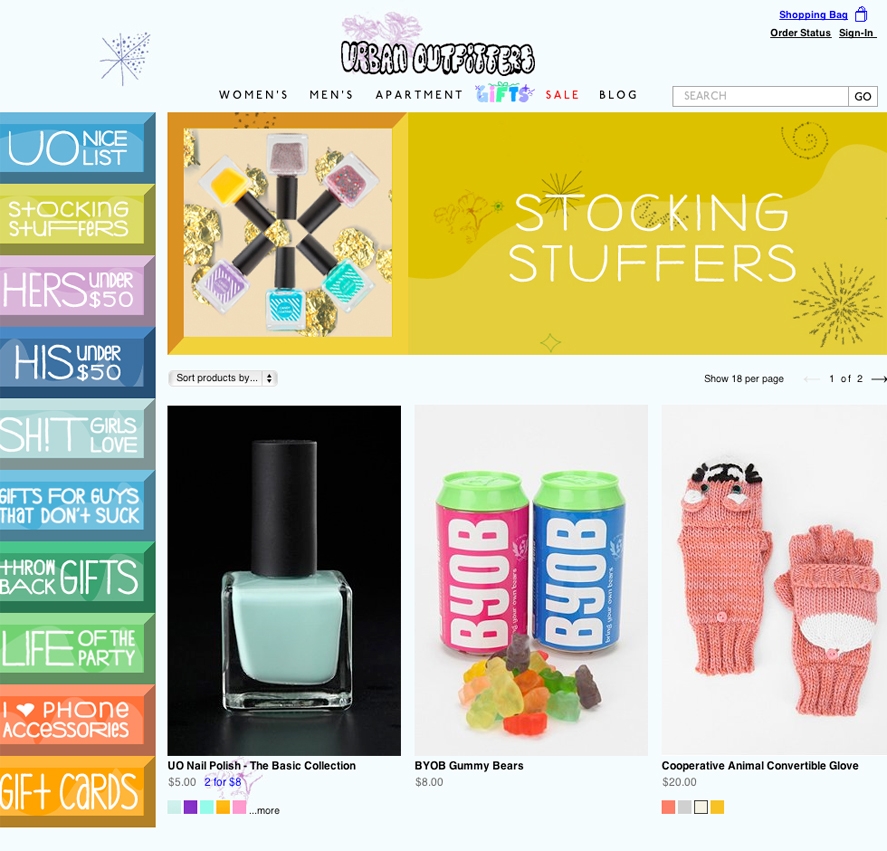 Important Information to Include
When shopping online, users must have higher confidence in a store than when they shop in a physical store. Because they cannot actually feel the product before the purchase, it is important to convince your user that this product will yield satisfaction. How do you do this? Provide answers to all of their questions. When you walk into a department store, employees often swarm you to offer assistance. When you are shopping online, the same presence needs to be available. Offer a customer service number to answer questions, or install a live chat button that connects users with a representative. In addition, be sure the sites size chart, return policy, guarantee information, and FAQs are highly visible.
The Bottom Line
The best way to keep your users coming back to your site is to create a good product or service, provide excellent customer service, and make both of the aspects easy to get to. The fact of the matter is this: online shopping is at an all time high this year, and it's not going to decrease any time soon. As online shopping standards increase, there will be less tolerance for businesses that neglect their websites, and only the most efficient, easy to use and trusted sites will remain forerunners in e-commerce
Do you need a more creative design for your online store this holiday season? Contact Optimum7 for help.