There are plenty of products that consumers want. Most of them carry restrictions for the companies that manufacture, market, and sell these products. There is also a diverse range of eCommerce platforms, advertising platforms, and marketplaces that could benefit from, selling restricted products.
At Optimum7, when a prospective client comes to us with a restricted product (it could be firearms, CBD, alcohol, etc.), the first questions they ask are:
How can I get more visibility?
How do I convert more visibility into more traffic?
How do I convert more traffic into more sales?
Obviously, they're limited in this aspect, so what are some of the platforms and strategies for advertising restricted products online?
How Do You Market a Banned Product Online?
There are a number of disparate ways to advertise restricted products online. If you're banned from AdWords, you might be able to use Bing or Yahoo.
If you're banned from those search platforms as well, then programmatic advertising is another great option.
Some of the display advertising is great too because, instead of relying on keywords that are banned, images are really hard for Google and Bing to pick up on.
So programmatic is a great way to do advertising. Fortunately, we have some other solutions in our back pocket that we can share as well.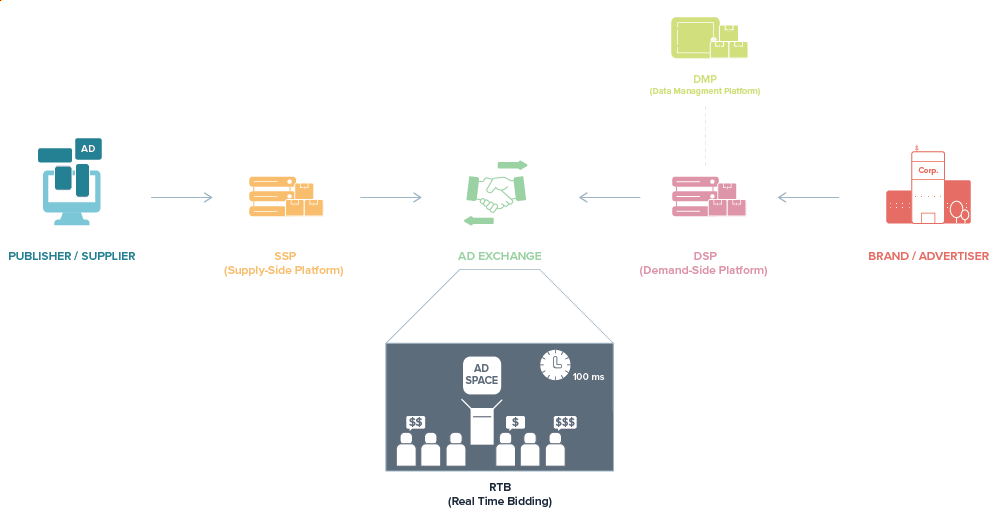 What is Programmatic Advertising?
Programmatic advertising is the process of automatically buying and selling digital advertising space. Before programmatic advertising, ordering, setting up, and reporting on ads all had to be carried out manually.
The process is streamlined through programmatic advertising, making it more effective and efficient. Any formats and channels can be accessed programmatically, thanks to programmatic platforms that have built up their ad inventory and database.
What is Surrogate Advertising?
Surrogate Marketing is a promotional strategy used for promoting banned products like alcohol or cigarettes in the market. The banned products are advertised in an indirect manner or masked under another product under the same to its customers.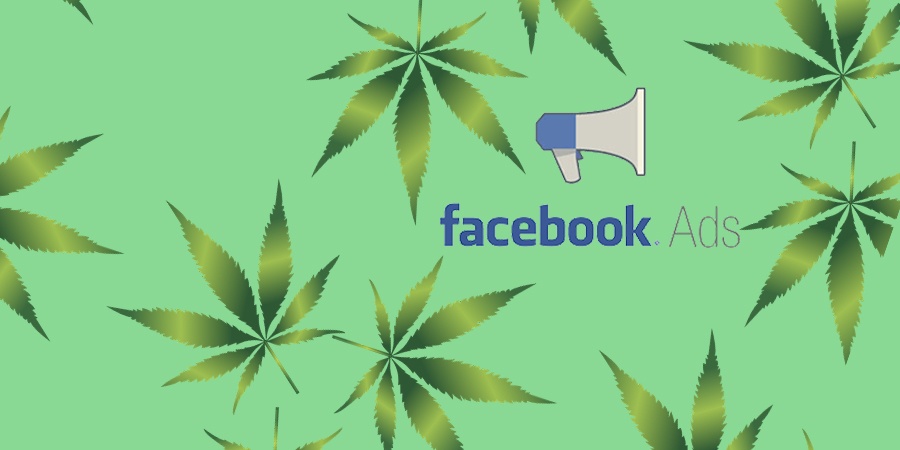 Let's Talk About Advertising CBD, Marijuana, and THC Online
There are obviously restricted categories and products with AdWords, and Facebook only recently became a little more flexible with CBD. What is commonly seen in the industry when looking at advertising for these products? What other mediums could you use?
Do Facebook ads allow CBD now?
Yes, Facebook allows CBD ads, as long as the items listed don't overtly mention cannabidiol (CBD), hemp, cannabis, etc. In other words, surrogate marketing.
Instead of speaking openly, your ad can simply discuss the benefits of the product. This might include mentioning pain relief, pain management, and all-natural product, as applicable.
Again, going back to the keywords, it's the terminology that's banned, so there are interesting ways to get around that.
If the term "CBD" is on your website or ad, then search and advertising platforms are going to know, they're going to block the domain, and you're never going to be able to advertise. To get over that, you can market a new brand, and create bridge pages.
What are Bridge Pages?
Bridge pages do exactly as they advertise, actually; they drive traffic from one site to another. It's a process that we use to market restricted products on page search, but it's not always 100% effective.
How About Online Advertising for Alcohol and Psychedelics?
Same rules, same rules, same rules. Surrogate advertising.
Whether it's wine, mushrooms, or CBD, it's usually the same process with AdWords, Facebook, and Google.
They all apply.
Then We Have Digital Advertising for Firearms to Talk About
Fortunately, at Optimum7, we have a lot of experience with digital advertising for guns. We developed the FFL API integration to help firearms dealers navigate Federal Firearms License requirements, so we know quite a bit about firearm marketing.
Is Digital Marketing the Same for Payday Loans, Rehab Services, etc.?
Same deal. Rehab's a little bit different because you need to go through a year-long process of getting legit script certification for it. Once you have that certification, then you can do your advertising, but they don't just allow anybody into the marketplace.
So to really get the volume, it seems like the most effective way is to do the bridge pages or any kind of, you said, programmatic.
What's the Best Platform for Restricted Digital Advertising?
The good news is that there are several different platforms where you can get your restricted products listed. Choozle is one. AdRoll and SteelHouse are also a couple of reliable options. In fact, there are a ton of different ones that you can use.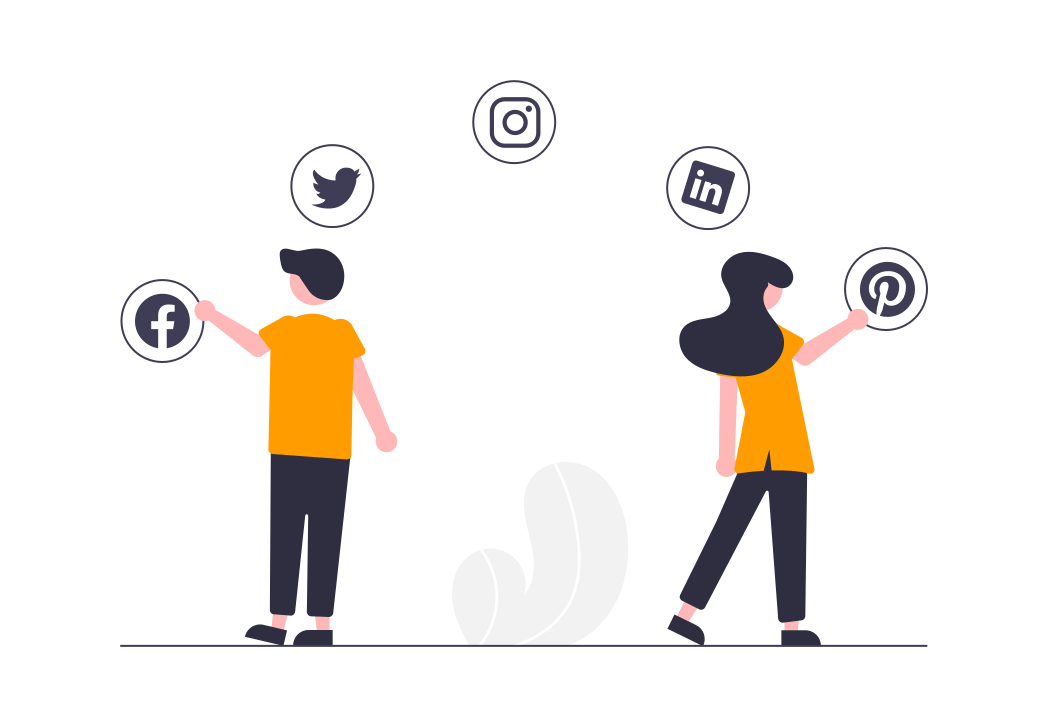 Content, SEO, and Influencer Marketing, Social Media Marketing of Restricted Products
So that leaves us with content marketing, search engine optimization, and influencer advertising. Influencer marketing is really challenging.
Because you have to find the best influencers who have the perfect pull-on specific social media platforms and the ideal engagement for your industry, or product and. 
What other advertisements could you do for restricted products?
You could use native advertising, programmatic advertising, and there are some ways that you can advertise on Instagram. If you have private pages, for example, you could get out to your audience privately like that.
There are different Facebook marketplaces where you can advertise, and of course, you always have good, old SEO for it.
What is Native Advertising?
Native advertising is paid media designed to match the content of a media source. An example of mobile native advertising would be paid video content on the Youtube app.
This media is designed to match the visual design and function of natural content, appearing in your feed of recommended videos.
SEO is going to be the best strategy for restricted products.
If you have a restricted product or a website that sells restricted products, and you're not investing in SEO, you're leaving money on the table.
You definitely need to start an SEO strategy because that's going to be your money maker.
If you search for any CBD oil, CBD for pets, psychedelics, mushrooms, guns – whatever it is – you'll see that most of the websites that are doing over $10 million in annual revenue are at the top of Google.
However, it takes a while to do that because SEO is hard and it takes a long time, especially in competitive industries.
In the meantime, you can use bridge pages and programmatic advertising to really get some traffic to your site.
One More Thing: How Do You Do PR for Restricted Products?
If you're trying to drive traffic, a good way to do that is through public relations (PR). Basically, if you have something that you want to say, something that's interesting about your company, you want to write a PR article, go to PR Newswire, and blast that out there.
It can get picked up on Forbes, CNN, Fox, etc, and you gain the reputation behind those news organizations. Plus, you gain significant authority that attracts all of that traffic back to your website.
That's another way to bring valuable traffic to your website for restricted products. However, it has to be newsworthy, obviously, and it must present a fresh or unique angle.
Examples of significant press announcements for restricted products include…
If you're selling items like CBD for pets, for example, you could speak with an author that writes for Forbes.
They may be interested in how your company transformed the CBD industry with some innovation to production, distribution, or formulation. Something like that could be very valuable.
Alternatively, if you have certain products, like creams, sprays, topicals, pills, etc. and you innovate some new, more user-friendly packaging, this could be very valuable and newsworthy as well.
Reach Those Who Want Your Restricted Products with Optimum7
Whatever it is you sell, market, or promote, and however it is that you choose to approach the unique problems your product presents, it always helps to strategize with someone who's familiar with this particular minefield.
Fortunately, at Optimum7, we have decades of combined experience implementing a digital marketing strategy for eCommerce businesses with restricted products.
If you want to discuss your options for advertising restricted products online, then reach out to our team of experts today.