Optimum7 is a frequent customer of Turkish Airlines. This gives us a unique understanding of the potential for improvement within the company's online presence.
From a conversion, optimization, and marketing standpoint, Turkish Airlines is missing out on millions of dollars in revenue.
In this article, we provide a comprehensive overview of the problems, opportunities, and growth within Turkish Airlines' online presence. Our insider perspective provides insights into the benefits of taking advantage of these opportunities, including increased revenue, customer satisfaction, and brand loyalty.
The Negative Impact of a Poor Website on Turkish Airlines
The problems that Turkish Airlines have with their website are causing major headaches for customers and leading to lost revenue opportunities. The website's UI/UX design is outdated and fails to provide a seamless user experience, making it difficult to book a ticket.
Conversion optimization opportunities are not being capitalized on, leaving customers frustrated with the booking process. There is also a lack of a customer lifetime strategy in place, which means customers are not being effectively targeted and engaged throughout their journey.
Poor marketing funnels and a failure to effectively monetize the website are leading to lost revenue opportunities, especially in comparison to competitors who are better able to leverage their online presence to drive conversions. These issues are having a significant impact on the success of Turkish Airlines.
5 Crucial Optimizations for TurkishAirlines.com
Maximizing Turkish Airlines' online conversion and marketing potential requires a strategic and data-driven approach. Here are five ideas that can help you to achieve this goal:
Cart Abandonment Functionality
Location-Specific Ads
Destination Guidelines
Corporate Membership Outreach
Disorganized Marketing and Development
1. Cart Abandonment Functionality
By implementing the Cart Abandonment Functionality, Turkish Airlines has the potential to significantly boost its online sales. The system would be designed to remind customers of the tickets they left in their carts and encourage them to complete their purchases.
By sending targeted and timely follow-up messages, Turkish Airlines can tap into the psychological principle of scarcity. This makes customers feel like they're missing out on an opportunity and drives them to take action.
Just imagine what your potential customers would think when they see an email like the one below while considering which airline to choose from…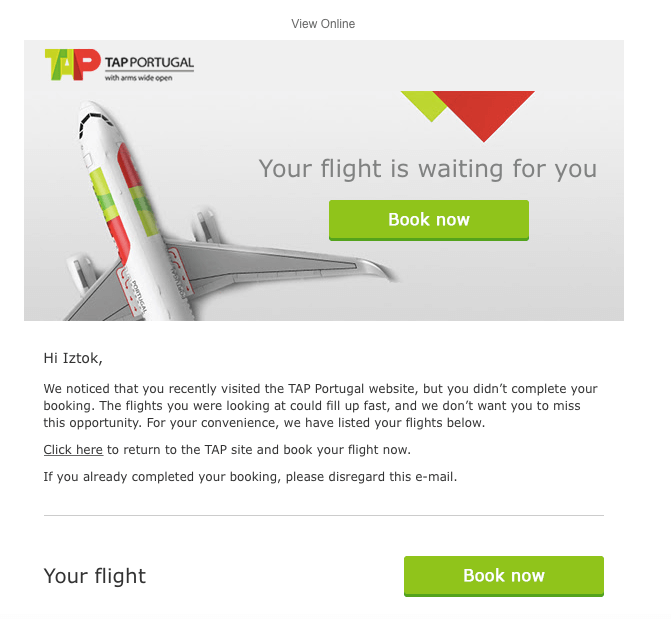 These follow-up messages serve as a reminder to customers. Even better, the system can be optimized to show the limited availability of certain flights and their increasing prices, further motivating customers to complete their purchases.
This could be a powerful tool for Turkish Airlines to capitalize on its online sales. Customers may feel a sense of urgency to take advantage of the limited offers before they're gone.
Customer Data
In addition to increasing online conversions, the Cart Abandonment Functionality would also help Turkish Airlines gather valuable data on customer behavior and preferences. This information could be used to optimize future marketing efforts, further increasing the company's online sales.
With a strategic and data-driven approach, Turkish Airlines has the potential to revolutionize its online sales and maintain its position as a leader in the industry.
2. Location-Specific Ads
Turkish Airlines can maximize its marketing potential and reach its target audience by taking advantage of location-specific advertising on social media platforms like Facebook, LinkedIn, and Instagram.
As people are constantly searching for affordable travel options, it's essential to promote special offers and deals directly to frequent flyers in the areas they are traveling to or from.
A well-executed campaign like this would only take a few minutes to set up and could result in significant revenue growth through increased bookings. By increasing the number of bookings, you can also adjust your prices based on the principles of supply and demand.
3. Destination Guidelines
As a leading airline with a long history of providing exceptional service, Turkish Airlines has the opportunity to expand its reach and impact by creating comprehensive destination guides.
Despite having a highly established and authoritative website, other websites with lower domain authority rank higher than turkishairlines.com on the SERP (search engine results page) when it comes to informational content about popular destinations.
To take advantage of this opportunity, Turkish Airlines can create comprehensive and engaging guides that highlight all the unique experiences travelers can enjoy at each destination.
Benefits
By including detailed information about local attractions, cultural experiences, dining options, and more, Turkish Airlines can position itself as a one-stop shop for travelers researching their next trip.
The guides should also include a clear call-to-action for booking, encouraging visitors to book their flights and accommodations through Turkish Airlines. This can help to drive increased traffic to the company's website and ultimately boost its online conversions and revenue.
Despite some previous attempts in this direction, there is still a lack of structure and organization when it comes to destination guides.
By carefully executing this strategy, Turkish Airlines has the potential to attract hundreds of thousands of new visitors to its website and establish itself as a trusted and authoritative source of information for travelers.
With a focus on delivering valuable and actionable content, Turkish Airlines can become the go-to resource for anyone looking to plan their next trip.
4. Corporate Membership Outreach
Unlock the potential of Turkish Airlines' Corporate Membership offerings by bringing your incentives to the forefront and making the sign-up process a breeze. The current state of corporate membership leaves much to be desired, with no advertising or outreach efforts and only a basic landing page to represent it.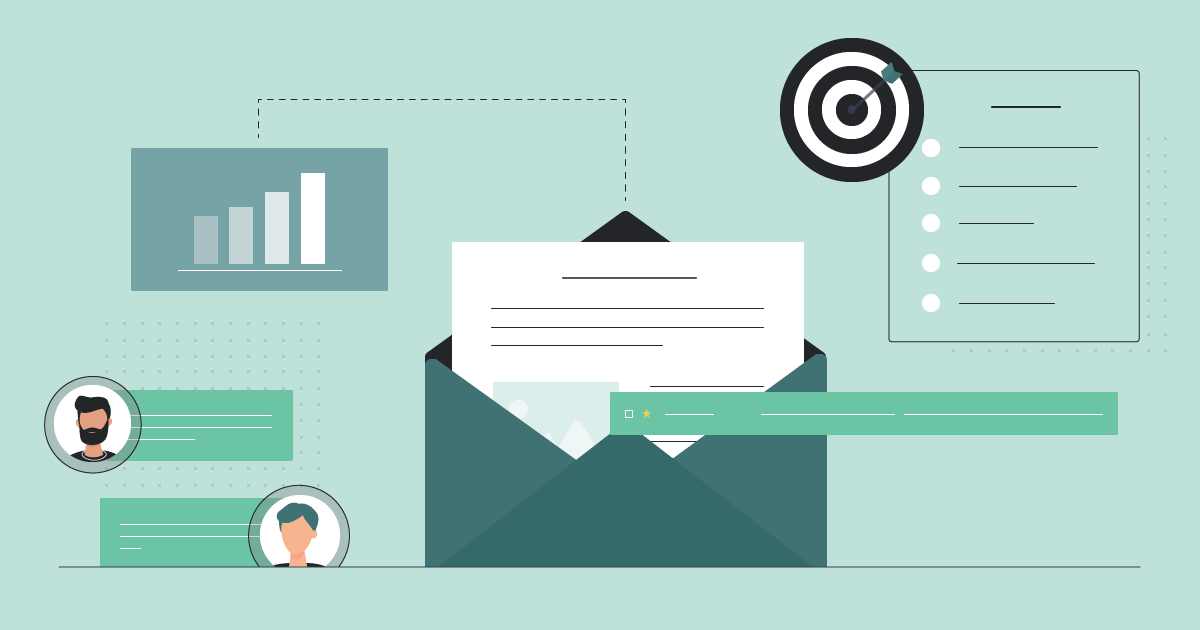 However, a well-executed and targeted LinkedIn campaign aimed at CEOs of organizations located in cities with direct flights to Istanbul could change all of that.
By utilizing the latest technology, Turkish Airlines can integrate all of its business-class frequent flyers and their LinkedIn accounts to determine if they own any businesses.
From there, the company can send highly targeted emails to these individuals, encouraging them to sign up for corporate membership. This simple yet impactful strategy could result in millions of dollars in additional revenue, as companies choose to exclusively fly with Turkish Airlines.
5. Disorganized Marketing and Development
Turkish Airlines is facing a major challenge: their marketing and development initiatives are disorganized, leading to missed opportunities for increased revenue and customer satisfaction.
With so many different agencies working on various aspects of the business, it can be difficult to see the bigger picture and effectively maximize conversions and marketing initiatives.
That's where Optimum7 comes in.
Our team of experts has extensive knowledge of the airline industry, including marketing strategies, conversion rate optimization, UI/UX design, business and financial management, consumer and buyer psychology, and price testing.
By bringing in a consultant who can bring all of these elements together, Turkish Airlines can get a comprehensive look at its operations and identify opportunities for improvement.
Unleash Turkish Airlines' True Potential
In conclusion, Turkish Airlines is facing numerous challenges with its online presence, which is leading to huge lost revenue opportunities.
By implementing the five crucial optimizations discussed in this article, Turkish Airlines has the potential to revolutionize its online sales, reach its target audience, become a trusted source of information for travelers, and maximize its corporate membership offerings.
If you are a manager at Turkish Airlines, contact us to learn more about how Optimum7 can help maximize Turkish Airlines' online conversion and marketing potential.