These days, we all take search functions on the Internet for granted. Being able to search an online store's website for specific products by narrowing down the search criteria saves time and encourages shoppers to make purchases because there's no frustration brought on by not being able to find what's wanted. Optimum7 offers 6 search and navigation functionalities that are specific to the BigCommerce platform. Check them out here:
These functionalities will help users are unsure of the exact phrase they're should search for, or filter their results by advanced criteria. You can store a search history to help them repeat an order, or even offer an assist with a recommended search feature. Check them out the details of these features and more here:
The Multi Search Functionality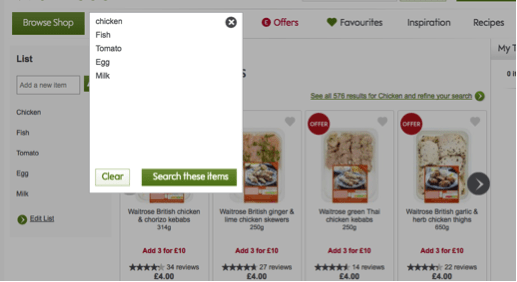 Sometimes people aren't sure what to type into search boxes to find what they want to find. Other times people have a good idea of what they want to look at, but it's more than one thing. In cases like these, Optimum7's Multi Search functionality comes in handy. This functionality allows users to type multiple words into your website's search function and the results will appear separated by keyword on a single results page. The Multi Search functionality reduces the number of times users must spend searching for products and improves the efficacy and user experience of your website.
Optimum7 offers Advanced Search functionality at a fraction of the cost of what similar tools are offered for. Your business can pay SearchSpring or Netopia more than $7,000 for this type of tool, but Optimum7 can give it to you for less without sacrificing functionality. With the Advanced Search functionality on your website, your customers can filter out search results by various categories tailored to your website and what's sold on it
Search History and Product History Functionality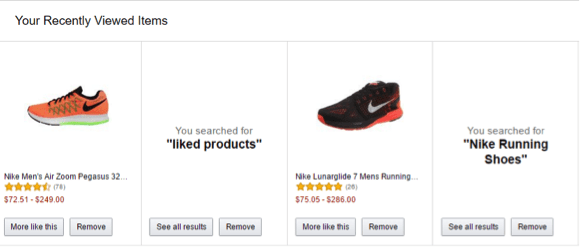 Once a customer has searched for something on an online store's website once, why must he or she do it again? The Search History and Product History functionality by Optimum7 makes it possible for your online store's website to provide returning customers with past records of items they've searched for on your website. The functionality keeps a permanent record of each customer's search queries and viewed products, which makes viewing the same products at a later date easy and quick to do. With this functionality, users have the ability to manage their search histories and remove items they don't want to be included. Customers being able to find products they've previously viewed or purchased increase the usability of your eCommerce website.
Search By Price Range Slider Functionality
 This functionality is pretty self-explanatory. Customers who have a specific price range in mind will appreciate the Search By Price Range Slider functionality on your eCommerce website. This functionality allows users to view products that fall into a selected price range. The slider is easy-to-use and it automatically loads new products as the slider is adjusted.
 Search Recommendation Functionality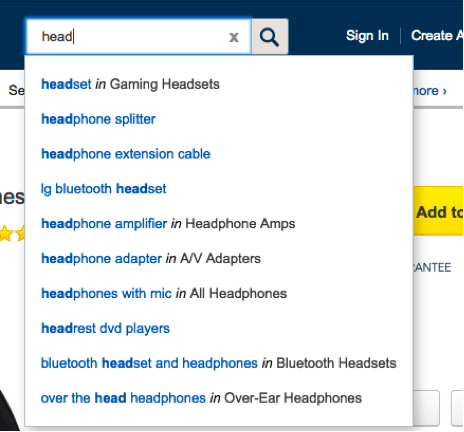 Completing search queries on Google has become a funny scenario as of late; however, it's an extremely useful tool, especially on eCommerce websites. The Search Recommendation functionality by Optimum7 automatically suggests possible search queries based on what users type into the search engine on your website. Suggested search queries, products, and categories appear below the search bar as users type in the search box. Users then can click on the search recommendations and be directed to those pages to see if it's what they are looking for.
 This functionality by Optimum7 allows users to filter search results based on the year, make, and model of products. This functionality is perfect for online stores that sell products with these types of criteria, such as businesses that sell cars, trucks, motorcycles, boats, or automotive parts.
These functionalities can also be implemented on Volusion, Shopify, 3D Cart, and Magento.
Contact Optimum7
Search functionalities like these make the difference between showing your customer what they want as soon as possible and losing their interest, a death sentence to websites in this era of quick content and short attention spans. Optimum7 has helped a number of websites improve their search features, and we are proud of the results. We look forward to doing the same for your store.
Whether your eCommerce store is focused on clothing, automobiles or even food, a superior search engine can help you organize your system better, and present yourself more effectively. They are a great way to learn about the priorities of your customers based on how they search as well. To learn more about these functionalities, contact Optimum7 today.