At Optimum7, we get this question a lot. And honestly, it's a tough question.
It's a big decision and one that's going to have a long-term effect on your business going forward. So it is understandable that you take your time and find the best possible option.
The most truthful answer is that it depends. We understand many people find that response frustrating, but it's accurate. If you just have a couple of products, and you're simply trying to start something small, but you don't really have a business plan, then your needs are different from larger operations.
If you're not really trying to grow because you're just testing stuff out, then you can use an open-source solution, like WordPress or WooCommerce. If you want to be serious, then we always recommend Shopify or BigCommerce.
Why Does Optimum7 Recommend Shopify or BigCommerce?
First, Shopify and BigCommerce are built for larger clients, which means they are capable of taking on larger projects. When you upload the data files for your products, you don't have to worry about breaking their site. This makes them reliable for smaller businesses that could be disproportionately hurt by losses from frequent downtime.
We know that these eCommerce platforms are tried, true, and tested. They're easier for digital marketing agencies to manage and market with, and they both offer an abundance of integrations to maximize the operability and efficiency of your online store. 
So when we're looking to do business with third parties, or looking to make big changes, this is definitely the way to go. Simply put, if you're searching for the best eCommerce platform for your online store, then you likely want a platform with an established reputation for providing results. That's why we recommend Shopify and BigCommerce.
Shopify and BigCommerce Have All the Systems in Place
With BigCommerce and Shopify, you can follow a series of simple steps and have an eCommerce site launched in, literally, 48 hours, as long as you have your products ready and you don't get stuck on a personal design or usability preferences. 
You're a merchant account, you're accepting credit cards, it's all in one place, and for what? For $20-30 a month? 
In return, you'll be empowered to scale your revenue from $100 a month to millions of dollars each month without any issues, and without the need to change platforms. That's the most important thing to consider: why invest in a platform that you'll need to upgrade from just as you're finding your success?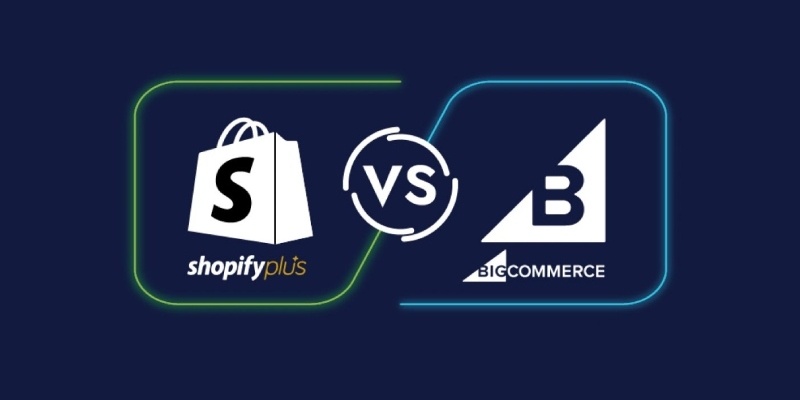 BigCommerce Enterprise and Shopify Plus When You Need It
Now, if you're already earning over $20 million in annual revenue, then your options change. For you, there's the Salesforce Commerce Cloud, Episerver, Sitecore, BigCommerce Enterprise, and Shopify Plus.
There are other enterprise solutions for you as well, such as the SAP Hybris site. You have several options, but the decision really depends on your volume and growth plan.
What if I'm Selling a Subscription or Customizable Product? 
Perhaps you sell a subscription, such as a monthly vitamin box, and you want a simple auto-ship functionality. Or, you offer a custom product where people upload stuff and need to see a preview, such as business cards. How do you determine what the best platform should be for functionalities like this?
Prepare yourself for that frustrating answer: it really depends on the customization that you're trying to offer. Out of the box, a lot of these platforms don't really service these objectives. 
If you need customizations because you're trying to accomplish something that's outside of what they offer, that's when you call in a development agency for help. We've had an abundance of diverse cases at Optimum7 in which eCommerce entrepreneurs call on us to develop the functionalities that empower them to realize their UI (user interface) and UX (user experience) goals. 
And we've built over 700 of these functionalities. 
Optimum7 is definitely well versed in what comes out of the box and what is customizable. We know firsthand that you're definitely going to need some help when it comes to that kind of stuff. You can actually see all of the functionalities we've built for eCommerce businesses on the Optimum7 website. 
Conclusion: What's the Best Platform for eCommerce Stores?
To reiterate, the best eCommerce platform really depends on factors like: 
What are your objectives?

What kind of product(s)/service(s) do you sell?

What kind of integrations are you going to need?

Do you need help figuring that out?

What's your infrastructure like?

What kind of inventory management system do you use? 

How many warehouses do you have? 

What's your fulfillment process?
Again, these factors do matter. If you're earning half a billion dollars a year, BigCommerce and Shopify probably aren't going to cut it for you either. You have to go with something custom, something enterprise.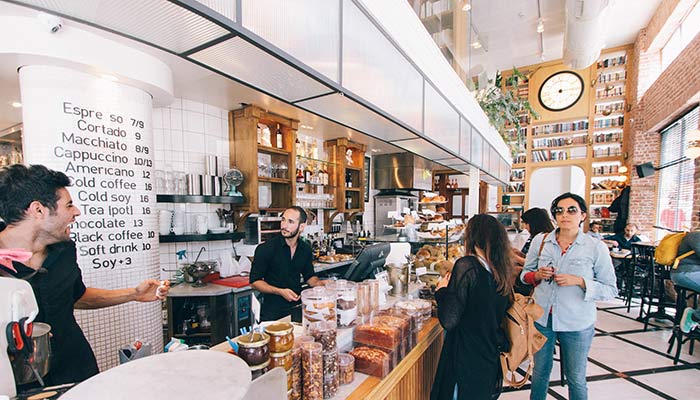 However, what if we're talking about a really small business? 
For example, you're making a few hundred dollars and this is more of a side hustle than a primary revenue source. Which platform should you use if you want to boost your side revenue to just a couple of thousand dollars a month?
Again, each of these platforms serves different purposes. It truly depends on if you're looking to scale long-term and if you're interested in having to do these migrations. 
Out of the box, you want to do something that is going to service you.
So you can go with BigCommerce or Shopify if you're not looking to do a huge migration down the road. However, if you're looking to stay super small, there's a lot of different options available for you. In addition to BigCommerce and Shopify, there's Volusion, 3DCart, and Shift4Shop. 
Are there any eCommerce platforms that you should stay away from?
We typically advise eCommerce entrepreneurs not to do a site on Wix or GoDaddy. They advertise as eCommerce platforms, but they're not well-suited for that purpose. They can be a nightmare to work with, making it difficult to sell at volume. 
Find the Best Tools for Your eCommerce Store with Optimum7
To summarize, if you're looking for the best eCommerce platforms, there are four to consider. You should look into WordPress and WooCommerce if you are starting out, and Shopify or BigCommerce if you want an eCommerce shop with serious growth potential. 
However, if you're searching for opinions, it's a safe bet that you can benefit from a reliable resource like Optimum7. In addition to the more than 700 diverse functions we've custom-built to serve eCommerce businesses like yours, we also have decades of combined experience getting eCommerce shops on their feet.
Like most things in life, you never have to face building your eCommerce dynasty alone. If you want to further discuss the best eCommerce platforms for your large or small business, then reach out to our team today.