What is Internet Marketing?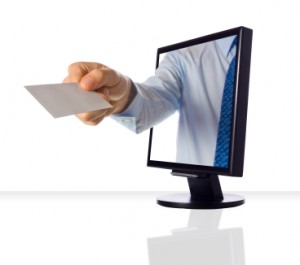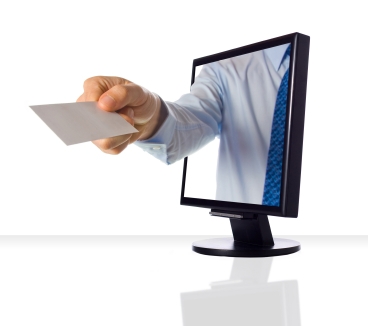 By definition, Internet marketing is the provision and promotion of products and services online. It merges the creative and technical aspects of marketing – design, development, advertising and sales. Since the advent of the Internet and search engines, Internet usage has steadily and rapidly increased since the 90s. The average number of searches per day has skyrocketed from 9,800 in 1998 to well over four billion in 2012 (source: http://www.statisticbrain.com/google-searches/). That adds up to over one trillion searches per year on Google alone!
Not only are people performing informational queries, but searches for products and services as well. This means that the majority of people find out about the products and businesses they buy and do business with through the Internet. However, search engine users usually only pay attention to the first page of search results – usually the top few results. Considering that more and more business is conducted online every year, it means that competition for these positions has grown and that they have major value to savvy business owners. It has come to the point where competition in local, national or international markets requires a strong online presence. Gaining and maintaining a position on the first page of SERPs (search engine results pages) influence users to trust the credibility, expertise and reputability of your company.
Internet marketing is made up of several different strategies including SEO (search engine optimization), PPC (pay-per-click), ecommerce, social media optimization, social bookmarking, affiliate marketing and online public relations – just to name a few. Each of these strategies, when implemented effectively, work in tandem to boost website visibility with the ultimate goal of increasing conversions. A conversion is the action you want a visitor to your website to take – a purchase, a phone call, a download, subscription, donation, form completion and so forth. It is whatever action-based goal you have created for your website.
SEO (Search Engine Optimization)
Divided into two categories, on-site and off-site optimization, SEO is a long-term strategy whose goal is visibility, popularity, relevance, authority and from these, increased conversions.
On-site Optimization is the development of a website's content and structure. The most important thing to remember when conducting on-site optimization is to write and build a website for users, not search engines. Because the ultimate goal of a search engine is to provide users with relevant results, search engine technology is continually advancing and has become more proficient in recognizing low-quality websites whose sole purpose is to generate hits and more vigilant in penalizing manipulative sites. This means that the ease with which a site is navigated and the quality of its content are increasingly important factors in achieving visibility on major search engines.
When it comes to website design and development, each page of the site must communicate with its other pages and all of its pages must communicate clearly with search engines. This is important because a spider that scans a website crawls through a page and indexes it in a database relevant to its keywords. It then follows each link on each page and indexes those pages into databases that are relevant to them and so on and so forth. Creating a strong internal site structure is important for users to navigate as well. They should easily be able to find their way around your website; it should be intuitive. A difficult to navigate, slow-loading and/or poor looking site will have your website's visitors clicking away from your page before they even give your content a chance.
The other aspect of on-site optimization is content. While many people think this applies to just the written aspects of a website, it also includes things like images and videos. Generating consistently new and fresh content is the best way to establish your authority. By conducting thorough keyword research, you are able to create content that is relevant to what people are searching for. Authority is extremely important to search engine metrics. Building authority for your content means that the content must be informational, original and relevant. Content that is too similar to what others have written, let alone duplicated, will largely be ignored and may even be penalized. The creation of content is an opportunity for you to demonstrate your expertise in your field and supply people searching for answers with the solution.
Content should be impactful and offer some kind of benefit to the reader or viewer; it should not just be some thinly disguised sales pitch. It is the number one way to brand your company – if it is implemented effectively. By providing sound information, helpful instructions, a different perspective or any number of other topics a user might be interested in, you begin to establish your expertise, which will go a long way toward building your authority. Consistently publishing relevant, original and impactful content will solidify your company as an authority in its niche and people will view you as a thought-leader in your industry and turn to you for answers to their questions and solutions to their problems. Keep your content solution-focused and informational; don't load it with promotional phrases. A short, direct and pleasant call to action at the end of an article lets users know the source of the work without the whole article conspicuously leading up to it. By offering some kind of intrinsic value to the reader you are more likely to get results in the form of conversions with a small call to action than a page full of poor sales pitches while simultaneously building your authority. The content should be so helpful that it convinces them to take the action you request, which is much more likely to get results than a continued series of sales pitches and fluff commentary that only brags about the company. Show people what you have to offer, don't just tell them!
Once you have an intuitive, crisp and authoritative looking website full of valuable information, what do you do with it? The foundation has been laid, but you still need to attract people to it. This is done through off-site optimization, which is the promotion of your content through a variety of online media including social media, social bookmarking and press release publishers and distributors.
Social Media Optimization
Social Media Optimization is the leveraging of social networking sites to promote your content. By joining sites such as Twitter, Facebook, LinkedIn, Pinterest and Google+, you have access to an online community of people interested in your niche, who are open to what you have to offer. This substantially increases the size of your audience (while maintaining relevance) and potential target market.
However, there are certain guidelines for successfully utilizing social media optimization in an Internet marketing strategy.
A social media account cannot be based solely on promotion. It is a way to genuinely connect with other people in your niche and related industries. This goes back to your content. By sharing something of value with your followers, you increase your credibility and authority. However, the sharing of content should not be restricted to articles that you have created. Instead, share articles from the thought-leaders in your industry. Share anything that you think your readers will find engaging and informative, regardless of the source. As long as it is accurate, informative, relevant and engaging – share it!
Remember that there are real people on the other side of your content. Use social media to interact with them the way would you in person. If someone comments on something you have shared, make it a point to respond and promote discussion. If someone retweets one of your articles, thank them. Follow industry leaders in your niche. Interact with them. This will allow for guest-blogging and story-pitching opportunities that are a valuable way to generate backlinks. A backlink is a link from an external website that links back to your website. These are extremely valuable to search engines when determining relevance and authority metrics – the metrics that affect the visibility of your website.
Social Bookmarking
On a social bookmarking site, users save links to web pages that they want to remember and/or share with others. It's like adding a favorite in your personal browser, except the lists of links are shared either publicly or within designated groups. Sites such as StumbleUpon, Digg, Reddit and Delicious provide a way to promote and spread your content while providing valuable backlinks that increase your popularity signals – a metric that search engines use to rank content – and therefore your visibility.
When your content is shared on social bookmarking sites, it has the possibility to get a lot of traffic and visibility, not to mention the fact that it might rank very high on search engines and other users may want to link to this great content. Therefore, sharing your "great content" on social bookmarking sites becomes a must.
PPC (Pay Per Click)
A pay-per-click campaign is an advertising model used to direct traffic to websites, where advertisers pay the publisher (a search engine or website) when the ad is clicked. A PPC campaign can give your website an initial boost of visibility while the groundwork is laid for a comprehensive, long-term SEO strategy. Extremely targeted and tailored, PPC incorporates keyword research, web design and content with the goal of attracting clicks from the people who are most likely to convert. Since this is generally run on a cost-per-click basis, it makes financial sense to keep everything as targeted as possible. In this model, website owners bid on high-search, low-competition keywords that they want to advertise for. Then they create targeted landing pages that are directly related to the keyword they are advertising for with an impactful call to action. Ads can be run in specific, targeted locations, which is especially helpful to local businesses, at different times of the day and for as broad or narrow a search query as deemed appropriate.
The key here is to make sure that there's a set CPA (cost per acqusition) dollar amount for each conversion. How much is a lead or sale worth to you? What's the break-even point? A CPA cost may vary from industry to industry. While it might cost $20 to get a lead on cleaning services, it will probably cost much more than that to get an insurance lead. The numbers always have to make sense from an ROI standpoint and the only way to get the numbers is to track everything (clicks, cpc, ad spend and conversions) accurately.
Ecommerce
Ecommerce is the virtual storefront of a business. It is a website where consumers browse and purchase products. The platforms and systems used to host an ecommerce website number in the hundreds. Choosing which one to install depends on your product, what functionalities you require and should be customized to suit your goal. Ecommerce systems have the ability to keep an inventory of your stock, track shipping, gather, analyze and categorize data about your visitors (demographics, shopping history and behavior) so that you can target different groups with different promotions and coupons and a variety of other functionalities. Because each business runs differently, the ecommerce hosting option chosen should be suited to that model and what that means in terms of necessary functionality.  Most importantly, the Ecommerce platform that is chosen must be SEO-Friendly.  This involves much internal functionality and is best evaluated by an internet marketing professional.  However, it is safe to say that the platform used must be very flexible so that all products, their descriptions, their options and more can be uniquely indexed so that the search engines see the content associated with each item as unique or non-duplicate.
Internet Marketing for eCommerce sites can be a completely different ball game. The processes such as content generation, backlinking and actually promoting the products for sale differ greatly from sites that just offer services.
Affiliate Marketing
Affiliate Marketing is a variation of performance-based marketing where a business partners with one or more affiliates and rewards them for leads brought on by the affiliate's own marketing efforts. In short, a business will pay a commission for each sale made that came from a lead generated by the affiliate. For example, if you sell something for twenty dollars and make a ten-dollar profit, you could give three or four dollars commission to the affiliate who generated the lead for your business. The trick to successful affiliate marketing is to find good affiliates and a good network, such as Share-a-Sale, which costs about 600 dollars to set up, Commission Junction or Linkshare, which can cost 6,000 dollars to set up.
Online Public Relations
Any Internet marketing campaign should include online public relations. With the majority of people researching the companies they do business with online, a business's online reputation is now more important than ever. With third party review sites such as Yelp! and Google Local, the speed with which reviews, both negative and positive, are posted is lightning fast. This can be promising or intimidating, if not downright terrifying.
If you don't do this already, it's time to find out. Do a quick test and see how your company is represented. Pull up a search engine and search for your company. See what people are saying. Is it what you want to hear? Are there complaints, factual errors? If you see only positive results, then keep up the good work; maybe even throw out a few thank yous or a coupon for positive reviews. But if you see negative ones, take a deep breath because there are ways to promote your positive reviews and push the negatives into SERP oblivion with a reputation management campaign.
Recognize that leaving negative reviews hanging out there with no response is not a responsible way to maintain your reputation. Even if the negative reviews are not about your company directly, but a bad experience due to something like weather or crowds, it is important to respond and offer some sort of consideration. Negative reviews of any sort can hurt the number of sales you get from your online efforts.
The first step you must take is to find recent negative reviews and respond to them. Sympathize with their complaint and express your desire to resolve the problem. Offer them an email address or phone number where they can reach you to further discuss the issue and come to some kind of resolution. This takes the conversation offline but still allows other users to see that you care when things go wrong and that you attempt to fix them. However, do not respond to old reviews or reviews that aren't on the first page of results. Responding to these reviews will only increase the relevance factor and their visibility because of the "freshness factor" that is a key element that Google et al uses to rank web pages. Keeping track of your online reputation and publicly asking people who have had a negative experience with your company to contact you for a resolution are important to maintaining a strong online presence that generates leads and results in conversions.
The Internet is the Marketing Medium of the Future
Because of the rapid increase in the use of the internet to find all kinds of products, services, organizations and tools, a marketing strategy centered around the internet is the modern way to advertise and promote what you have to offer. Internet marketing is also the best form of marketing because it actually offers a way to track and analyze data. This means that strategies can be created, tested, revised, retested and refined so that your website is optimized to generate as many conversions as possible.
To learn more about the different aspects of Internet marketing, check out our articles section. To begin an Internet marketing strategy, contact Optimum7 today!