If you own a B2B business, lead generation can be a stress-inducing aspect of your operations. Fortunately, there are a few options for reaching out to potential clients. 
5 Most Common B2B Lead Generation Techniques
1. Attract Inbound Leads Organically
To attract inbound leads organically, your website must be visible on SERPs. This means that you have to invest time and resources into your SEO strategy.
2. Utilize Google AdWords to Advertise Your B2B Services
Google AdWords is a great option for many, but it can be prohibitively expensive. For example, in the SEO industry, you'd likely be paying up to $15 per click.
At Optimum7, we spend around $20,000/month on AdWords, and we receive around $200 in leads – and conversions are difficult because of the extensive competition. So you must weigh your options against your budget.
3. Leverage Influencers to Promote Your B2B Company
Alternatively, you could advertise through specific influencers based on the types of products that you have. You could also do paid ads through social media, like Facebook and Instagram.
4. Publish PR Placements in Your B2B Industry
Another reliable option for some businesses is to leverage industry magazines for PR placement, which might give you some visibility on some leads.
5. Present Your B2B Company at Industry Trade Shows
Finally, you could build relationships at trade shows. However, these are often hit-or-miss: you either do great or you do really, really bad.
The Benefits of Cold Outreach in B2B Sales
The fact is that many people don't do cold outreach. Generally, this is because cold emails that convert require your sales team to "warm up" the lead and many aren't good at doing this.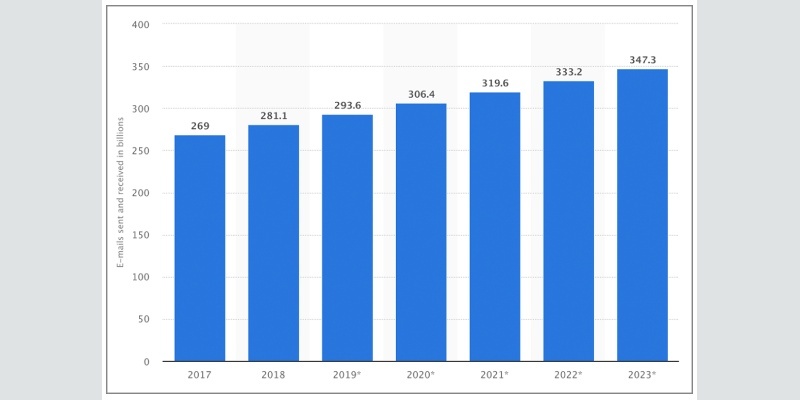 Whether because they think of time as money, or because they haven't been properly trained, many salespeople expect to say "We know we can do ABCD for you," and hear an immediate response of "Sure, show me how you do it" from the lead.
How is Cold Outreach Different from a Warm Inbound Lead?
They still need to be won over, right? Not only do they need to be won over for conversion (a primary goal), but you also have to get them onboard for the next steps in the sales process.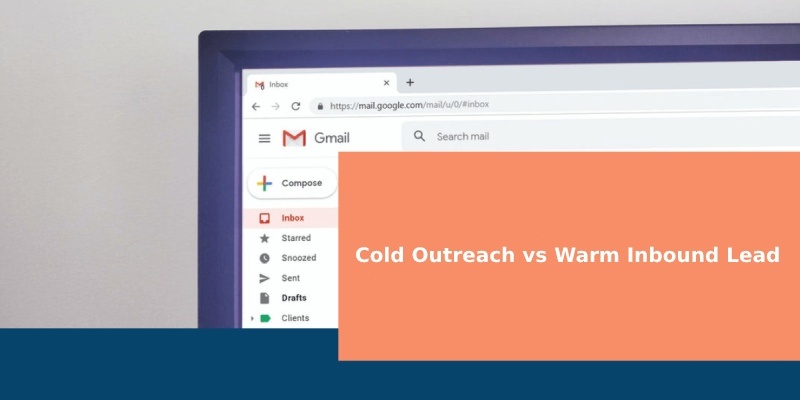 Because we all know that there's going to be a series of calls throughout that process. From the moment that the lead first comes in, to every moment wherein they agree to continue the conversation with you, they have to be incentivized to stay on the journey.
So, on that first cold calling, it's critical that you provide as much value as possible.
This comes from having a knowledgeable sales engineer who understands not only how to sell, but also what the process will be like, at every step, for delivering the service or product that you're offering.
The potential client must feel confident that your sales staff can provide an accurate picture of what your future relationship will entail.
For example, at Optimum7, we use a couple of different strategies for making the experience feel more personal.
We share our screen, we always show our faces, and we guide them through what we see on their sites that can be improved and optimized.
In other words, we dive in and show them a personalized audit, so that we can establish trust. This trust is vital for later, as it warms them up for the final step of discussing our proposed strategy and the subsequent pricing.
Step-by-Step Cold Emailing Tips for B2B Lead Generation
Here, we'll break down the strategy that Optimum7 uses in lead generation.
It's been a huge success for us, and there are many B2B companies that can take advantage of this cold email outreach campaign strategy to increase leads in their own industry.
1. Produce Marketing Videos for Your B2B Products and Services
So the number one thing is that you must produce branding videos that you can use for targeting. Ideally, these should be at a length of around 45 to 60 seconds.
2. Identify Your Target Audience of Potential B2B Clients
As an example, let's assume that you're trying to reach all of the VPs at target-market companies with between 100 and 1,000 employees.
There are email finder tools available to help you gather all of the necessary data, such as phone numbers and email addresses.
3. Create Custom Audiences of Your B2B Leads on Social Media
Once you have this data, head to Facebook and LinkedIn. These are very popular social media sites for professionals, so they represent fertile ground for lead gen.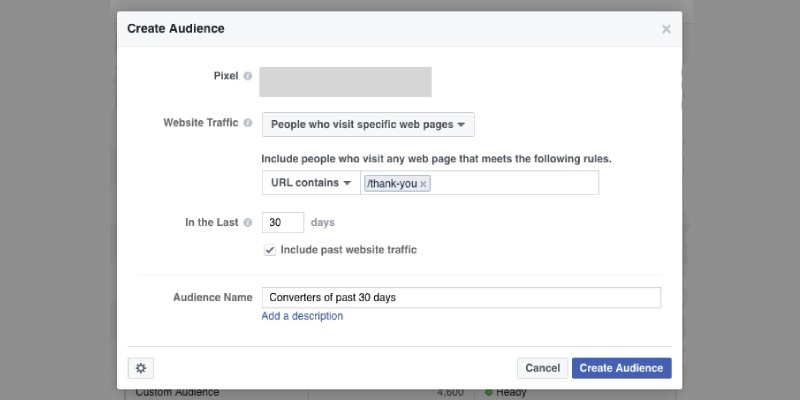 Create a custom audience using the emails, names, last names, and phone numbers that you've gathered.
On Facebook, you'll probably have around 2000 matches, if you're lucky. On LinkedIn, however, you'll have many more, because LinkedIn already stores all this data, so custom audiences are pretty powerful through their platform.
4. Target Custom Audience with Your Video Marketing Campaign
Now, create marketing campaigns with your videos, targeting your custom audience for a period of two to four weeks.
These videos will familiarize your potential customers with your branding, making them more amenable to your cold email marketing later.
5. Review the Results of Your Social Media Marketing Campaign
During your video campaign, you will be able to see who is watching your videos, how frequently they watch them, and for how long.
This gives you valuable insight into how to develop cold emails that get responses by revealing who should be targeted, and what subjects caught or held their attention.
6. Strategize for Cold Outreach to Your B2B Leads
Now, you can create a specific cold email outreach strategy. Cold outreach campaigns should consist of an initial email and three follow-up emails.
One of the most crucial points of a cold email outreach strategy is subject lines. cold email subject line should be 60 characters or less. You need to catch your potential client's pain points.
Consider how to communicate in a cold email to a potential client.
Your sales team: "Hey, I'm John from 'B2B Company.' Do you have five minutes for a phone call this week?"
The lead: "No, I don't have time because I have no idea what you're offering me."
There's no value. There's no personalization.
So what you should do is create the script for these four emails, and hyper-personalize the first sentence.
To hyper-personalize, take a good look at your target's social media profiles. What are their interests? What college did they attend?
If, in the first sentence of your outreach, your salesperson says:
"Hey there, I saw that you went to FIU and that you were on a soccer scholarship. I actually played soccer in college. Blah-blah-blah."
…that will feel much more relatable. Showing interest in them as people – not prey – makes it more likely that you get their attention.
It's much easier for them to say 'yes' to a 15-minute call if they know that they'll, at least, get a good conversation out of it.
In fact, we don't end that first cold call email with a sales pitch.
We end it with value.
Cold Email Lead Generation in Summary
Gather data on target audience
Use data to construct a custom audience on social media
Produce and share short videos about your service or product
Retarget your audience with hyper-personalized, cold emails
End your first conversation with a Call-To-Action (CTA) that provides value
This strategy works with direct mailing campaigns, as well. Conducting research, and being hyper-personalized in your approach, will increase your success rate.
Better still, you can often afford to be more direct with the CTA in direct mail.
So, for example, if the lead likes cigars, you could send a cigar in the mail, accompanied by a short letter that reads: "Let's grab a glass of scotch, and talk shop."
Developing B2B Lead Generation That Demonstrates Value
Maybe you want to give them an audit. Perhaps you want to give them some sort of consultative checklists.
Either way, something needs to happen after that first call, right?
Fortunately, there's a way to specifically send out follow-up emails as well.
At Optimum7, we use specific cold email tools, such as Land List and Woodpecker to personalize and automate cold emails, and Mailgun for mass email marketing.
LinkedIn is actually very powerful from a B2B standpoint.
When you start a conversation, one of the first things you do is you connect with them on LinkedIn.
Once you do that, it becomes an omnichannel approach: you assign the process to one team member, and they keep providing value until the lead goes from cold, to warm, to hot, to Client.
Lead generation through email marketing isn't an easy process.
It's a very specific process.
But it's not difficult to start the conversation. By optimizing your targeting, and hyper-personalizing your cold outreach, you maximize your B2B cold email response rates.
However, you must be diligent and have patience. It's often very difficult to close for three important reasons.
3 Reasons that B2B Sales Can Be Difficult to Close
You must demonstrate that you're an expert
You must provide sufficient value to incentivize your lead
Sometimes, it comes down to timing
Essentially, "timing" is the root of it all. It can often take a significant amount of time to properly demonstrate your expertise and to adequately clarify the value that you can provide.
Finally, "timing" can often come down to luck. For example, you put in months establishing a relationship, but the priorities of the target company have shifted, so they no longer want to focus on the areas you serve.
At Optimum7, we've had a lot of these conversations. In fact, we've had several conversations that ended up taking over a year-and-a-half before we finally got the big "YES."
Building B2B Relationships
Generating leads isn't simply about closing. For example, another issue of timing may be that you've invested resources fostering a relationship, but then the lead no longer has the budget for your services.
However, he may have a few friends who have the budget. So, instead of simply closing the door and counting it as a loss, it may be in your best interest to maintain the relationship you've established.
That's where lead nurturing comes in.
If you're not constantly messaging your prospects and your customers, as well as the leads in your pipeline, then you're losing a lot of opportunities.
You can use automated nurture flows with AWeber, Autopilot (sales funnel automation tool), and ActiveCampaign to make it easier to keep that line of communication open, and hold the prospect's attention.
But lead gen through email marketing campaigns takes time…
Keep in mind, while these cold emailing tips for lead gen work, the strategy requires diligence. It can often take at least 90 days just to get it off the ground. Furthermore…
B2B marketing is not cheap.
You can't do this for a few hundred dollars. You can opt for a lead generation strategy based on the total number of leads, but you're still going to end up paying around $250 per contact. So, you're paying out $250 for each potential client to whom you're introduced, and you'll still be writing cold emails.
Inbound leads are always going to be the best.
Inbound, organic traffic on a branded term means they know who you are and they're actively looking for you.
As we've repeated, one of the most significant, yet uncontrollable, factors in a successful sales process is timing. Very rarely are you going to find somebody in the right place, at the right time with cold email campaigns.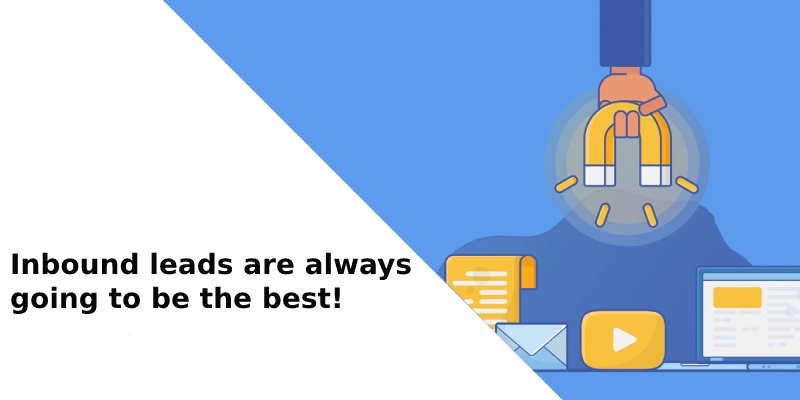 Realistically, it could take a year or more to get a response.
So, from both a marketing standpoint and a business standpoint, inbound-organic is definitely the most ideal form of lead.
However, generating inbound, organic leads comes with establishing brand awareness, first, then immediately illustrating how you can provide value.
That way, they know what to look for, and they know who to look for. Once these leads do start to come in, they enjoy a much higher close rate.
For B2B, we definitely suggest that you have an outreach process. Companies that do $1 million to $10 million in business are more likely to be Googling this stuff, thereby generating inbound, organic leads.
But businesses that do over $20 million, they're not searching online for PR, SEO, and eCommerce experts.
They're too big.
They're asking a buddy of theirs who they should be reaching out to for these roles. CEOs ask CEOs, CTOs ask CTOs, and Vice Presidents ask Vice Presidents.
So if you can attract awareness with your video campaigns, your cold emails are going to work.
Hit Your B2B Leads with a Big, Bad, Bold Offer
At Optimum7, we have an internal process that works with larger accounts that have around 500 employees. We record a short, ~60-second analysis video for a specific company wherein we conduct an audit of their eCommerce website.
At the end of the video, we drop a big, bad, bold offer: "I can find you $2 million in 90 days, or I'll work for you – for free – until I find you that $2 million."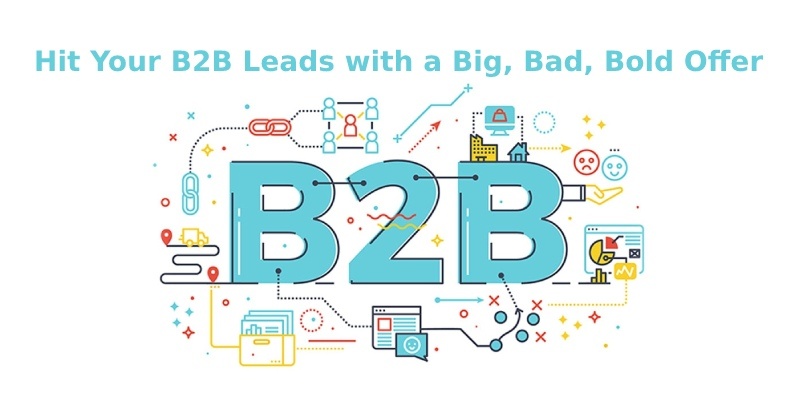 Here's the thing, sometimes we don't get a response back, but that's not the point. Instead, the intention is to post the video on LinkedIn, and retarget every single employee of that company.
If you can identify organizations that must be your clients, this process works like a charm.
Discover How Optimum7 Adds Value to B2B Lead Generation
From a B2B standpoint, this is what you need to think of:
How important is the attention of a CEO that runs a $50 million company?
How can you differentiate your message from everybody else?
Without a specialist, are you leaving money on the table?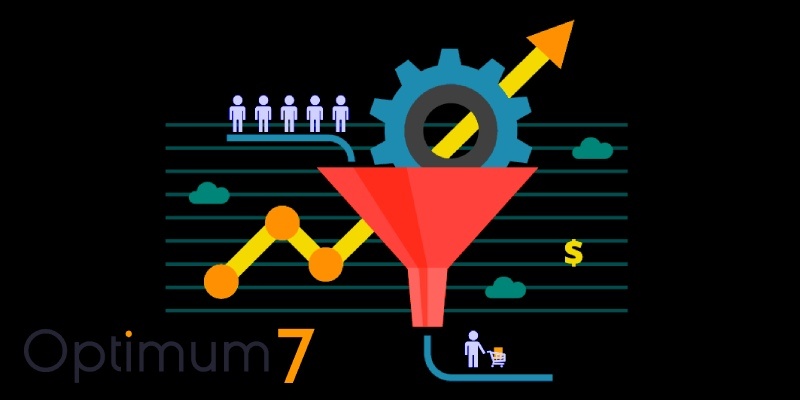 Producing videos, creating custom audiences, and automating hyper-personalized email flows can maximize your visibility with your target companies.
This makes it so that, when that CEO asks their CEO buddy for a name, yours is much more likely to come up.
However, thoroughly identifying areas for improvement, properly ideating a strategy, and diligently maintaining that course of action requires a significant proportion of your attention.
Are you confident that you aren't leaving money on the table?
Are you sure you want to bet on that?
At Optimum7, it's not only our expertise to manage B2B lead generation campaigns, it's our passion.
If you want to know what big, bad, bold offer we have for you, reach out to our team today for a free audit of your B2B eCommerce website.
FAQ – B2B Lead Generation Using Cold Email Outreach
How do you generate leads for a cold email?
When you're looking for new customers, it's essential that your lead generation strategy is on point. Here are the steps of an effective cold email lead gen strategy:
Gather data on target audience
Use data to construct a custom audience on social media
Produce and share short videos about your service or product
Retarget your audience with hyper-personalized, cold emails
End your first conversation with a Call-To-Action (CTA) that provides value
Also, there are a lot of cold email automation tools such as SmartReach in the market that can increase your email deliverability score and make the process easier for you.
How do you write a cold B2B email?
Cold emails are a great way to be professional and get your message across.
Write catchy subject lines that are short and sweet. Keep it around 100 words so you don't over-estimate the reader's attention span, use internal linking in your text if possible.
Because readers love reading about other stuff besides just one point from their perspective.
Send them on a little mini-adventure with GIFs or emojis to make things more interesting!
Proofread before submitting a cold email will always ensure its readability which is crucial when trying to get responses back from recipients.
What is B2B cold email?
Cold emails are a primary tool of online companies that sell services and products.
These types of messages can be used to initiate contact with potential customers, as well as help them get started on building relationships for future marketing initiatives such as social media posts or newsletters.
Many businesses use cold emails to reach out and start their relationship with potential clients.
These are often used by companies that sell services or products on the internet, but can also be very effective in building relationships between two parties who may never have met before!
How do you do a cold email outreach?
Cold email outreach is an effective way to reach out and engage with potential customers.
This process starts by identifying your goals, followed by the preparation for a successful cold-outreach campaign in steps one through five – remember that it's necessary before sending any emails!
1-) Set Your Goals.
2-) Identify your potential customers.
3-) Create compelling cold email copy.
4-) Perform a sanity check before sending the email.
5-) Send follow Ups.
In order to make this process easier, you can use one of the cold email outreach tools such as GMass and QuickMail.