Manufacturers around the country are starting to realize the potential marketing their business online has in terms of scaling their business and increasing revenue. Manufacturing companies who invested in internet marketing early on are now seeing their investment pay off as their businesses go through unprecedented growth. while those companies who stuck to outdated methods are now scrambling to catch up. Thankfully, it's never too late to start.
Whether you're a manufacturing company looking to improve on a specific facet of your digital marketing strategy or you need to grow your online presence from the ground up, Optimum7 has over 12 years of experience helping industrial companies grow their business online and use internet technologies to increase efficiency.
Here are some of the top strategies we recommend as well as some of the benefits of internet marketing for manufacturing companies.
Digital Marketing Services for Manufacturing Companies
Optimum7 has over 12 years of experience marketing for manufacturing and industrial companies online. We have the tools and skills to help you execute any internet marketing strategy including:
SEO
Web Design
PPC
Software Development
Consultation
…and more. For a full list of our services, visit our services page.
Why Manufacturing Companies Need Internet Marketing.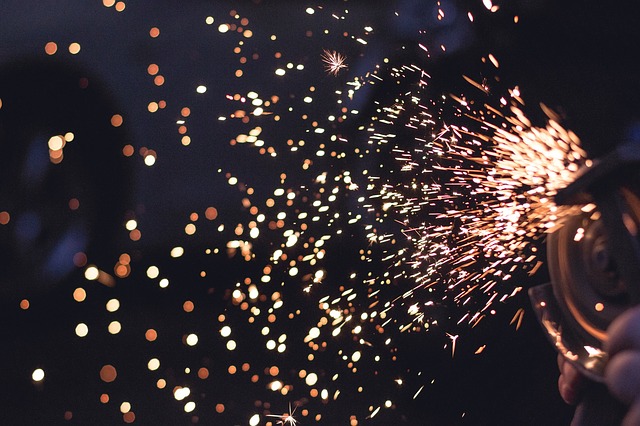 Traditionally, marketing for manufacturers meant trade shows, brochures, cold calling, and relying on personal networking. While these still hold a place in your manufacturing marketing strategy, digital marketing reshapes the relationship between advertiser and consumer.
In the past, consumers relied on the seller for information. This meant that when a potential client or customer needed information about a product or service, they would go to a salesperson who could, in turn, influence a buyer's decision making.
Then, as technology grew, two things happened:
The internet allowed consumers to conduct their own, independent research without having to rely on their information from a salesperson.
In today's typical B2B transaction, buyers have usually already done a significant research by the time they decide to contact a vendor. Marketing online means that you can still enter the customer's purchase decision while they are still in the information gathering stage.If your potential customers are asking question online and searching for answers, you can position yourself to be the source that answers those questions. This, in turn, builds credibility and positions you as an expert within your field.
Consumers became more adept at avoiding and ignoring sales pitches.
Studies have shown that the average person is subjected to over 4000 ads a day, in one-way or another. As a response, consumers have learned to tune out and avoid intrusive advertisements and marketing efforts.Instead of interrupting consumers' daily lives with ads or messages, digital marketing allows you to provide valuable information to people who are already interested in your products or services. You aren't selling, you are an expert resource which your audience is using to make an informed purchase decision.
Results We've Generated
Average Increase in Website Traffic
+97%
Average Increase in Conversion Rates
+52%
Monthly Total Leads Generated
3,000+
We become an indispensable resource for our clients to drive traffic and leads.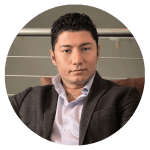 See How We Can Help
You Grow Your Business
3 Essential Internet Marketing Strategies for Manufacturing Companies
1. Web Design
Having a professional, clean, responsive and well-organized website is the foundation of your online marketing efforts.
A good website is
Aesthetically pleasing. Having a clean, modern website builds trust in your audience and makes them less likely to leave, or "bounce", from your page. Studies have found that you have 4 seconds to capture the attention of a site visitor before they leave your site. That means, your site needs to be engaging from the get-go.
Easy to navigate. Your website navigation needs to be organized and intuitive, allowing users to find the information they need without confusion. This not only helps visitors navigate your site, it also helps with your SEO.
Mobile-Friendly.Over 50% of all web traffic is now on mobile devices, and this number is only expected to increase. You need to get ahead of the curve and have a site that looks great on desktop and mobile.
Strategic. What is the purpose of your site? To sell your products? To generate leads? Phone calls? Your website can be more than just your digital business card. You need to take a strategic look at what action you want the customer to take when they visit your site.
…of user impression of your business's credibility is based on your website design.
…of B2B Marketers say SEO generates more leads than any other marketing initiative.
SEO
Search Engine Optimization is a marketing strategy that employs a wide-range of tactics to improve a website's appearance in search engines. Google is the most popular website in the world and, more often than not, the first place people go when looking for something online, whether it be a question, product, directions, etc.
SEO identifies which search terms are profitable and relevant to your business and strategically optimizes your site to target those search queries. SEO allows you to generate traffic to your website from an audience that is looking specifically for your products or services in a non-intrusive manner. Since people are finding your site organically, through their own research, they will trust your business and are more likely to make a purchase.
SEO and a long-tail strategy. It can take months of diligent work and careful monitoring to see the benefits of SEO. Once your strategy is working in full effect, you can see positive results that last for years to come.
3. PPC
Pay-Per-Click (PPC) Advertising is a model of internet marketing in which advertisers pay a host site a fee every time their ad is clicked. PPC allows you to get your website visible to a relevant audience on some of the world's most popular sites, such as Google or Facebook, without having to put in the time and work required by SEO.
PPC allows you to target an audience based on metrics such as age, location, interests, demographic, or by what they search for on search engines. The fee you pay a host site on a per-click basis, know as the cost-per-click, changes depending on how competitive the keyword you are targeting. Companies, in turn, bid on how much they would pay to have their ad shown for that particular term.
Anyone can set up an ad on Google or Facebook and start generating clicks, but whether you can turn those clicks into profit is a different story. A click is not a guaranteed sale. Without a strategy in place to convert that click from visitor to customer, you can easily throw money down the drain.
…of buyer-intent keywords are paid clicks.