BigCommerce to Oracle ATG Migration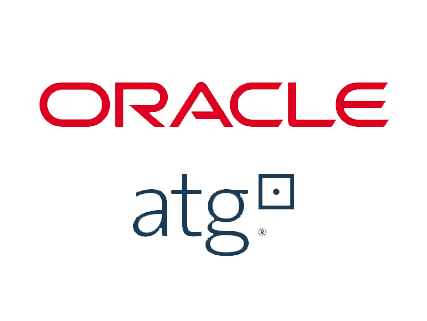 Decided to switch eCommerce platforms from BigCommerce to Oracle ATG?
There are many reasons why you may be considering a BigCommerce to Oracle migration. When it comes to choosing the right eCommerce platform for your online store, customer satisfaction is at the top of the priority list. However, the backend of your online operations is equally important. If your current eCommerce platform cannot successfully handle your growth, it will be impossible to maintain a high level of customer satisfaction! If you're looking to migrate your BigCommerce site to Oracle, then that can mean only one thing—you're business is growing! While BigCommerce can accommodate small and medium-sized businesses as well as large enterprises, it makes sense to switch to a platform that specializes in specifically optimizing enterprise level businesses. Ultimately, a BigCommerce to Oracle ATG migration will setup your eCommerce business for long term success.
Optimum7 can help you make the switch without any stress, headaches, or fear of losing data or sales. Our experienced migration experts have over a decade of experience streamlining eCommerce businesses just like yours. Save yourself the time and effort of trying to do everything yourself. Call Optimum7 and let us help you migrate from BigCommerce to Oracle.
What kind of data can be migrated from BigCommerce to Oracle ATG?
What kind of data can be migrated from BigCommerce to Oracle ATG?
Product images and descriptions, product attributes, product variants, SKUS
Categories and category images
Customers' contact information
Invoices, orders, coupon codes, and other sales-related information
Additional Options
Re-organize your inventory to a proper parent/child listing
Add custom functionalities that improve shoppers' buying experience
Safeguard your product images URLs
Bulk edit your category names and descriptions without HTML tags
301 redirect during eCommerce migration to avoid loss of or decrease in organic traffic
How It Works
1.

Request a Quote from Optimum7

2.

Provide All Shopping Cart Details

3.

Choose All the Data You Want to Transfer

4.

Optimum7 will Migrate the Data

5.

Review & Enjoy Your New Store!
Suggested Functionalities
We have already migrated more than 2,000 eCommerce stores!
BigCommerce
Pros
24/7 Customer Support
High Speed & Security
Built-in Marketing Features
Good Customer Service
Cons
Platform and Credit Card Fees
Default 5-Step Checkout Process
Limited Email Subscription Lists
Locked-In from Migrating Carts
Oracle ATG
Pros
Multi-channel sales with powerful personalization
Best in-class management functionality
Multi-site support
Built-in application for the iPhone
Selecting placements platform
Cons
The security features of Oracle ATG do not include field-level security and password management.
The software does not offer administrative features such as document management, estimates, and quoting.
The cost of the platform is approximately over $500,000 for the first year and over $100,000 the second and third year.
Why migrate with Optimum7?
Optimum7 provides a fully automated migration that doesn't require any programming skills on your part. Through our services, you're guaranteed to achieve an effortless and successful switch, free from bothersome bugs and glitches. You'll have a newly established store that will provide the transformation you're looking for with everything in tact.
---
70+ SUPPORTED CARTS
100% UPTIME OF YOUR SOURCE STORE
PROFESSIONAL 24/7 SUPPORT