How Much Does a Website Re-design Cost?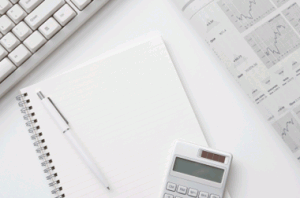 The face of the internet is changing.  Are you ready?  How user friendly is your site?  Is it time to redesign your web site?  If you decide to take this road, how much is it going to cost you, and is it a good investment?
Why re-design?
Perhaps your website site isn't effective.  Maybe you're not getting enough traffic, or it's just not driving your business the way you need it to.  At one time, you may have had a very useful site, but you've been noticing a decline in traffic.
With the introduction of Web 2.0, many sites are scrambling to create a more attractive user friendly site.  Major players like Yahoo are implementing alpha transparency in their colors to make their sites more appealing and funnel customers to them.
Another reason to redesign is to implement new functionalities.  New bells and whistles are being introduced on the internet constantly, and allowing your business to fall behind can prove fatal.  A professional web design company will integrate an appealing look with limitless functionality to attract new clientele, and keep them coming back. Also, with the new design technologies, it's essential to make your site Google Friendly for increased visibility.
How much money?
Web site redesign can run you anywhere between $3,500 up to $100,000 and more. It all depends on what your specific site needs to make it work for you. Average website re-design should cost around $6,000 for a small to medium sized business. At Optimum7, we will help guide your redesign through four basic principles:
Research is an important first step.  What is and isn't working about your site?  What does your competitor's site look like?  How can your business use the things that are working for them?
Building a strategy comes next.  Knowing how your clients will scan your site, then exploiting that information by implementing the optimum set of elements to not only attract customers but keep them coming back is vital.
Without a creative site, you won't achieve effectiveness on the internet.  Users want something new, attractive and different.  Your redesign should provide them with that.
However, creativity alone won't sell your site.  Execution is key.  The coding behind your design helps search engines identify your site, and when written well, can get your site listed above your competitors.  Without properly executed coding, searchers won't find you, and you can forget about growing your client base.
Additionally, a professional web design company can bring these principals and be able to integrate them seamlessly into your existing content management system, offering you the most painless redesign process possible.
Most importantly, your cost should include you.  We will work with you through every step of the redesign process showing you their progress, bouncing ideas off of you, and gaining your approval.  You should not be surprised by the final product in any way, shape or form.
Is it a Good Investment?
Your web site is your first impression with your online client base.  It's not like handing someone a business card after they've had a chance to speak with you.  It has to make an impact in order to keep users on your site, and ideally convert users to clients.  A good redesign will pay exponentially and can help increase your sales and productivity tremendously.
Contact Optimum7 to discuss getting your web site redesign started today, we guarantee your satisfaction.