Web Marketing Search Engine Optimization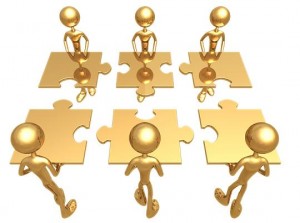 Search Engine Marketing must be customized solely for your business. Out of the box solutions do not work with web marketing. A little about search engine optimization: search engine optimization is the process of promoting an internet website to result in a highly visible listing on the major search engines including Google, Yahoo, Bing, etc. There are 2 notable forms of search engine marketing. These two forms are SEO of Pay per Click (PPC).
SEO listings, otherwise known as organic or natural listings, represent the top 10 most relevant web pages for the keyword being searched on the search engines as rated by Google. The results of these searches are earned through successful SEO and no money is paid for relevancy or ranking to Google.
Pay per Click is an internet advertising model that is used on search engines where advertisers pay the host of the search engine for priority listing and when the ad is clicked. In this instance, advertisers usually bid on keyword phrases relevant to their market. To be clear, SEO generates organic listings while PPC management is for sponsored ads.
If you take a look at Google you may be able to decipher the PPC and the SEO listings. The PPC listings are often listed on the side on the search engine or you may find that at the top of the search results in a shaded color. The SEO listings are the first listings beneath the shaded listings (if there are any) on the results page.
If you are on the market for PPC or web marketing SEO you will be thrilled to know that Optimum7's SEO is a service where as much as 65% of fees could be contingent on our client's results. These results include high rankings as well as high visibility. Seeing as how our fees are performance based, Optimum7 is only paid if our client's traffic from organic sources increases of a constant basis. This is part of our methodology.
Regardless of the number of individual SEO specialties rendered, Optimum7 offers the same price simply pending return on investment. A few of the SEO specialties offered by Optimum7 include:
On-Site Optimization – reformulation and reconfiguration of all of the internals of the site and each of the web pages within the site with the objective of making them search-engine friendly.
Off-Site Optimization – this is the creation of unique and highly relevant and targeted content published throughout the web, each with a direct one-way arrow directly pointing to complementary content located within your website.
Copywriting – while some clients have copywriting capabilities in-house, Optimum7 offers this service for those who do not have the human resources to consistently produce the content needed for successful SEO; in essence, the makings of a turn-key solution.
Conversion Optimization – you could get all the ranks and traffic in the world but if you cannot convert that traffic into sales, it does not mean much. We focus on conversion optimization and increase your ROI using methods like split testing and multi-variable testing.
If you would like a custom web marketing strategy and you'd like to get started with successful SEO, contact  Optimum7 today!