Reputation Management for Hollywood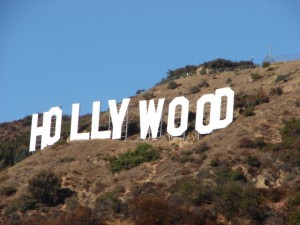 If you work in Hollywood, you've grown to learn one thing fast: Hollywood is the city of reputation. Often times, deals are made and broken depending on this one element alone. If you currently have a good reputation, you're on the right track. If your reputation is currently questionable, you may be interested in changing that. Hollywood thrives on press and publicity. Though the old saying "any publicity is good publicity" may be true, it says nothing for a career of longevity. Fans, producers, executives and other decision-makers can only hear so much about a negative reputation before taking precaution.
Perhaps you don't know much about your reputation just yet. Here's what you do. Take a moment to check out Google or any of the other relevant search engines. Type in your name in the search engine and see what comes up. What's being said about you? What do the headlines look like? Are there pictures? If so, which of those pictures are the first to appear? Are the pictures that you see the best representation of yourself? No? There's something that needs to be done to correct that.
You must take your reputation into your own hands. You may have noticed that in Hollywood bad news travels faster and makes headlines more than any other news. Reviewers, publications and even fans aren't always looking to find the good in what you're doing or how you're giving back to your community. This job is left solely up to you.
A good online reputation is your most essential resume piece. Often times it is what people learn about you before ever having the pleasure of making your acquaintance.  You need reputation management. It is your duty to ensure that your online presence is reflecting you in the best light at all times.
You're probably thinking that you wouldn't even know how to begin managing your reputation. You don't have the slightest idea how to use organic search engine optimization as a way to drive up positive press, pictures, and videos while driving down the negativity online. You're so consumed in marketing yourself as a valuable product by focusing on your craft that you can't possibly see where you'd find the time to take reputation management onto your plate. The truth is that you don't have time not to manage your reputation because ultimately it's all you have.
The great news is that Optimum7 offers Online Reputation Management Service to ensure that your online image is positive and prominent. Optimum7 uses organic SEO and Social Media to promote positive listings in search engine result pages. Keep in mind that most internet users only browse the first couple pages of results when conducting a search. Why not allow rave reviews to be the first thing they see? Optimum7 can keep your good reputation relevant through expert optimization and the addressing of negative publicity.  We also keep a constant close eye on your online reputation to ensure that you are adequately represented at all times.
If your reputation is important to you, feel free to contact our Reputation Management Team at Optimum7. We're here to assist you today!