MicroData; A WordPress Plugin for HTML5 Microdata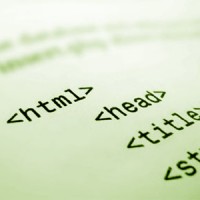 On June 2nd 2011, Google, Microsoft and Yahoo announced and started schema.org; "a resource for site owners and developers to learn about structured data and gain insight into how to improve their sites' search results." (Techcrunch) They achieve this through using "Microdata".  So…
WHAT IS MICRODATA?
There are a lot of geeky definitions for "Microdata" and the average person will not understand what it is. If you want a more advanced description with code samples, you can see it here. We want to give a more basic definition.
It's basically a way for you to define what your content includes to the search engines. Currently, this can be done via;
Page titles
Meta Descriptions
Meta Keywords
Image Alt Tags
And many more.
Now, imagine if you could do this right within your content! Here's a set of commonly used item types;
1.       Creative works: CreativeWork, Book, Movie, MusicRecording, Recipe, TVSeries …
2.       Embedded non-text objects:  AudioObject, ImageObject, VideoObject
3.       Event
4.       Organization
5.       Person
6.       Place, Local Business, Restaurant …
7.       Product, Offer, Aggregate Offer
8.       Review, Aggregate Rating
WHAT DOES USING MICRO DATA GET YOU?
Ultimately, it provides more information for search engines whereby they can index, sort and rank web pages better. For you it means that you are on top of your game with your site and you are using the latest HTML5 methods to give the search engines what they want to see. This also means that the search engine algorithms MIGHT favor those who use MicroData efficiently and effectively.
FINALLY, A MICRODATA WORDPRESS PLUGIN
So, the problem is that the average person might not be able to implement MicroData on their site. Doing this requires a great understanding of MicroData, attributes, values and of course, HTML5. We, at Optimum7, have been working on a WordPress plugin to make this possible for sites that run on WordPress. We plan to finalize this plug-in very soon.
We believe that everyone deserves to know about this and use this. We will make the plug-in available free of charge. Please post a comment below if you want to be notified when this plug-in is ready, don't forget to include your email.

***Update on 11/08/2011: The MicroData for WordPress Plug-in by Optimum7 is finally ready for download now.