Search Engine Optimization (SEO) Strategy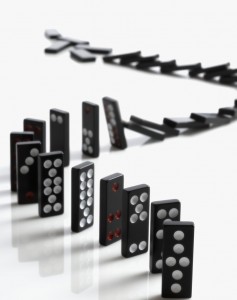 Having a good Search Engine Optimization (SEO) strategy in place is vital to achieving high ROI and conversion numbers, as well as driving traffic to your website. In this internet driven world, it's essential to have a visible website that gets traffic from multiple sources. Not only can this help your business's image, it can increase productivity and allow you to tap into a client base you didn't have before. Implementing an SEO strategy can help you achieve all of this and more.
Before you dive into SEO, guns blazing, there are a few things you need to understand. First of all, SEO is very time consuming and expensive. If you don't have the time and money to devote to it, you might as well not even bother. It requires a full, all or nothing commitment to be successful.
Who has time to devote that kind of attention to what's essentially marketing campaign? It's hard enough trying to run a business. Therefore, you may want to consider hiring a professional to come up with an effective SEO strategy, and then maintain it for you.
Our campaign involves four main components:
Offsite Optimization: Offsite Optimization means getting people to your site. You can use relevant back links, social media, and other methods to raise your popularity. It simply isn't enough to have a nice looking site if no one can see it. Offsite optimization just puts your site in front of your target audience as much as possible, so you have that many more chances of getting traffic.
Onsite Optimization: Onsite Optimization involves keeping users on your site once they're there and giving them relevant information. This means making your site informative to users as well as a search engine so that you can rank high. Focus on your htaccess, your 301 redirects, your meta information and your URL. Optimizing all of these elements helps your site achieve high rankings in a search index.
Keyword Research: Onsite and offsite optimization don't do you much good if you don't know what keywords to use during those processes. It's vital to do your research and find out exactly what your target audience is searching. That way, your site can be infiltrated with those terms, and will pop up as a source of information on the topics your users are searching for.
Conversion Optimization: None of this will do you much good without viewing the data and converting it to usable information. That's what conversion optimization does. It just involves applying what you've learned to your SEO strategy to not only help more effectively drive traffic, but keep it there – which is essential for turning traffic into leads and leads into clients.
The bottom line is that an effective SEO strategy will help your business grow, thrive and increase productivity levels. Optimum7 can help implement all of these techniques and more, so that you can stay focused on running your business. We are very familiar with the guidelines of Google, Bing and Yahoo. We can help your website consistently get to the top of a search index, receive more traffic and convert more sales. Contact us today to begin your climb to the top!