How to Improve Search Engine Optimization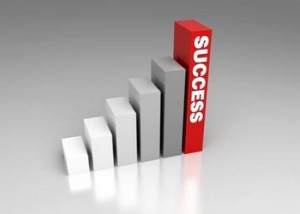 Search Engine Optimization is a field that is ever changing. Just when a webmaster thinks they have finished their website and all SEO elements, everything might change. Luckily, staying up-to-date with SEO developments can help online businesses compete.  The trick is having a great strategy and an effective execution plan.
The content management system (CMS) can make or break  SEO. The most popular CMS is WordPress; it is easy to use and very efficient. If you do not feel confident in your ability to do the coding required to modify or create a WordPress theme, there are many experts and training sources available. A Google friendly CMS makes internal linking and SEO optimization a breeze. You can ensure site wide indexing and strong internal links using categories, tags and related page widgets.
Once a website has strong internal link structure and is optimized, it needs to get targeted and relevant backlinks. The accumulation of incoming links has been a major factor of Search Engine Optimization for many years. The Search Engines seem to be trying to lessen this but they do not seem to be able to figure out a better way to judge a website. Every link to a website gives that site a "vote of confidence." The more links a site has the better it seems. The best links to get are from related sites, use proper anchor text and are from a variety of websites. A website can no longer get a bunch of links from one website and expect to jump to the top of the SERPs. It needs links from a variety of c-class IP addresses, different types of sites and various types of anchor text to appear natural.
Titles matter. The search engine results look boring if every single title on the first page use the same title. When creating a title use your keywords but try to make it unique. A unique title will not only give your post a small SEO boost but will also attract traffic and get some additional long-tail traffic to your website. Repetitive titles are so passé. The search companies have figured out that little trick and are starting to weed out the sites that try to rank a bunch of similar long-tail phrases per webpage.
Content matters. It really does. A lack of content matters as well.. It is time to update all those old spammy pages and get websites in shape. Add content to poorly written pages and add new pages of great content. Use headers within all pages of a website. Headers give major on-page SEO benefit. They are the best way to target those long-tails since repetitive titles are a no-no. Long and detailed pages are the rule of the year. Putting as much information on a page as is humanly possible can be a pain, but it will pay off big time.
Stick to one niche per site. The slap down of many mega-sites has shown the dangers of putting a lot of unrelated content on a website. Keep the content of a website laser targeted to its niche. This can be difficult with extremely narrow niches. The more knowledge that a person has of their niche the easier it is for them to come up with a range of topics that do not stray from the niche itself. Keep researching and learning until a good-sized website has been created before wandering off to another subject.
Search Engine Optimization is a long and involved process. It is a never-ending learning, creating and adjusting process. Contact us and we can help you to ride out the changes in SEO.