Higher Search Engine Rankings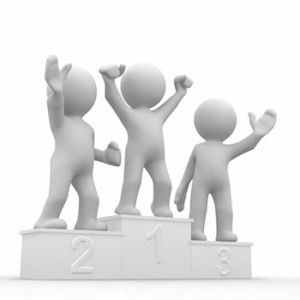 In every industry, it is vitally important to expose your business to as many clients as possible. When it comes to online marketing, the most effective way to achieve high traffic to your website is to gain a high search engine ranking on Google. This is easier said than done, however. The ever-evolving processes in Search Engine Optimization (SEO) and Internet Marketing overall combined with intense competition for the most highly searched keywords dictates that those working in Search Engine Marketing stay on top of all trends and developments.
SEO is the only set of processes that can use or outsource to achieve Higher Search Engine Rankings.  There are two major tracks to SEO, (1) Onsite Optimization and (2) Offsite Optimization.  Neither can be relied upon alone to achieve higher search engine rankings; they are needed in tandem as they don't work without the other.
Onsite Optimization refers to the on-page elements needed to effectively communicate with the search engines in order for the page to be understood and properly indexed for the content it contains.  Use the search bar in the articles section of the Optimum7 website to learn more about these elements which include Keyword Research, Page Titles, Descriptions, Metadata, Dynamic Site Maps, SEO Friendly Ecommerce and much more.  Search for Onsite Optimization and you will be well served.
Offsite Optimization is where the real game is played in SEO.  As with all internet marketing, it is CONTENT that fuels offsite optimization.  Remember that search engines seek to rank websites based on relevance to the search; the keyword or phrase used to gain information.  When there 100's of thousands up to 100's of millions of web pages competing for a single keyword, the search engine must develop a method so that it can differentiate between web pages and deliver results on the first page that is most likely to satisfy the searcher.  It should be clear already that just having the right metadata or right keyword(s) on the web page isn't going to differentiate you enough to get to page 1 or anywhere near page 1.  However, the search engines use Backlinks as the primary, even dominant measure to determine the relative relevance of one page vs. another page.  Backlinks provide the search engines great latitude because it opens the door to many more variables that are important to rate pages.  So how does Content and Backlinks work together to achieve Higher Search Engine Rankings?
Backlinks are seen as votes by the search engines.  By definition, another website is linking to you without receiving anything in return.  Yes, you can buy backlinks but Google knows the difference and unless you are willing to spend a lot of money for a long time just for one or a few backlinks, it wouldn't do much good.  More pointedly, you want the highest quality and great quantity of backlinks.  How can you get them?  CONTENT.  GREAT CONTENT.  NON-DUPLICATE CONTENT.  Writing articles, press releases, blog posts and more that is targeted on carefully researched keywords / phrases is the fuel needed to generate the best Backlinks.  How?  Syndication to high PR sites and also low PR site … remember quality and quantity both count.  Another factor is consistency i.e. the regular addition (weekly) of new content, both on the website and syndicated to great sites for backlinks is the most powerful set of processes to generate high quality, highly relevant, naturally occurring Backlinks … the winning strategy.
Syndication offers countless opportunities.  There are 1,000's of online publishers looking for unique content.  The Social Media and Social Bookmarking sites are great sources for syndication and the resulting activity to score with more Backlinks.
Getting Higher Search Engine Rankings is closely tied to setting a firm foundation through perfect implementation of onsite SEO and then leveraging this with consistent development of content propelled with a well developed syndication process.
If you seek genuinely higher search engine rankings, drive traffic and ultimately maximize conversions, contact us for a free initial consultation.