Lead Management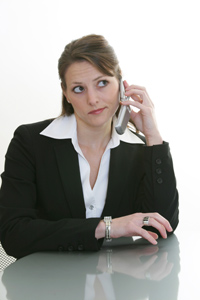 Effective lead management strategies and systems can help you generate new clients and see where the ones you already have came from. Therefore lead management is a crucial part of managing an online business's continued profitability.
If you are running a business online, you know the importance of attracting new unique visitors and keeping them on your website so that they will convert. A lead management strategy and/or system works in both directions:
1.       Backwards, by pinpointing where your successful leads originated
2.       Forward, by helping you to invest your marketing dollars in the right places that will generate new leads.
For example, say you have Pay Per Click (PPC) campaign currently running on Google, but you're not getting any conversions. A good lead management company can go back and diagnose reasons and take appropriate action to fix what's not working.
If you do not have a lead management strategy, you cannot discover what needs to be corrected. Perhaps your landing page design is incongruent with your ad and therefore it makes users think they ended up in the wrong place. Perhaps your landing page took too long to load or it did not have enticing copy. We can help you to see and fix these problems. Lead management can also tell you which ads are successful so that you can continue to invest wisely.
In terms of successful leads, that is, users who came to your site and actually converted, a lead management system can identify where they came from. What pages did they enter your site from? Was it from a back link site? Was it because of a plain text search they typed in to a search engine? Was it from an advertisement you have been paying for?
Proper lead management will have the answers to these questions. This means that fundamentally, you will have the analytical tools you need to address and plan effective future marketing strategies, making your marketing investment more targeted and profitable.
If your successful leads came from an organic back link, it shows that your off-site optimization strategies are working and provides you with the opportunity to press ahead with confidence. Depending on the type of back link, you could even try to establish a firmer link in terms of a future partnership with the site that is driving traffic your way (providing of course that it isn't strictly a social media site).
If your successful lead was the result of an organic search term typed in by the user, then you can go back and see whether you are actively targeting SEO for this term or phrase. If you aren't, then you have just found another market opportunity. In other words, lead management system lets you see how effective your business is. It can lead to increased productivity and profitability.
It can also be very difficult and time consuming. Don't worry. Optimum7 can provide you with all the lead management services you need, including seamlessly setting up an integrated lead management system that lets you see exactly how your online business is functioning. Contact us today.